Whole30 Favorites
A collection of my favorite Whole30 recipes + tips + tricks on Miss Allie's Kitchen! 
START HERE:
How to actually complete a Whole30
tips tricks & secrets to completing what you set out to do
BREAKFASTS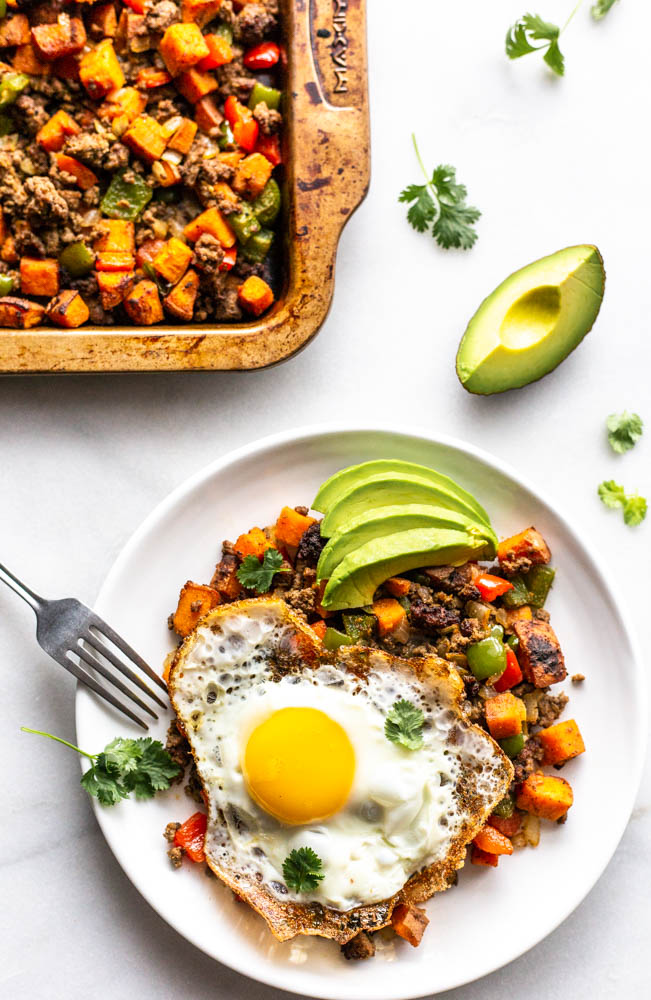 Stovetop Tropical Chia Pudding 
5 Ingredient Chorizo and Salsa Breakfast Bake  – use nutritional yeast
Coconut Flake and Roasted Sweet Potato Cereal 
Veggie & Sausage Quiche with "Cheesy" Dairy Free Crust – you'll need Whole30 approved sausage
MAIN MEALS
Chicken Satay Skewers with Cashew Dipping Sauce
Mexican Stuffed Peppers with Chipotle Mayo 
Grilled Veggie and Dippy Egg Salad 
Apple Walnut Stuffed Tenderloin
Venison Shepherd's Pie – use ghee, not butter (not pictured)
Slow Cooker Braised Short Ribs 
Grilled Greek Chicken and Easy Cabbage Slaw 
Cowboy Lasagna – omit the cheese & use nutritional yeast (not pictured)
Dairy Free Tomato Soup and Cauliflower Steak 
Curried Carrot and Brussel Power Bowl 
Sausage and Peppers in Acorn Squash  – omit the cheese & use nutritional yeast  (not pictured)
Cajun Chicken and Cauliflower Rice Bowl 
Beanless White Kale Slow Cooker Chicken Chili 
SIDES/SNACKS 
Roasted Zucchini and Eggplant Baba Ganoush 
Mini Buffalo Chicken Sandwiches – not pictured 
Purple Cabbage & Arugula Salad with Easy Dijon Vinaigrette 
Make sure to Pin this for later!!