Learning how to cook venison? Learn info, tips and tricks that will give you the confidence from bestselling cookbook author Allie Doran.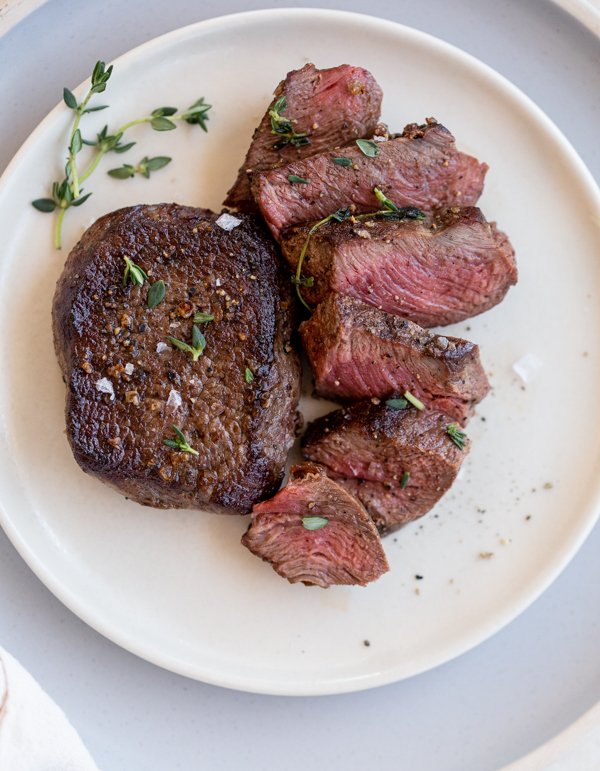 So many people come to me and they want to learn how to cook venison. They ask me, "Allie, how do I cook deer meat so that it isn't gamey?". And I always say, it depends what you're cooking!
If you want to dive right in, become an expert and gain confidence quickly, grab a copy of my book, Venison Every Day.
What's the best way to cook deer meat?
There is no one way to cook venison but a really good rule of thumb is to cook steak and tender cuts hot and fast and to cook large and tough cuts low and slow.
If you're a visual learner my YouTube Channel is a great resource, too.
Things to learn about how to cook venison
So, if you have a nice, tender chop from the backstrap/loin, all you really need to do is sear it in a hot cast iron pan, baste with herb butter and season with salt, pepper and a bit of lemon juice. Get a full recipe + tutorial here.
But if you have a nice roast from a shoulder, rump or neck, braising (cooking low and slow with a bit of cooking liquid) is your friend.
How to cook venison so that it's tender and juicy
Cooking venison steak, backstrap/loin and tenderloin
Let's talk about a few tips when cooking with tender cuts like steak, backstrap/loin and tenderloin. The best way to treat this meat is to use high heat and cook it to medium rare or even rare plus. This means stopping the cooking process when the center of the meat reaches about 113-120F.
You can cook tender cuts on the stovetop, in a cast iron pan (my favorite), on the grill (or you can use a cast iron pan ON the grill, even better), or in the oven. Sometimes I also like to smoke tenderloin and backstraps whole and my cookbook has a great method for roasting them for a show-stopping main dish.
Cooking tough, large and roast cuts
When I have a large, tough cut I like to roast it whole or sometimes break it down into stew meat for venison stew, venison veggie soup and venison bourguignon. I also love to grab a good marinade and make kebabs out of the stew meat.
When you're learning how to cook venison roasts and large cuts like shanks you want to make sure you're using a really nice braising liquid. One of my tips from this post is to make sure you have acid, fat and good seasoning. So I like something with liquid like red wine, garlic, thyme and I always sear roasts first in high quality and high heat tolerant fat like tallow, ghee, avocado oil or clarified butter.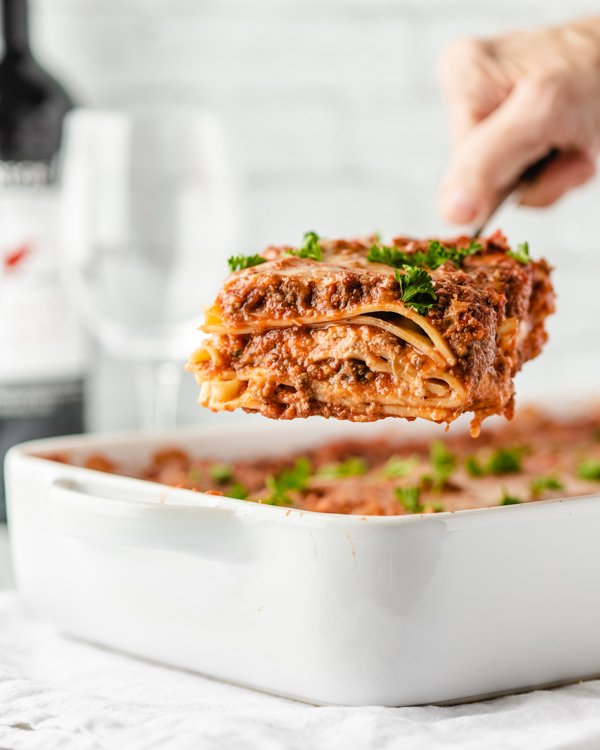 Should you soak deer meat before cooking?
I don't think soaking is necessary if you've had a clean kill, expert field dressing and good processing. After my husband harvests and field dresses his animal, he gets it cold fast, we let it hang about 3-7 days and then it gets processed. I've never soaked in water/ salt water nor do I rinse any meat in my kitchen.
HOWEVER, sometimes people still tell me they think venison is "gamey" (read more here). If you have a particularly "flavorful" animal due to factors like age, hormones, diet, lifestyle, shot placement, etc to my surprise, soaking meat in buttermilk before cooking can be a great trick to have up your sleeve.
What do you do with ground venison or deer burger meat?
There is so much you can do with ground venison. I always recommend that if you are a family that eats a lot of ground beef, process a lot of your venison into ground. It's a great way to save some money and eat more sustainable and nutritious meat.
But, don't cook your ground deer meat like beef when you're learning how to cook venison. Check out these awesome ground venison recipes to get your started or grab a copy of my book!
I hope this helped you learn how to cook venison more confidently! Send me a DM on Instagram if you need more help!