a party in a jar, baby.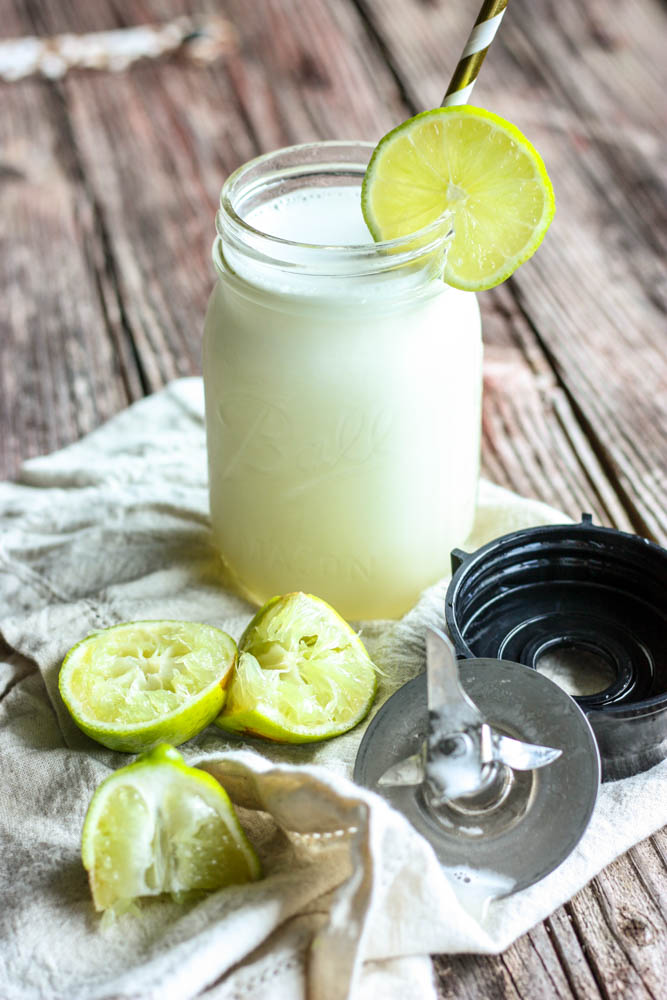 Mason Jar Margarita
Happy Cinco De Mayo, friends! Full disclosure – I cannot take full credit for this recipe. J and I were in the kitchen one night and he saw this clever little video on Facebook that screwed the bottom blade of a standard blender to a mason jar and then put that into the base of the blender to make a mason jar smoothie. I mean how clever, right! Less mess, easy prep time – what a life hack.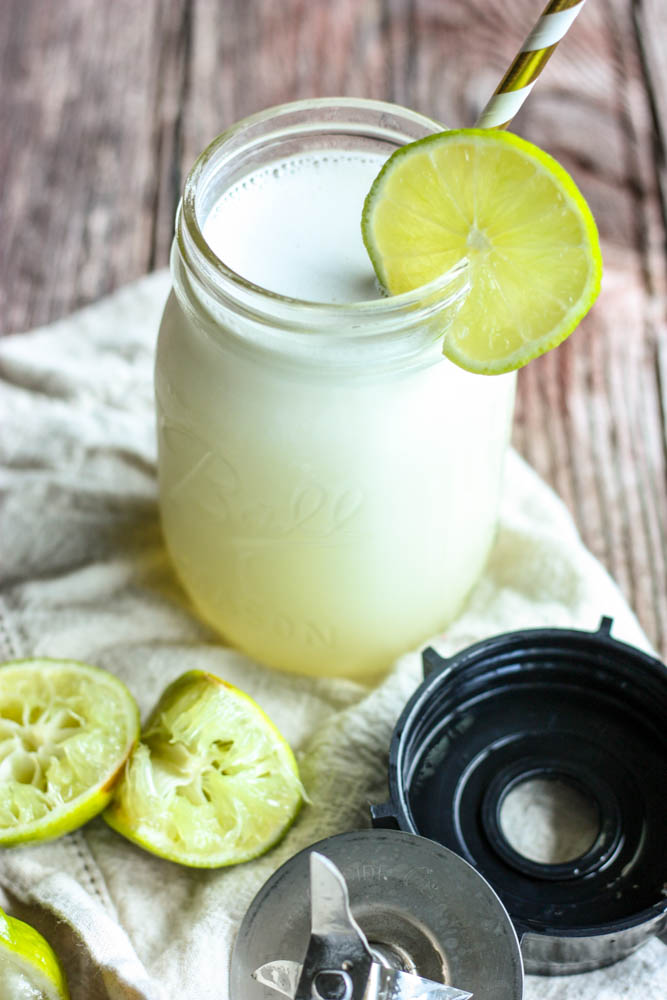 Well, as we were gawking at the video, we were powering through a bowl of guacamole with taco meat on the stove and we thought… let's make margaritas. AND IT WORKED LIKE A CHARM. He's the brains behind a lot of my cocktail recipes, and I couldn't let you think that I took all the credit for this life changing masterpiece. Who's ready for a fiesta??!!!
Let's get to it!
WHAT YOU'LL NEED (measurements below):
Mason jar
Blender base and screw in blade
Tequila (whoop whoop)
Margarita mix
Lime juice
WHAT YOU'LL DO:
The night or at least two hours before you want to make your margarita, freeze your favorite margarita mix into an ice cube mold. When you're ready to make your margaritas, take out the frozen margarita mix, the base of a blender, the screw on blender blade, a mason jar and all of your ingredients.
Add the frozen margarita mix, lime juice, tequila and liquid margarita mix into the mason jar. Screw on the blender blade*. Place the jar into the blender base and pulse until blended. Make sure you're just pulsing in order to be a bit more gentle on the mason jar.
Remove the jar from the base, unscrew and you're good to go! Cheers & Happy Cinco De Mayo!
xoxx,
Miss AK
Don't Forget To Follow Me On Social Media!
Instagram – https://www.instagram.com/miss.allieskitchen/
Facebook – https://www.facebook.com/missallieskitchen/
Pinterest – https://www.pinterest.com/miss_ak/
Twitter – https://twitter.com/missallieskitch
Print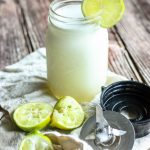 Mason Jar Margarita
Author:
Prep Time:

5 mins

Total Time:

5 mins

Yield:

1
Ingredients