Miss AK Does Italy: Part 3 – Rome
The grand finale. The big shebang. The piece de resistance.
After visiting Florence, I thought that it would be the highlight of my trip to Italy. I was told by so many people that Florence would be my favorite destination, and it was incredible, but there is something so quintessential about experiencing Rome.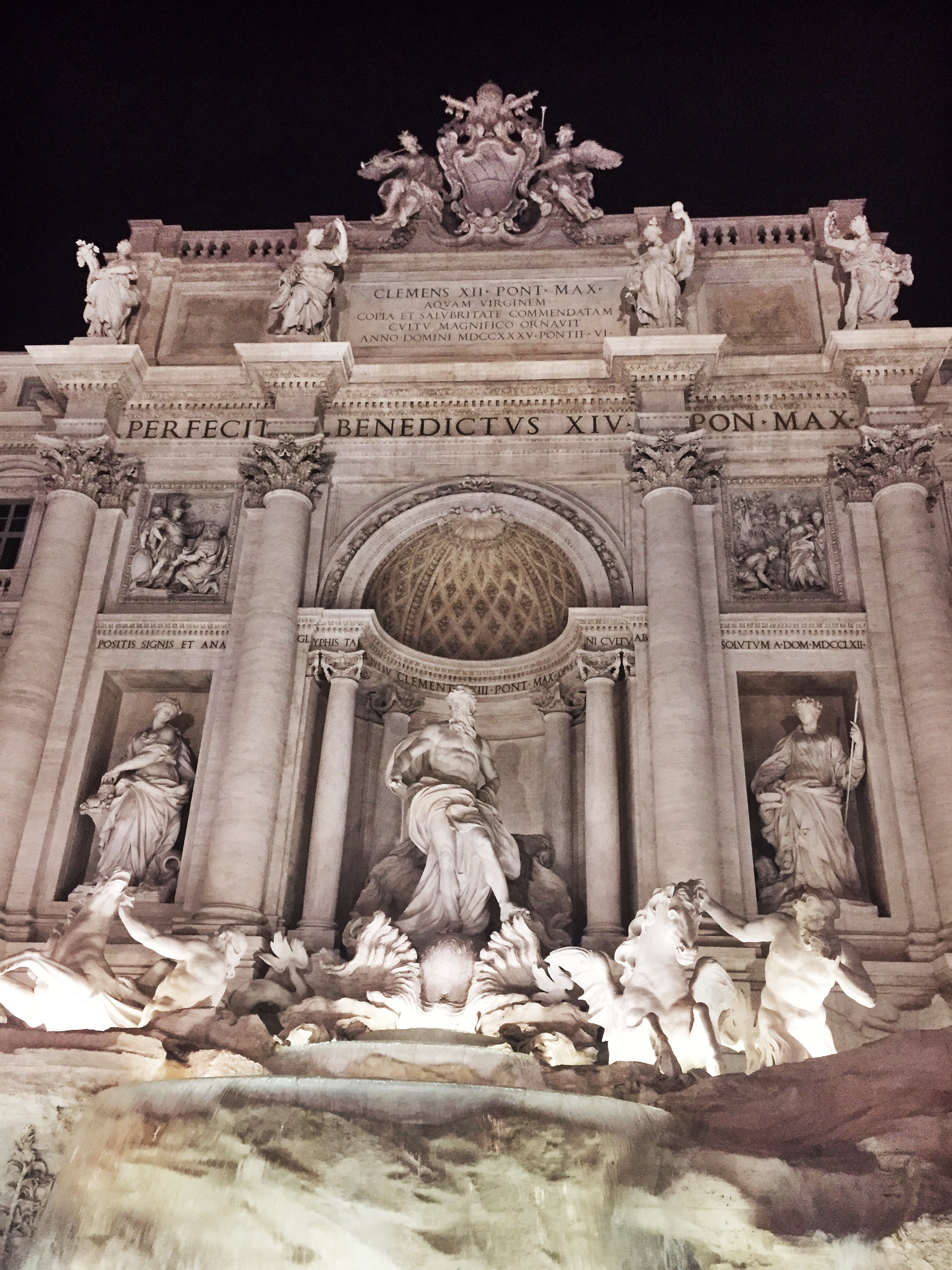 I'm sure my perspective is different than some. You see, my brother is an Architectural Engineering student. During his time abroad he did not have the "typical" experience. Instead of having a light class schedule designed for exploration and travel, his course load was treacherous. His days consisted of classes from 8am-5pm, sometimes continuing on the weekends, with endless projects and assignments. One of the weekly classes was his Cartography class, which was basically focused on mapping the city of Rome. He was told, in the beginning of his semester, that he would know more than the standard tour guide about the ins and outs of the Roman streets and some of the ancient culture.
Moral of the story, exploring the city with my brother, after his classes were complete, was incredible. It was like having our own, personal tour guide who had an obvious passion. I guess what I'm trying to say to you is that Rome, is well…ROME. Yes, the other Italian cities are incredible. But Rome is a must see.
You can be walking down a seemingly normal alleyway and you come across a statue that you've only seen in a history textbook.
Day 5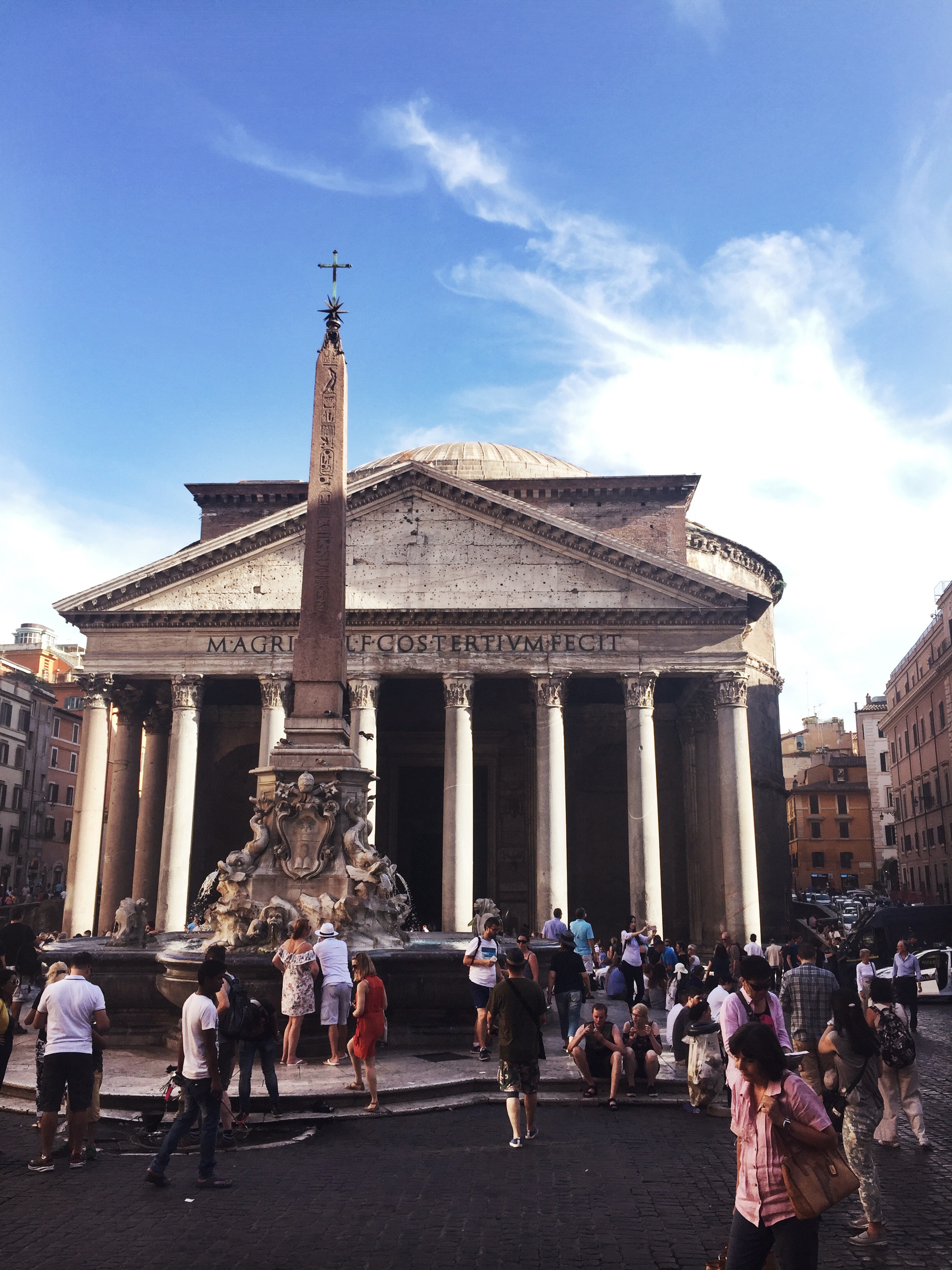 Take the Pantheon, for example, which was the first stop of our Rome adventure. We rounded the corner to find this beautiful structure, and what a sight it was.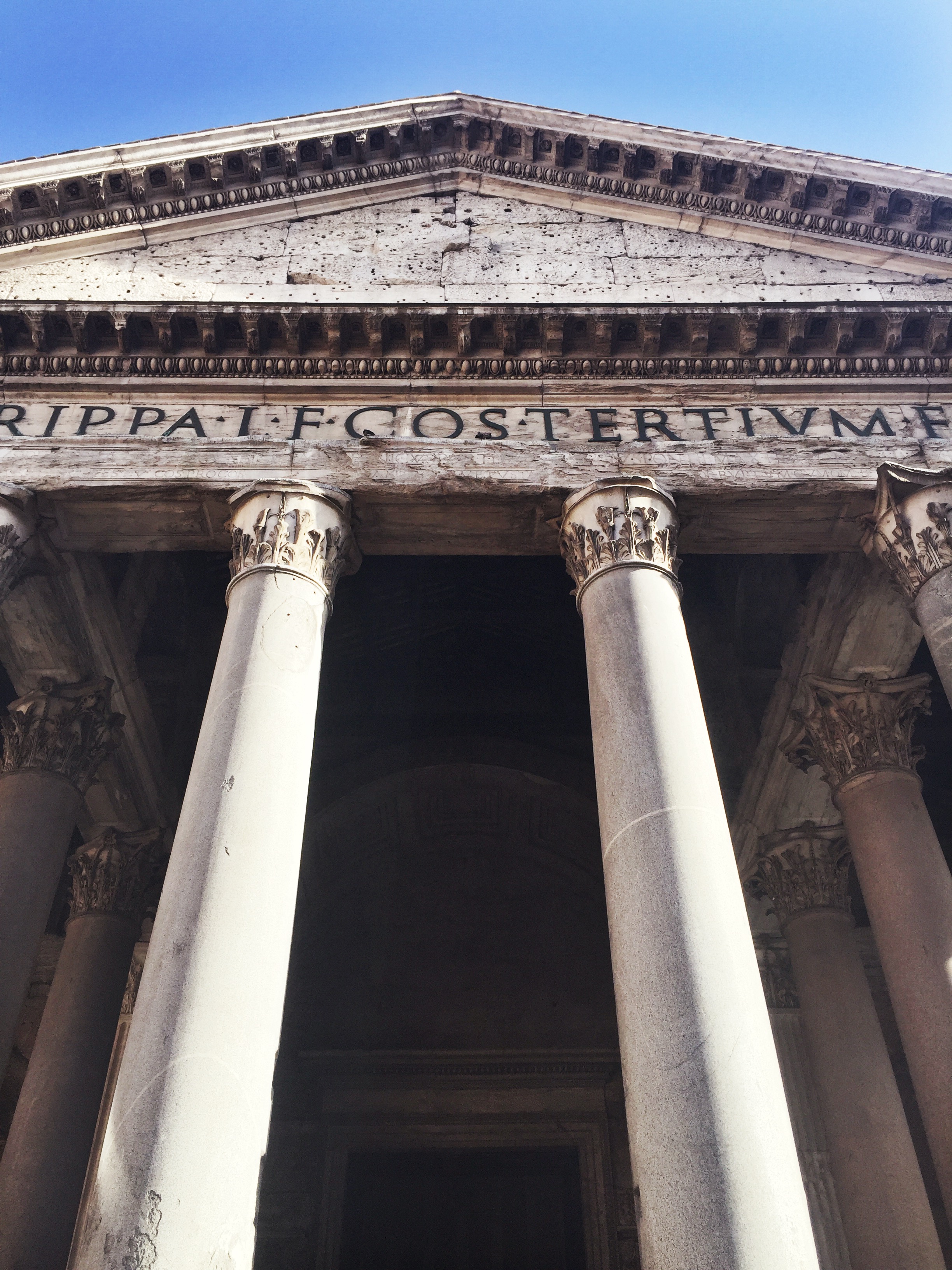 Our first dinner in Rome was one of the trip highlights. And I would apologize for not taking pictures, but I won't even say I'm sorry because the food (and the ambiance) was so stunning that my little iPhone would have crushed the moment.
We sat down to a full four-course dinner accompanied with hot rosemary towels, the most divine bread selection, and my favorite dessert of the whole trip – tomato gelato with buffalo mozzarella sweet cream. The best part of the meal? It was situated behind an incredible wine shop and we had the chance to peruse the store and select our bottle for the meal.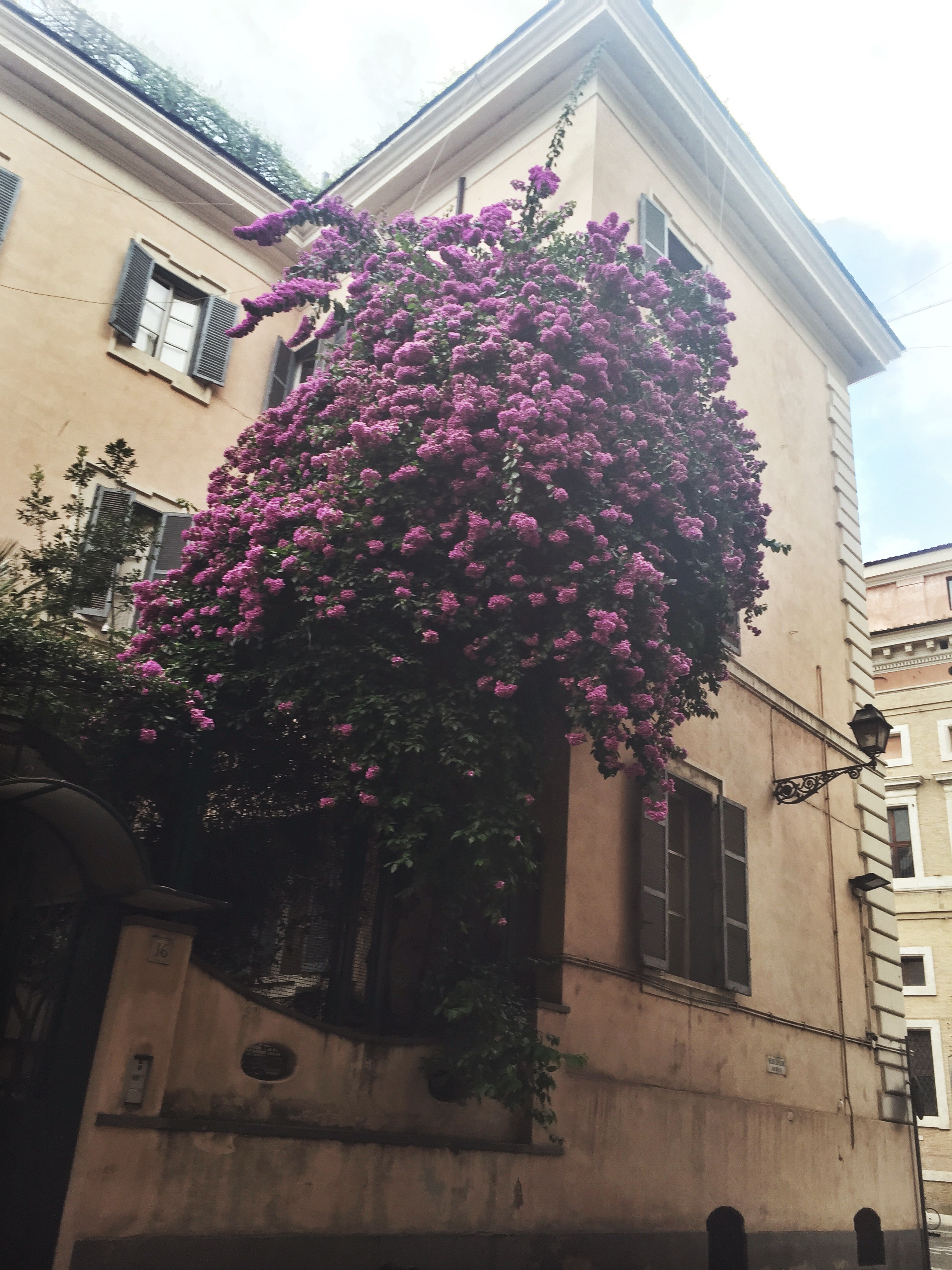 We hit the hay early this night – resting up for our early morning Vatican Tour.
Day 6
The Vatican. Another site I just couldn't bear to take many pictures. Go ahead roll your eyes, but like Michelangelo's David, I knew my amateur photos just couldn't do this any justice. The Vatican is beautiful, a true powerhouse if you ask me.
We did do a guided tour and had the chance to wander the halls observing the art collections and rich history. We had the chance to take in the Sistine Chapel twice, which was breathtaking. I mentioned before that I'm not much of an art buff, but you really can pinpoint Michelangelo's work. Which is amazing.
After our tour, my dad and I climbed to the top of St. Mark's Basilica which was a great workout! And kind of scary – haha!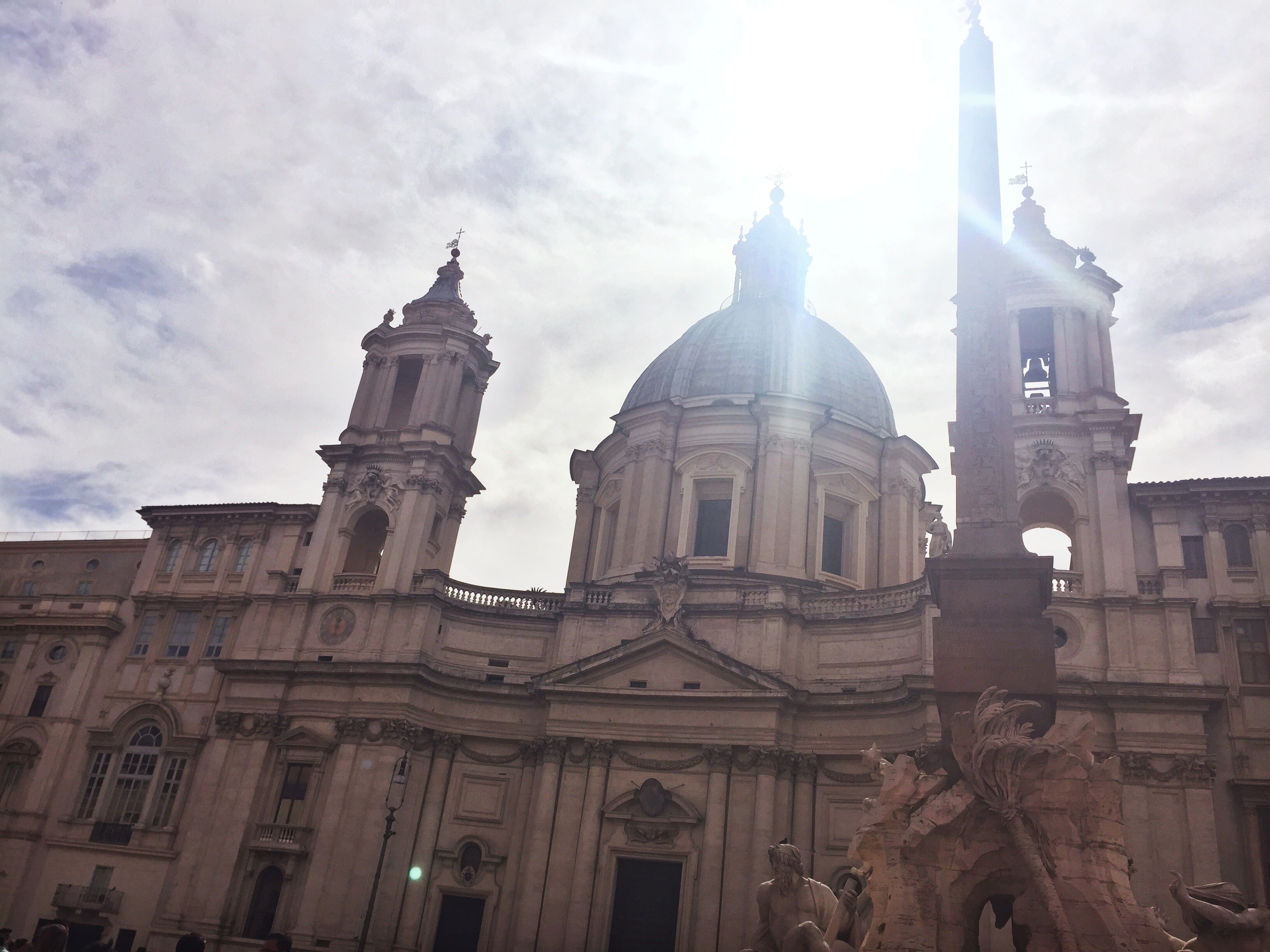 The Vatican tour made for a really stimulating morning so we saw no other choice but to relax in Piazza Navona after our homemade pasta lunch. Matt found this incredible little joint where a sweet woman is still rolling out her pasta and it is served fresh daily to all who have the pleasure of dining there.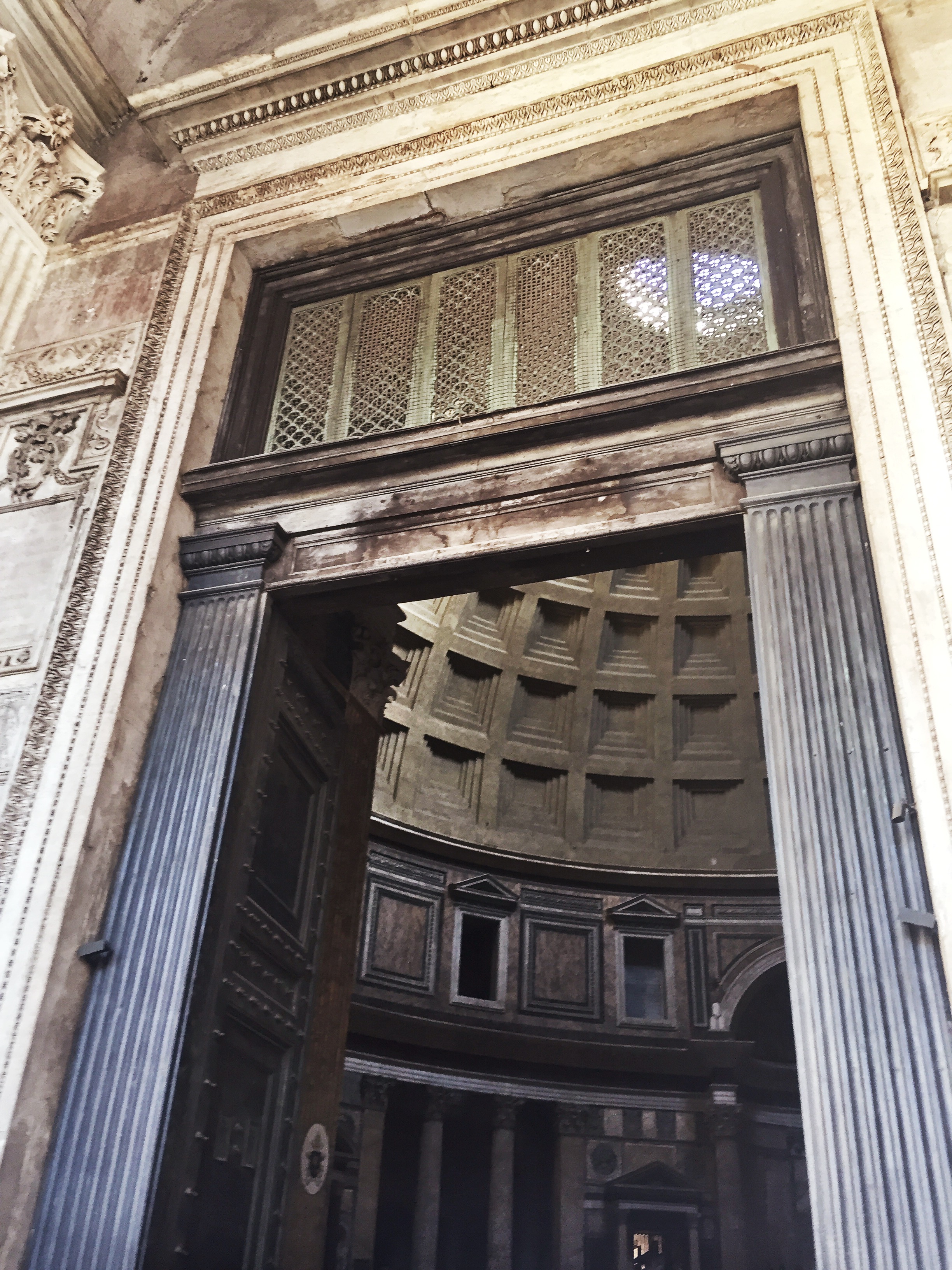 We spent the rest of the afternoon wandering the streets of Rome, stopping in churches, shops and sights along the way.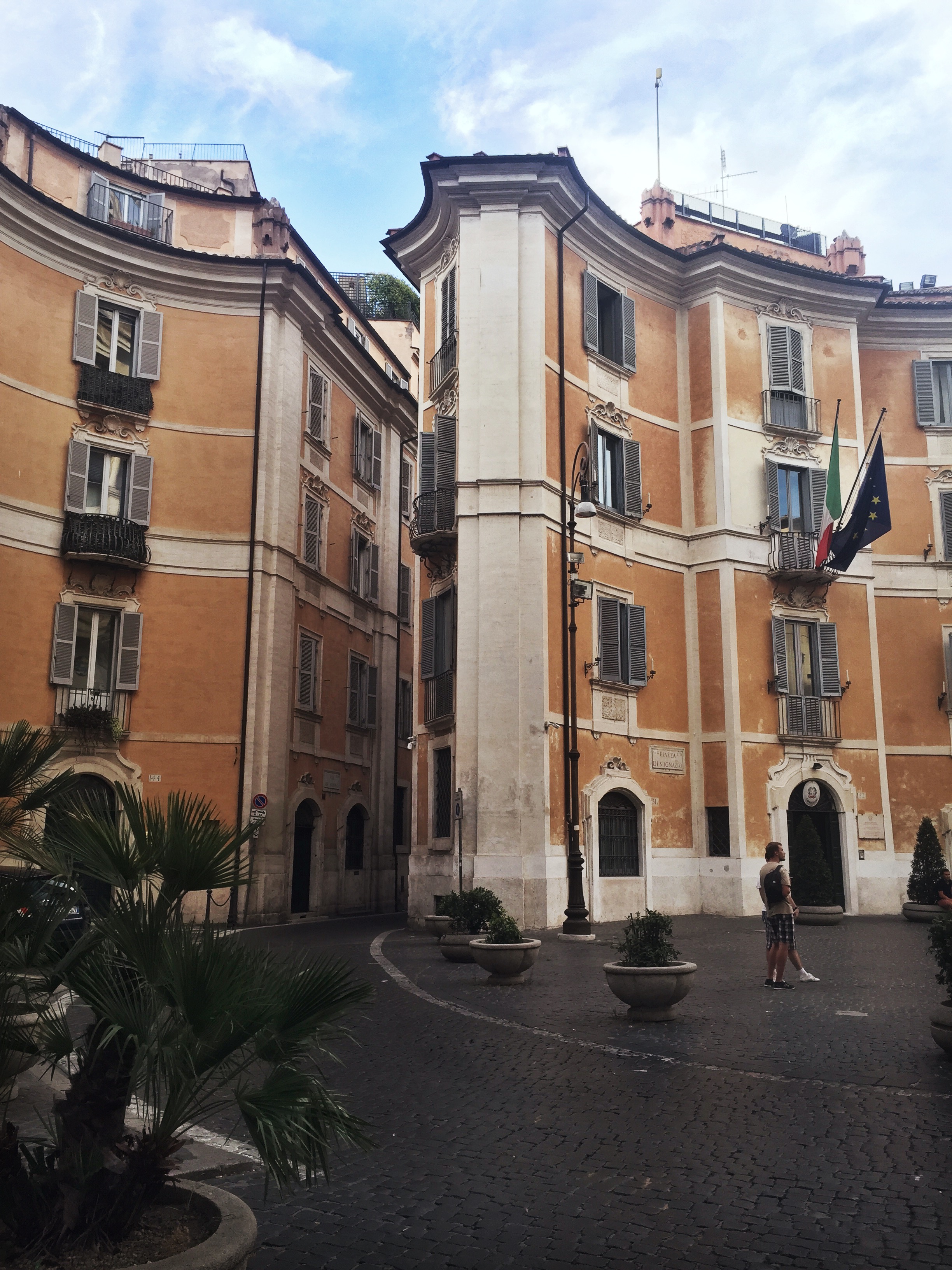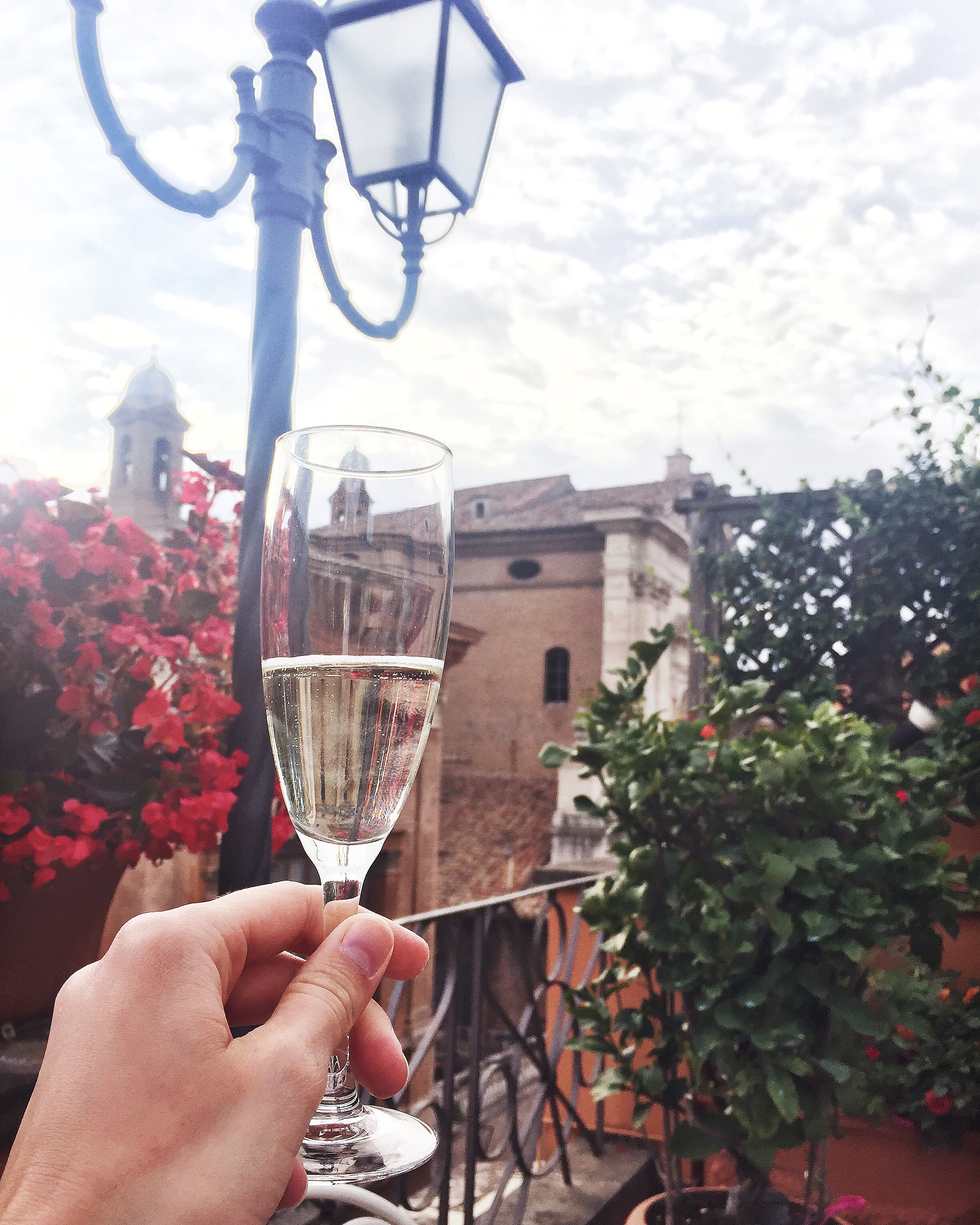 For dinner on Day 6, my brother, dad and I got some paninis, two bottles of wine (from Matt's favorite wine shop) and sat on the steps of the fountain right outside of our hotel. We may have goofed off and climbed on the statues. Family Christmas card, you know?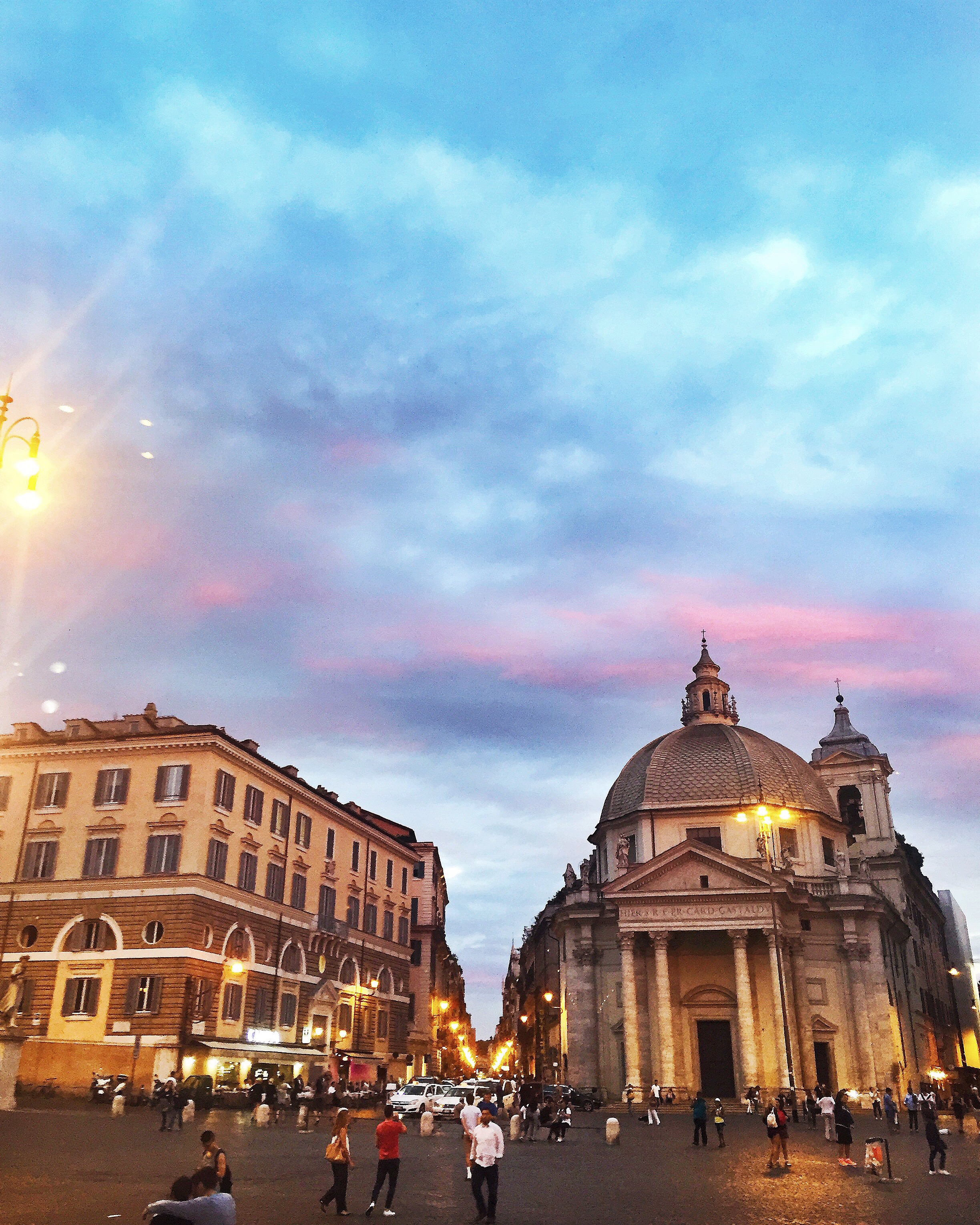 The three of us explored a little bit of Roman night life, and found a pretty cool speakeasy. The Jerry Thomas Project, to be exact. After completing an online "scavenger hunt" we were given a password, and in we went. The drinks were delicious, and the atmosphere even cooler. It's actually listed on the Wold's 50 Best Bars website.
Day 7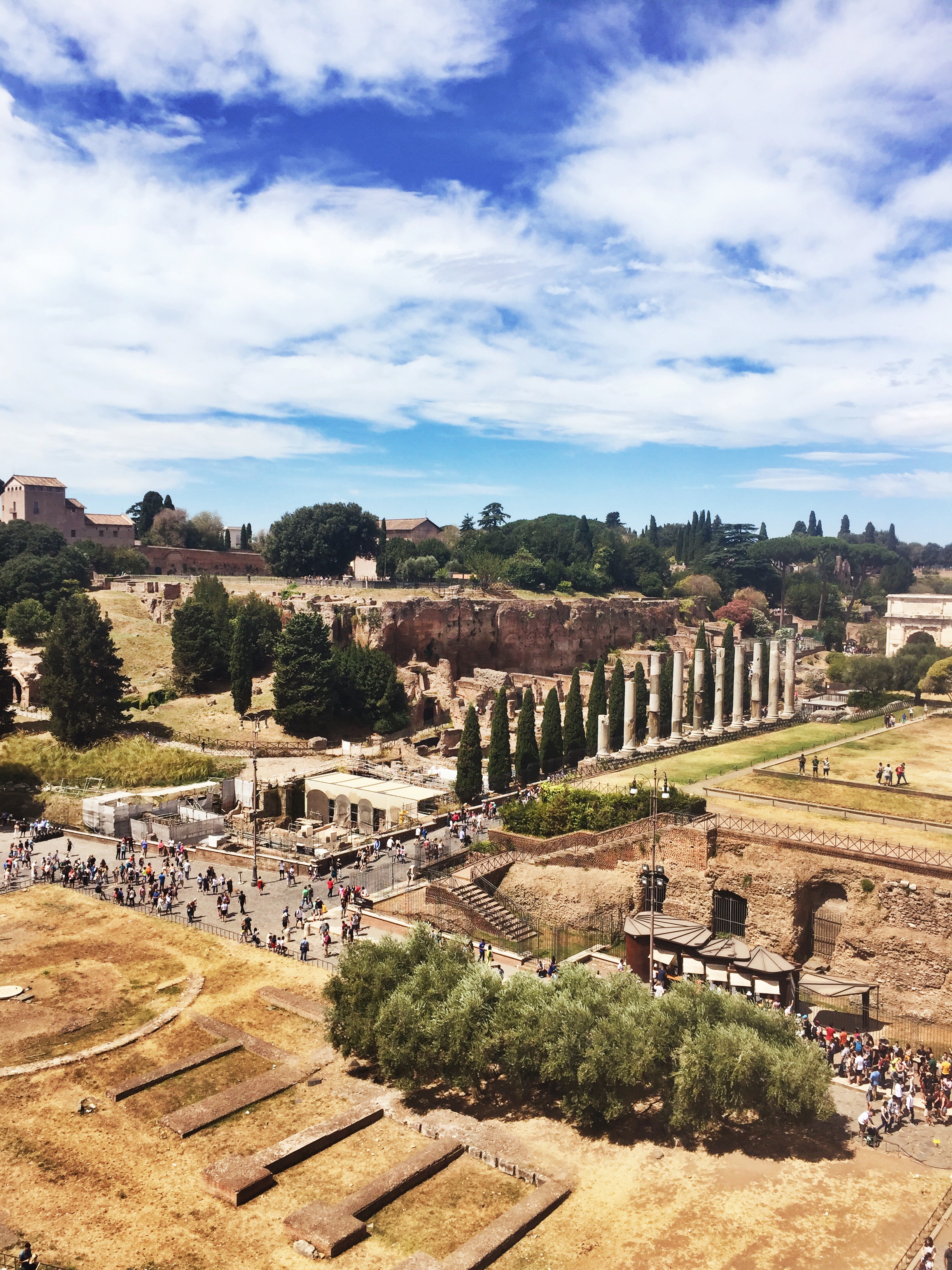 Up and at 'em again we were to tour the Coliseum! We had the chance to first explore the Forum, which was really neat. So many preserved ruins were surrounding us.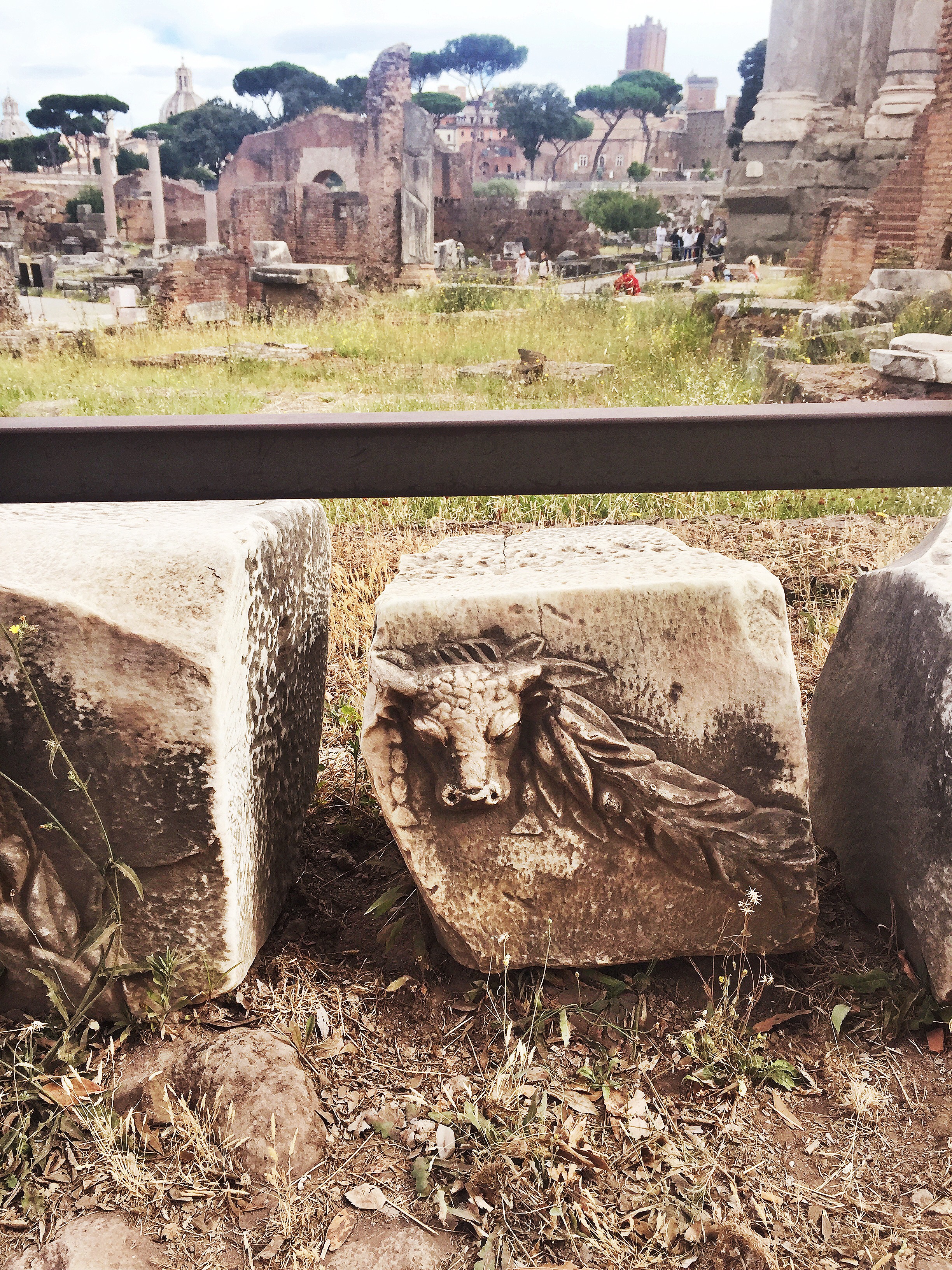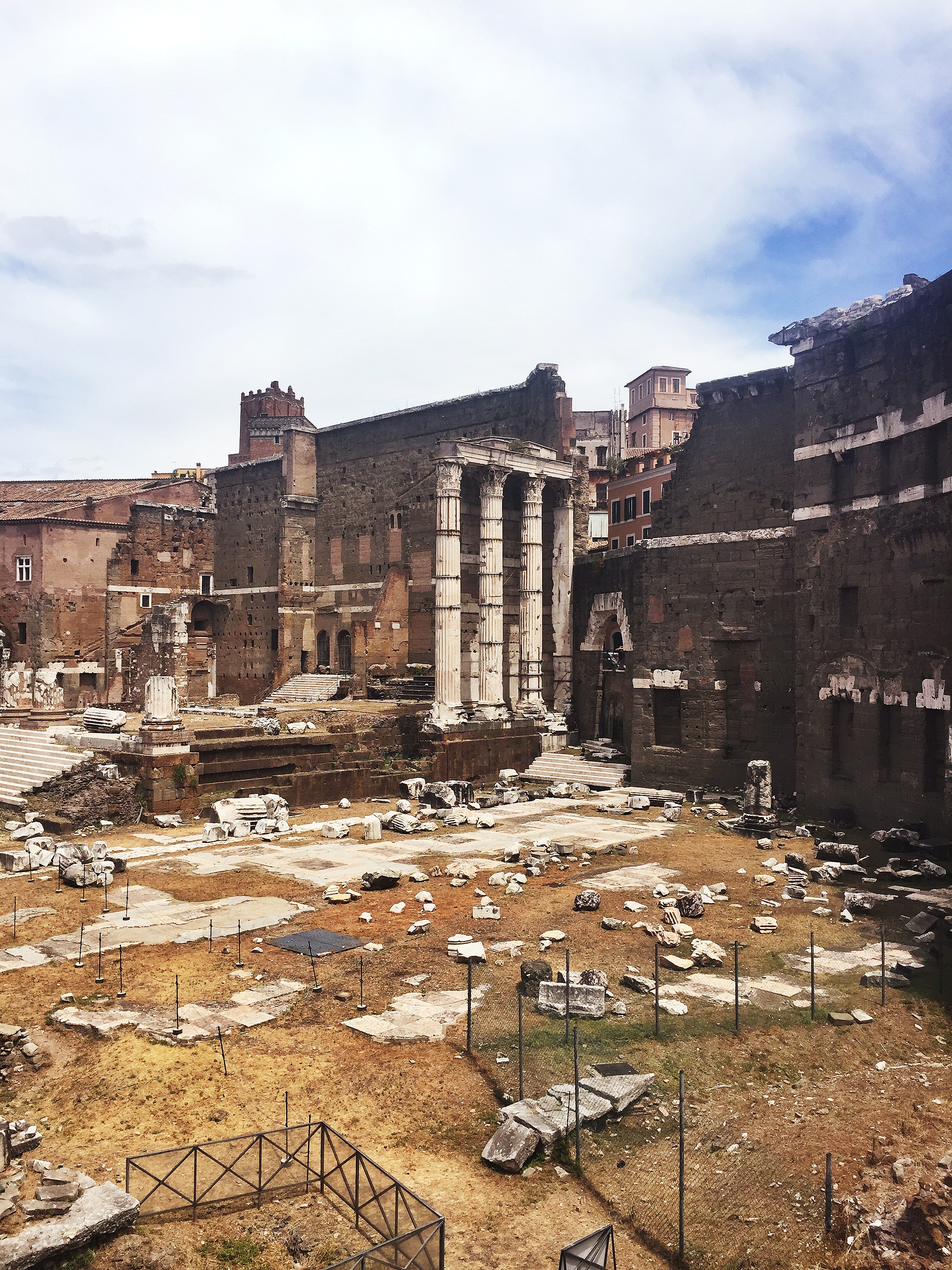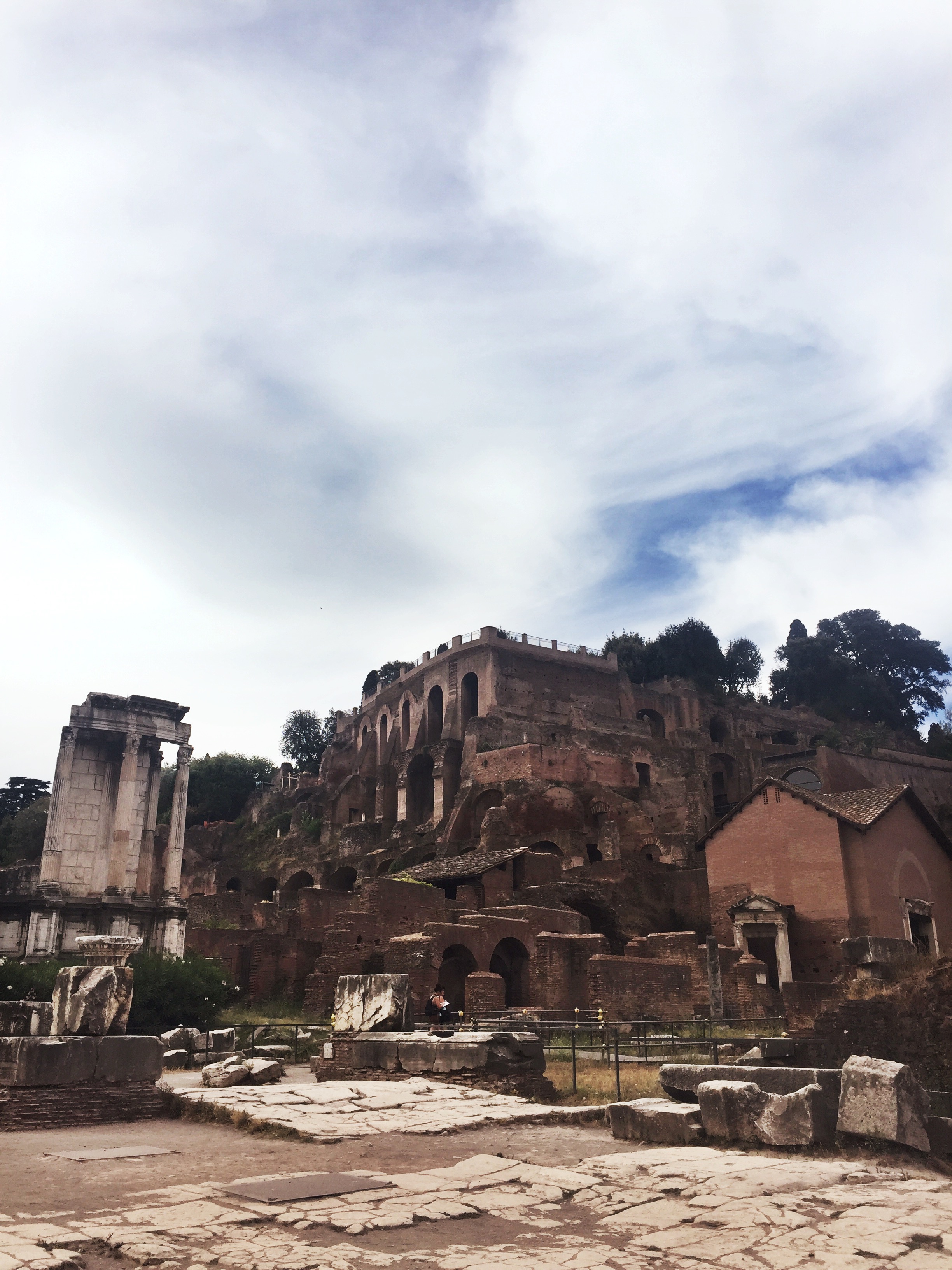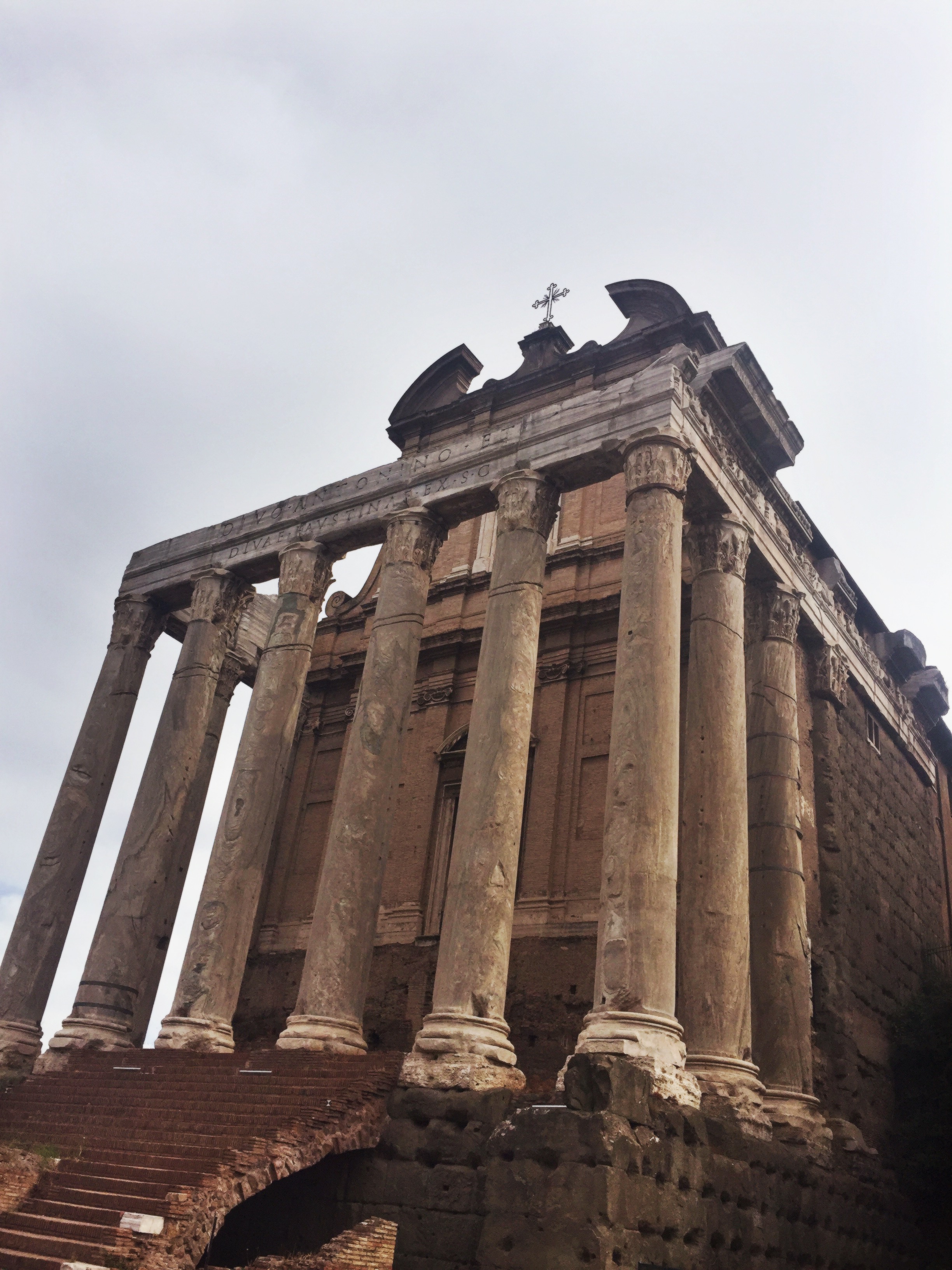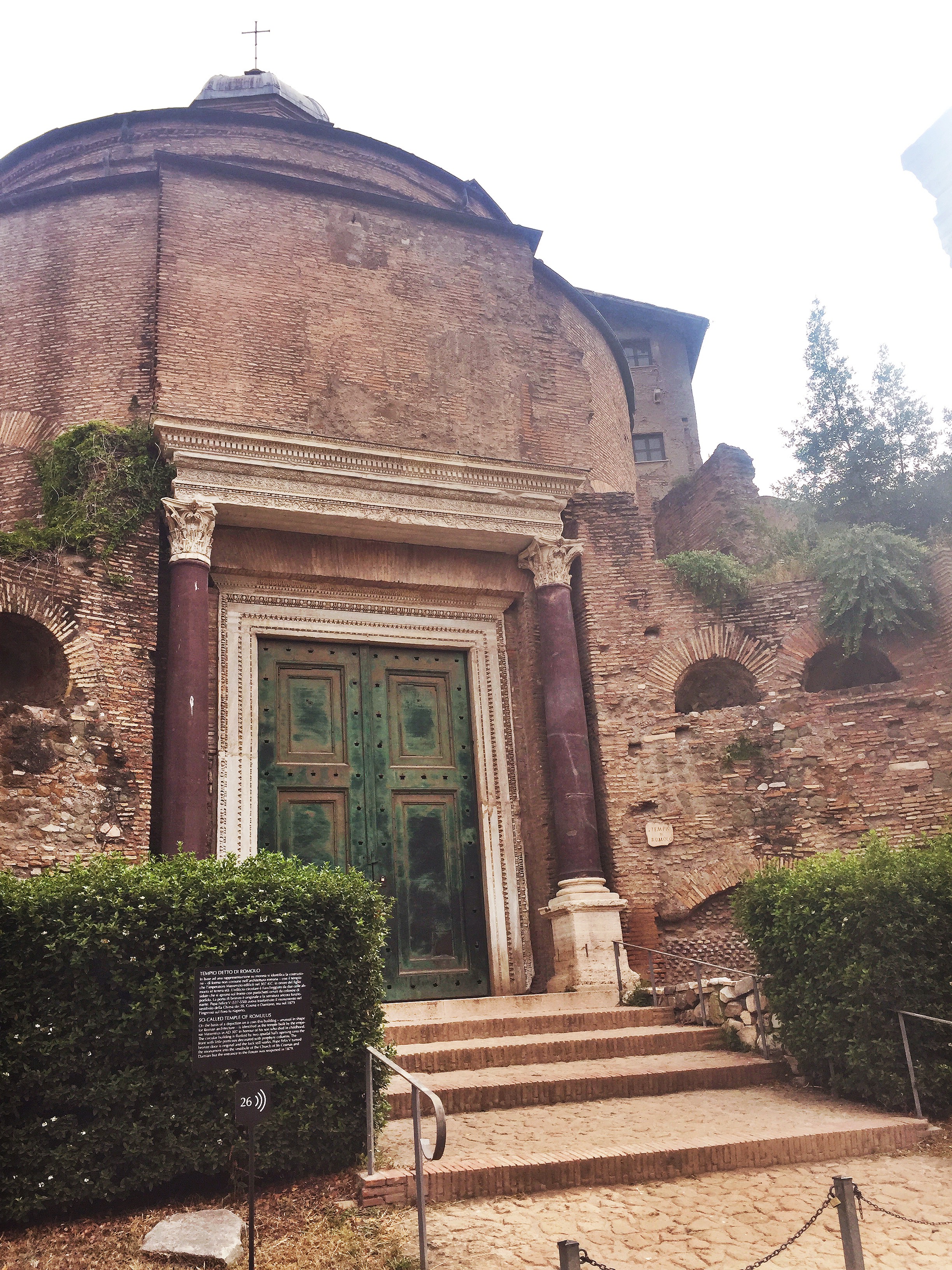 Entering the Coliseum is incredible. It is just SO big. After walking around a bit, we explored the underground chambers which used to host the Gladiators and animals before the fights. THAT'S PRETTY NEAT (if you get this and we're not already friends, let's fix that)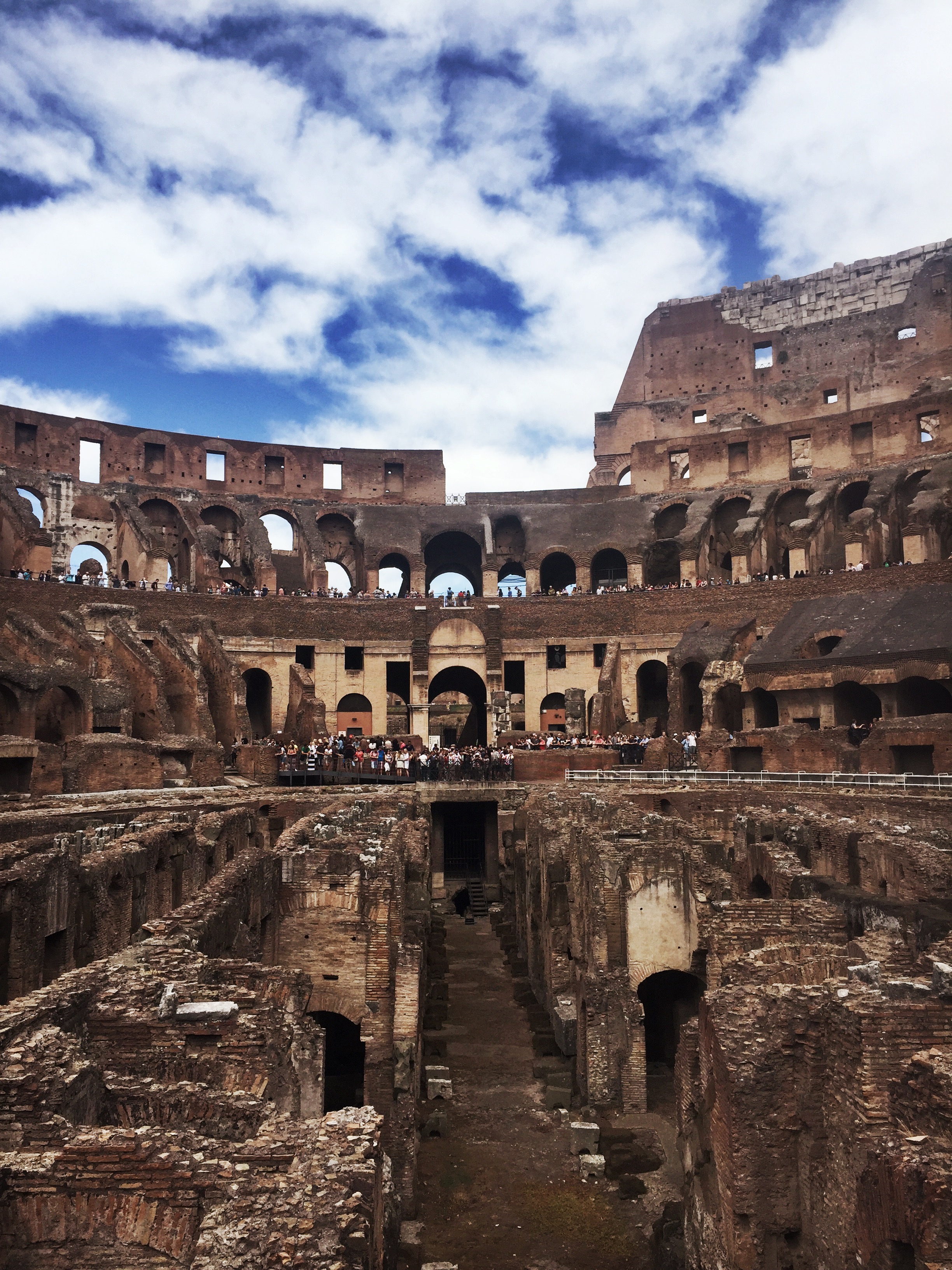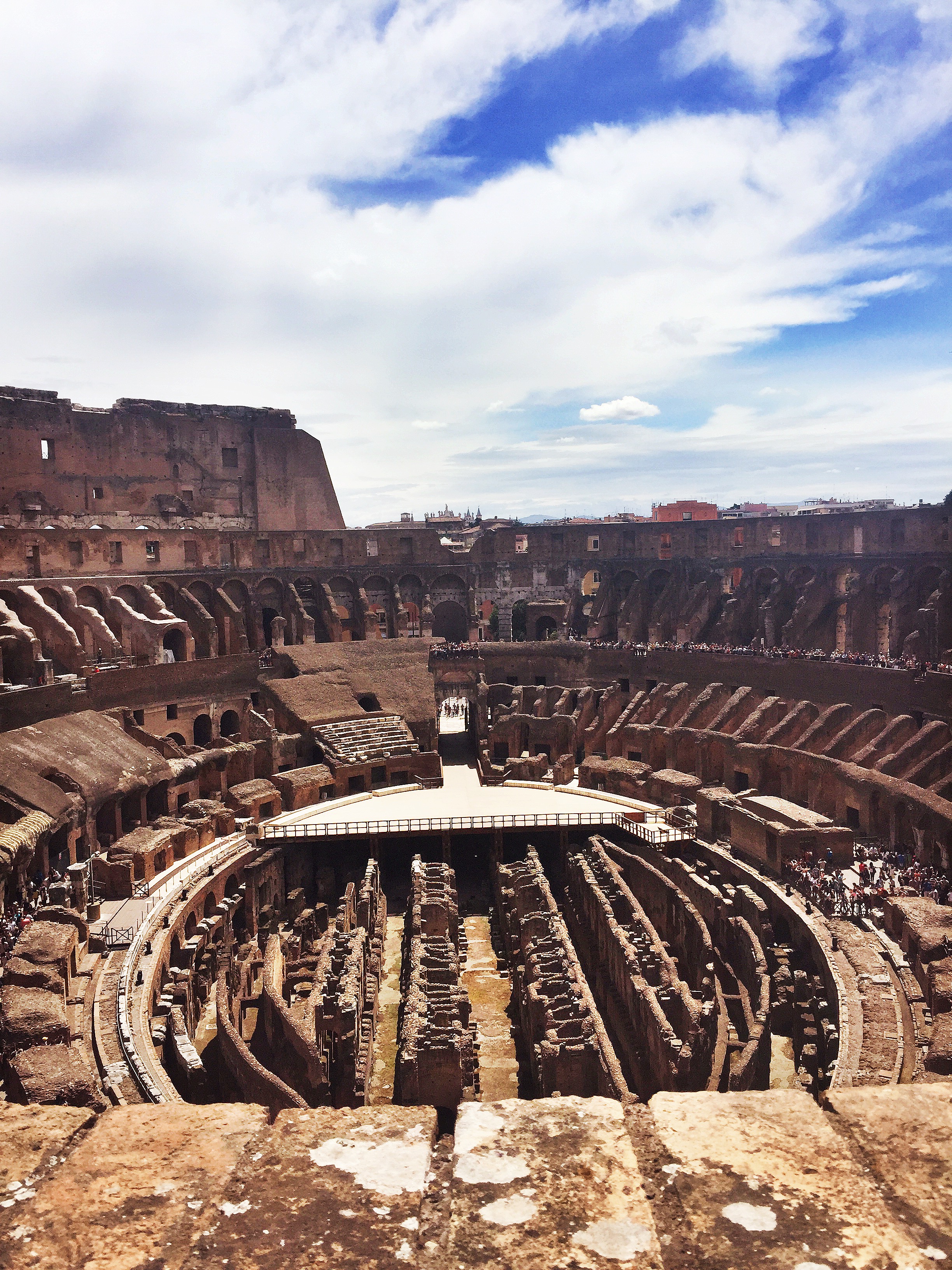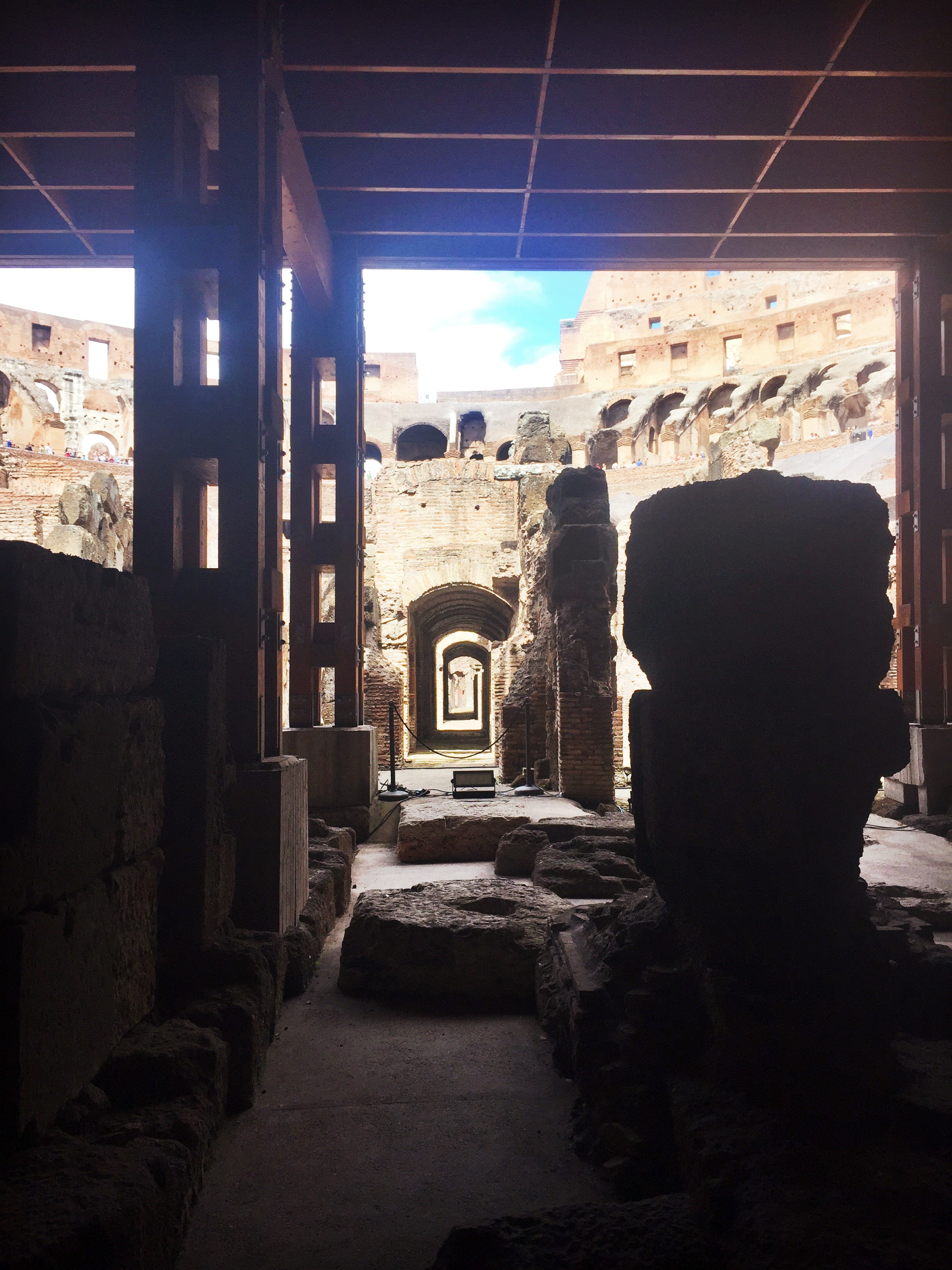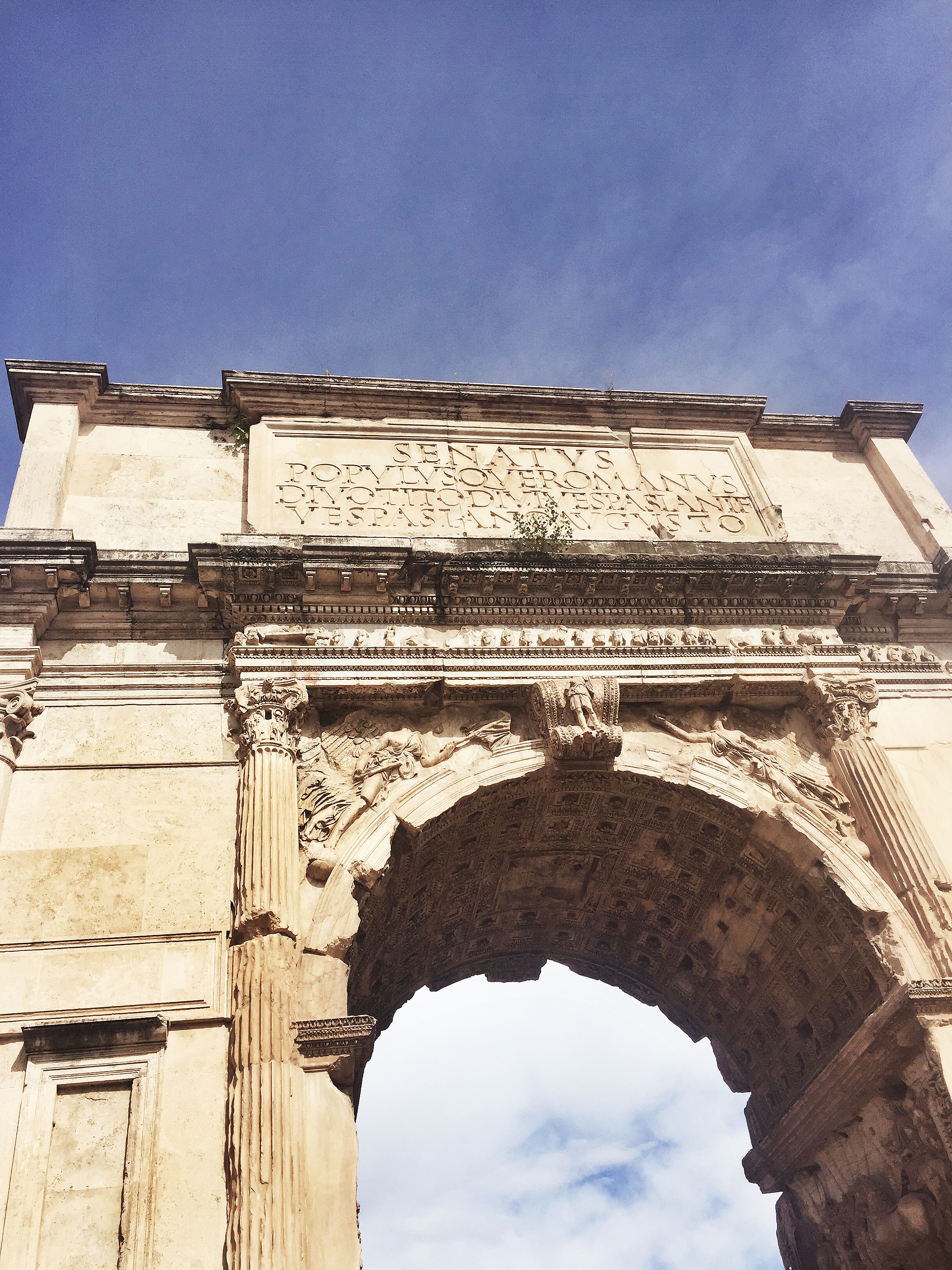 We made our way over to Trastevere, which is an awesome neighborhood right outside of the city that a lot of the locals live in. Matt actually stayed here during his time studying. Lunch was incredible sandwiches from his favorite spot – the pork was amaze!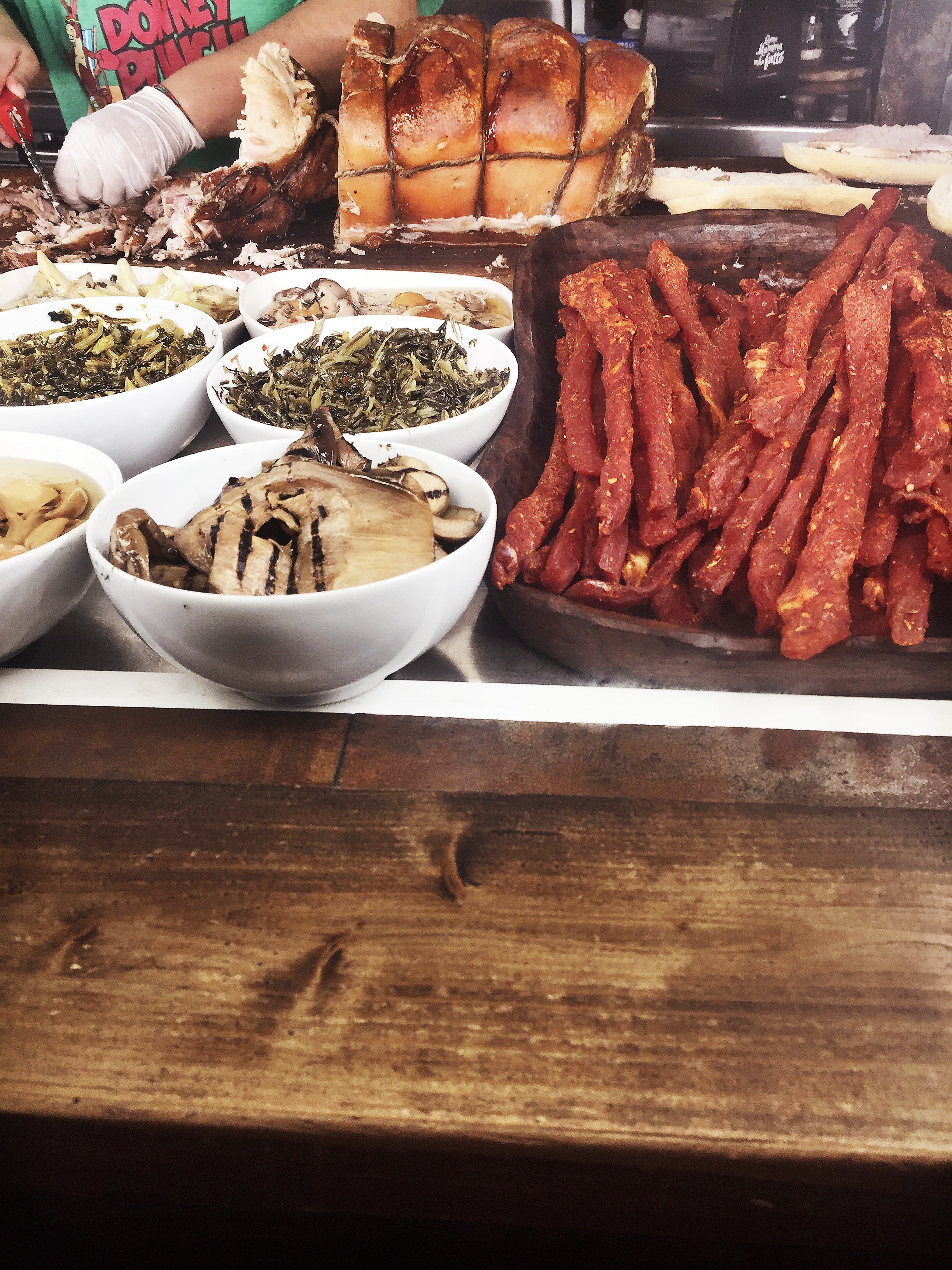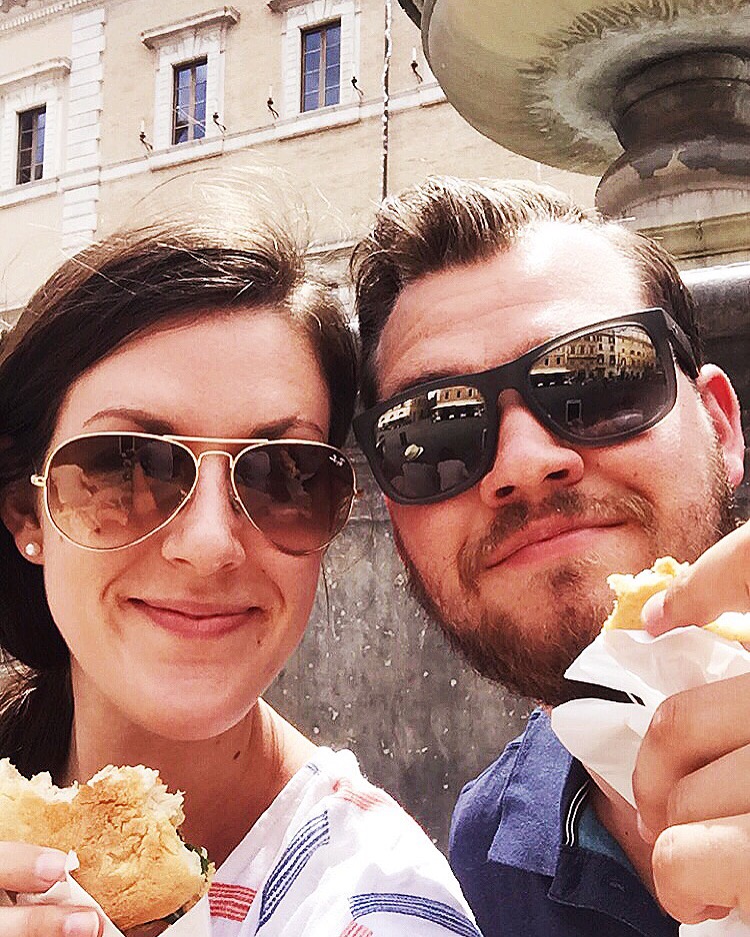 We hung out in Trastevere for the rest of the day, popping in and out of shops and places to get a cocktail or a bite to eat. I really enjoyed the authenticity there. There were a lot less tourists.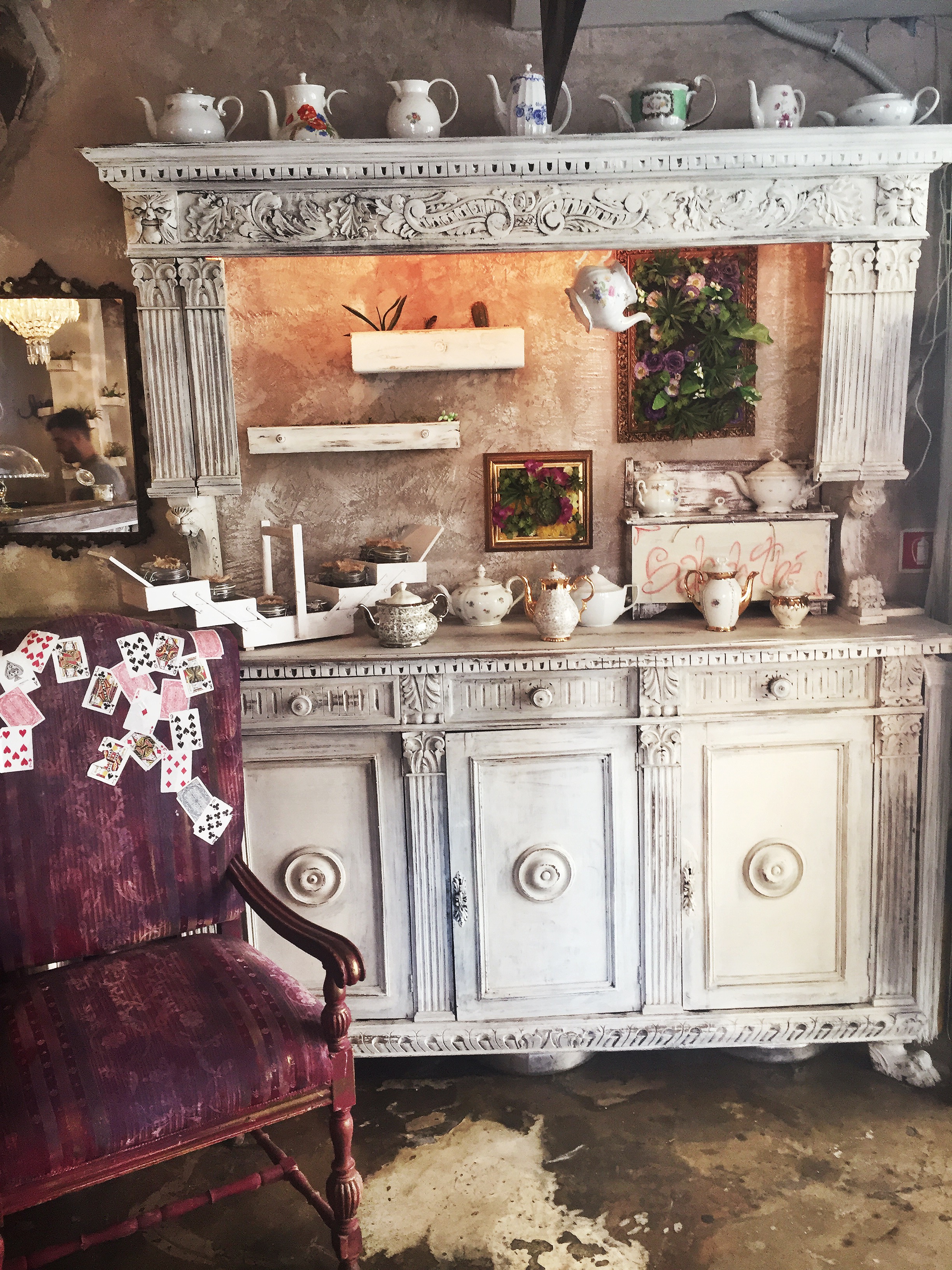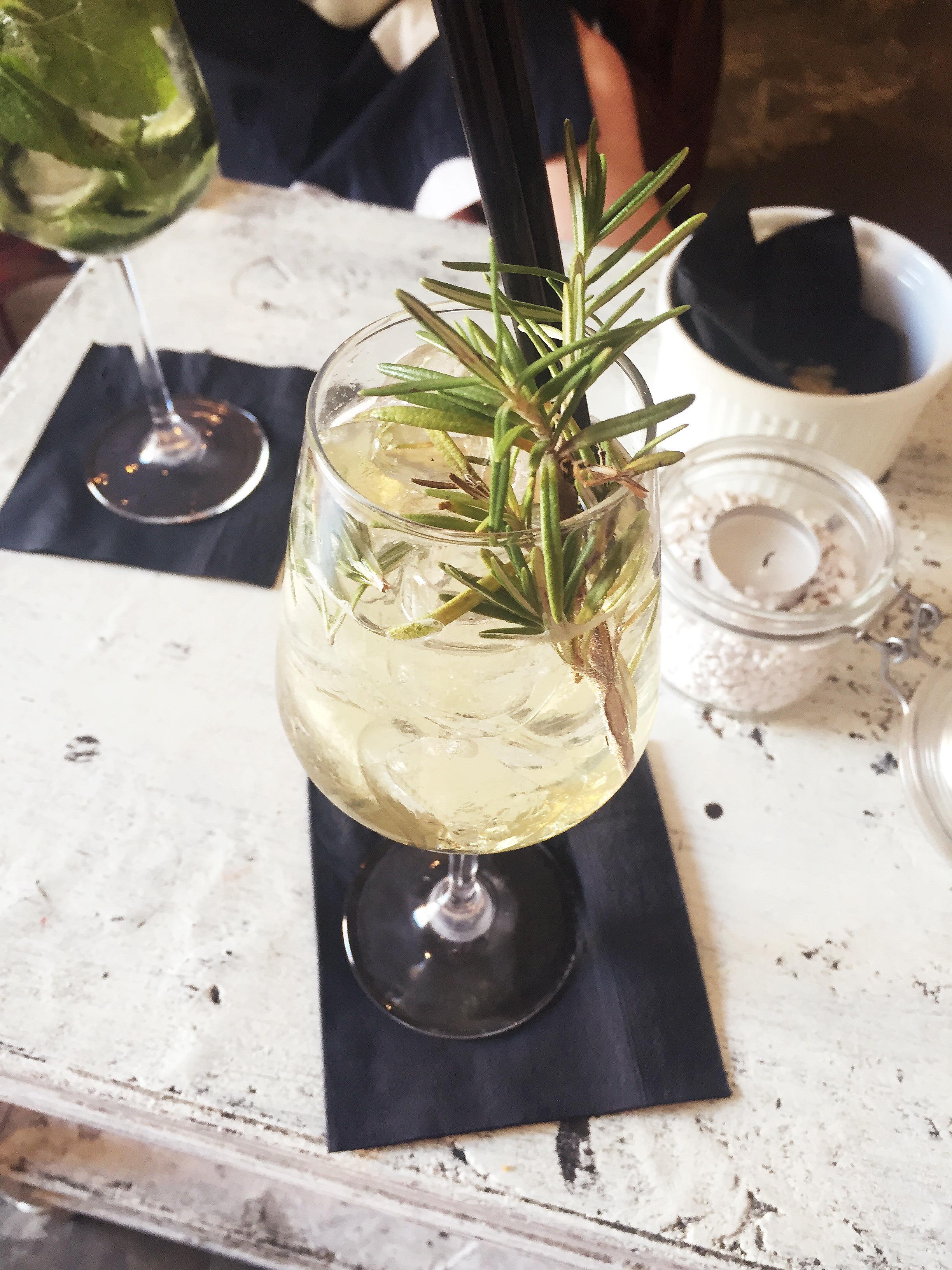 Our last supper in Rome was another one of Matt's fantastic recommendations, a restaurant in the Jewish ghetto known for its divine pasta. And of course one last gelato.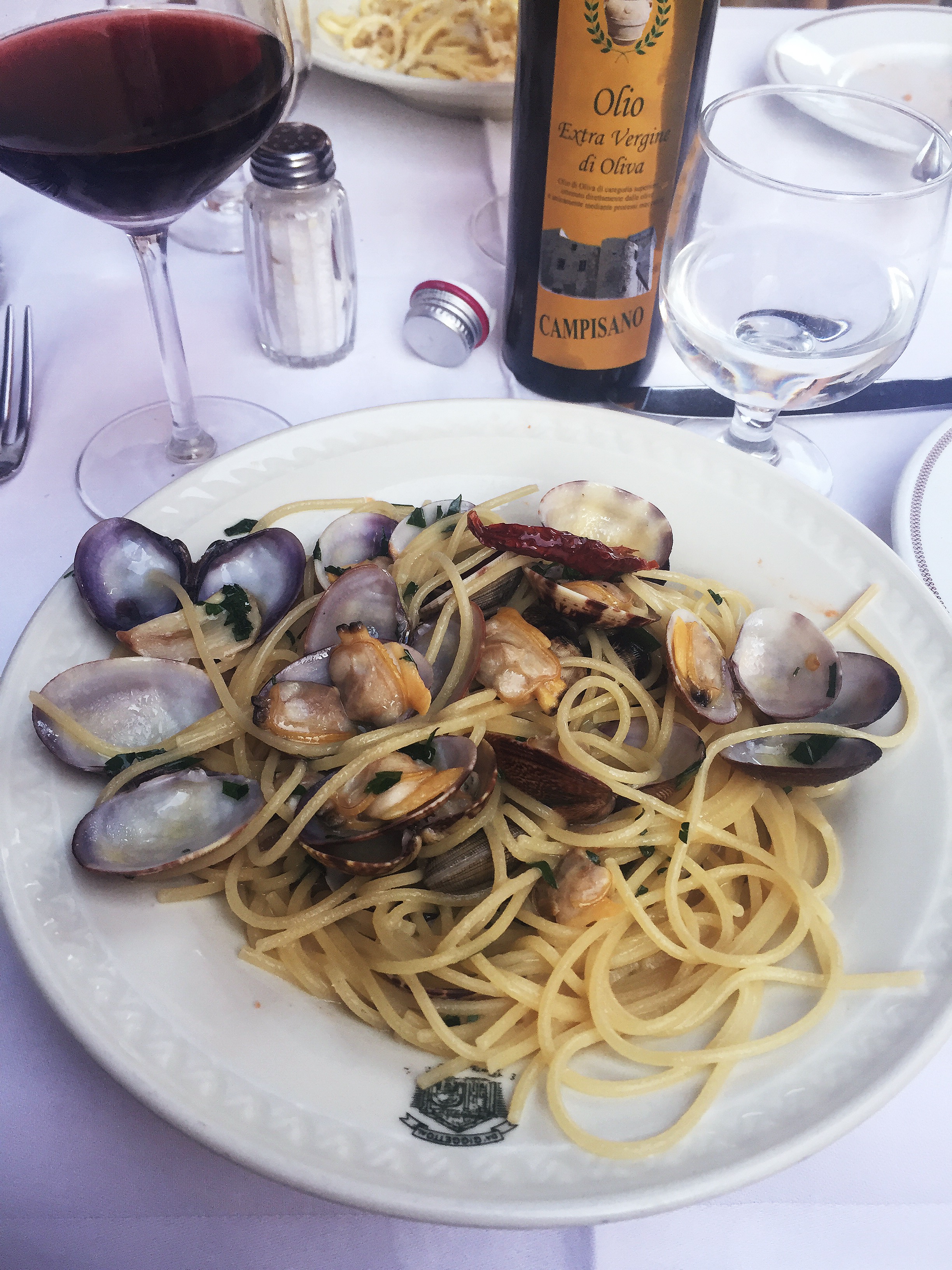 I am so truly grateful for this experience and for my family that made it all possible. Italy is a once in a lifetime experience that I was so glad to share with ones I love.
Travel Tips:
Picking a good restaurant – My brother taught me a few trick and tips for weeding out the tourist trap restaurants in Italy. You'll want to look for places with few staff beckoning you to enter their establishments. If they're hounding you to come inside, just pass by. If there are large laminated photos of the food stuck all over the outside of the building maybe you want to look for another option, as well. I'm sure there are exceptions, but this is a general rule of thumb we followed.
TELL ME TELL ME! Have any of you ever been abroad?! If so where to? Ever to Italy?!
Let's Be Friends
Sign up to get the latest and be the first to know about recipes.