Hey there. It's me again. Oh you know, this time I'm posting about one of my favorites. PIE.
Specifically, Quadruple Berry Pie. I know, silly name. "Why not just call it Four Berry Pie or Mixed Berry Pie like a normal human", you ask?
Well, my brother came up with this name so it's kindaaaaa special. Do you guys get sick of hearing about my family members? I hope not. They're basically my reason for cooking!
I've been quiet about my brother the last few months. Which is really A-typical for me because I'm just about the proudest and most obsessed sister there is. My brother is seriously the coolest human I know. He's practically a genius, he's just about the kindest soul, and he is the MOST fun and adventurous individual EVER. So, why haven't I been posting about him in my foodie stories lately??
I'll tell you, I'll tell you! He's been in Europe since MAY (yes, I'm having withdraws)! He started the summer studying abroad in Rome and now he's backpacking through Barcelona, London, Paris, Amsterdam, and Prague. I told you he was a cool cat.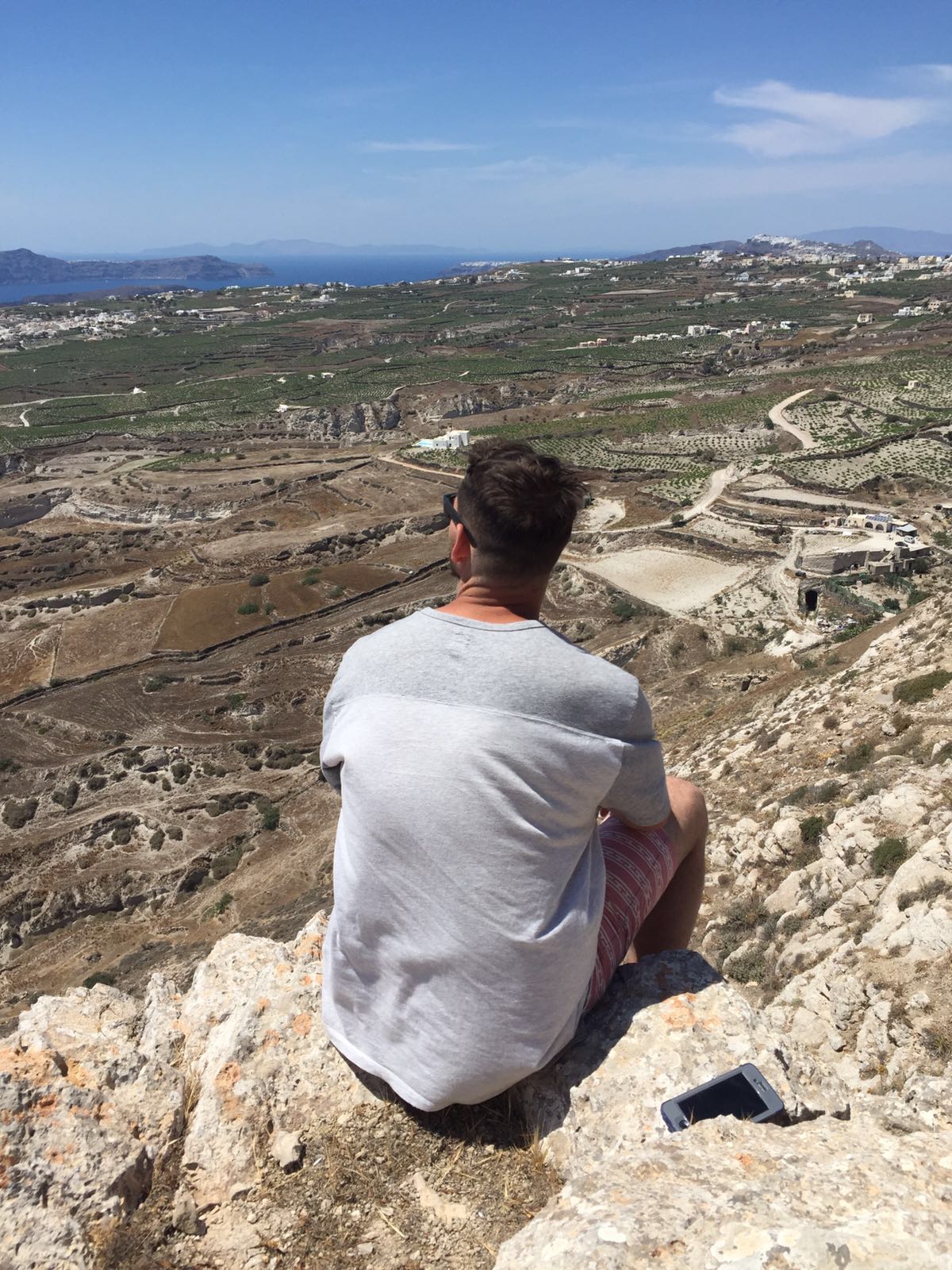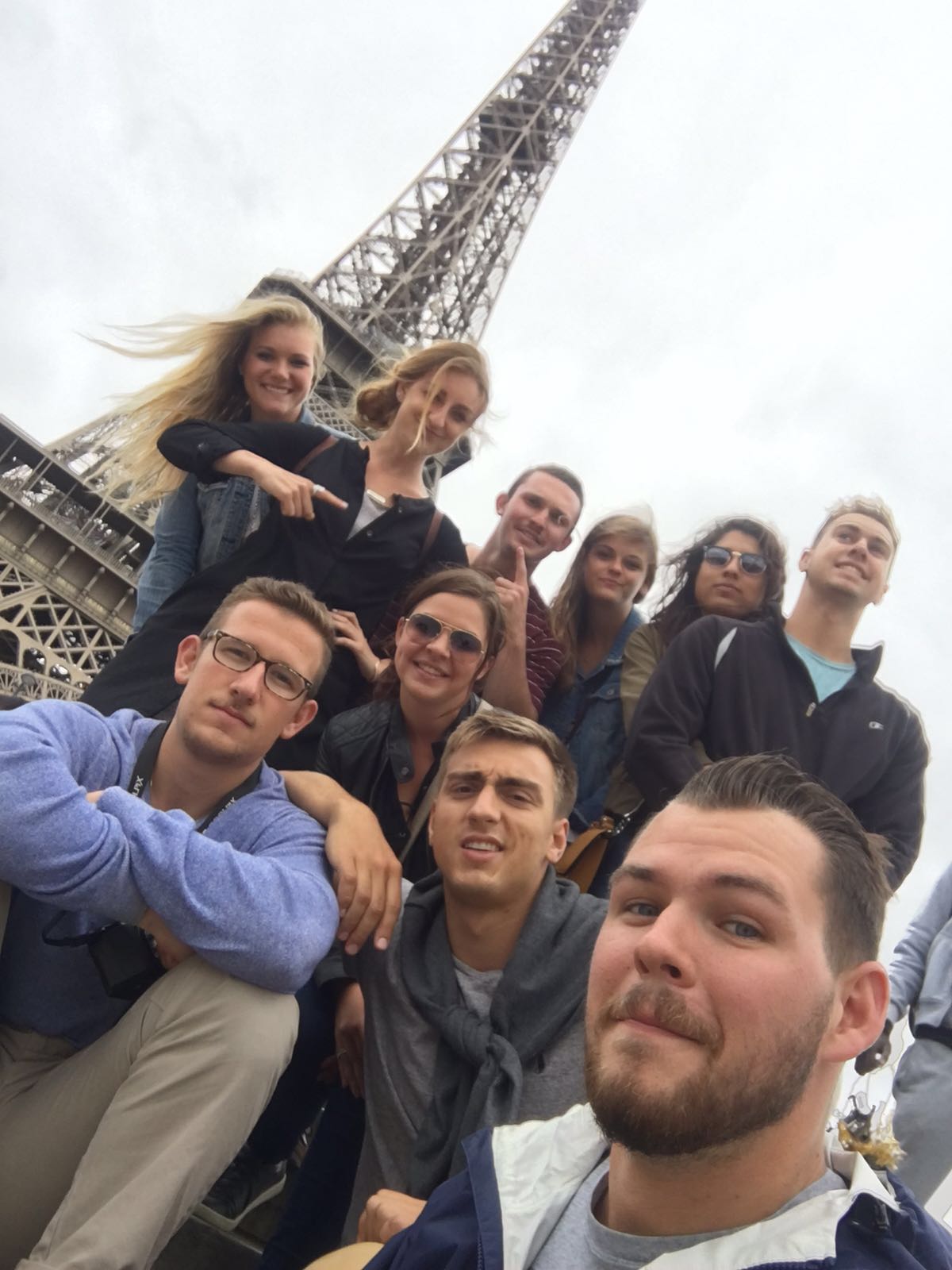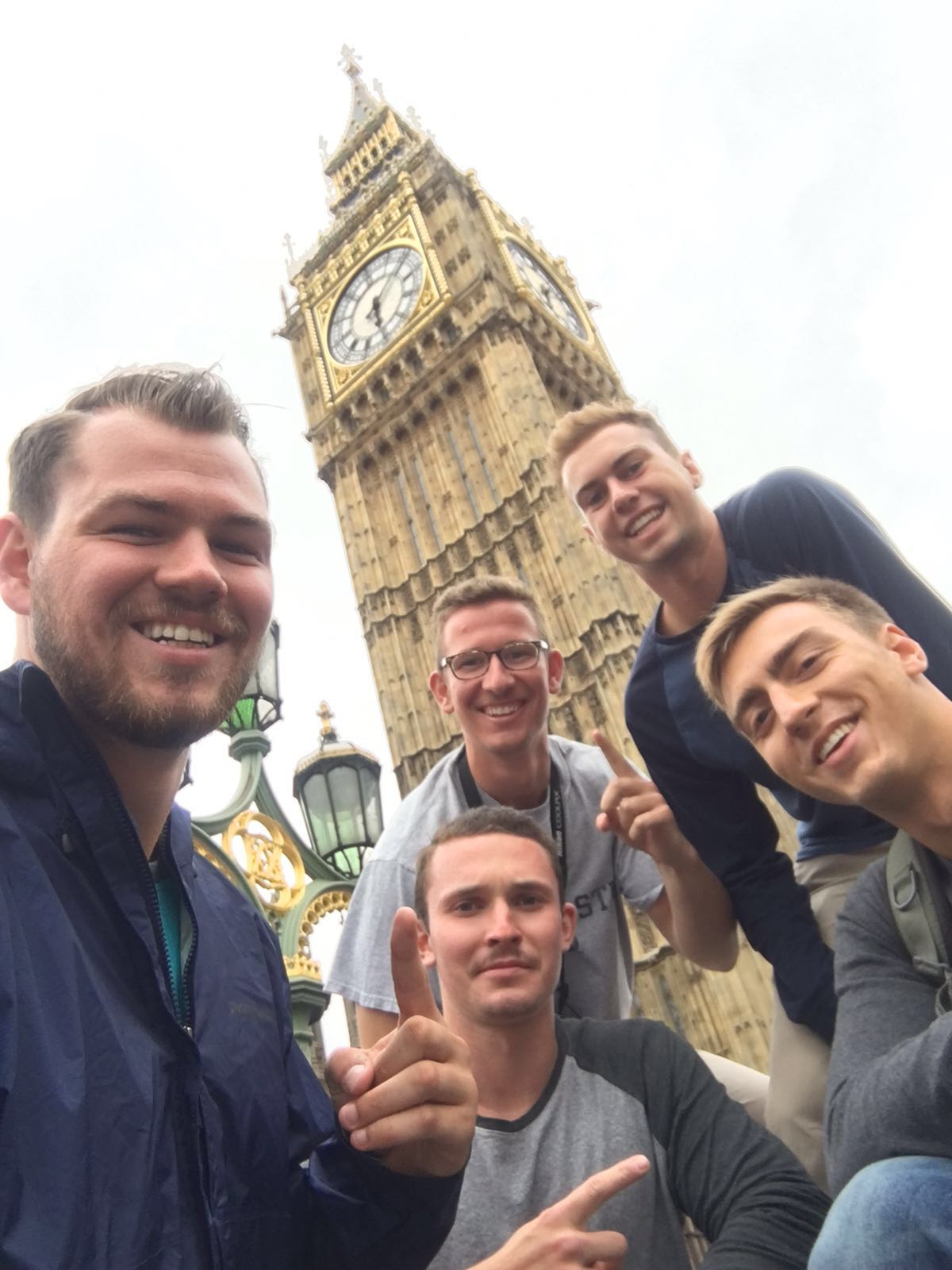 Want to know the BEST part?! I'm visiting him in two short weeks and you get to follow along as I travel through Italy. Yep, you heard it here first, Miss AK is going to Italy! Get excited, get involved.
Anwayyyy, back to pie. This berry pie is THE family favorite; it has replaced birthday cake for both my brother and dad for years now. And, it is the perfect addition to your Fourth of July celebration!
I know most days I post recipes that are full of healthful ingredient swaps. Today is just not one of those days. Part of my healthful eating philosophy is that you have to have a little wiggle room to stay on track or you'll reach a state of desperation or burnout. Unless, you're like Gwyneth Paltrow. You can be sure that this pie is totally homemade, and free of any freaky preservatives from store bought fillings or crusts. And it uses seasonal ingredients which I luurrveee.
You'll want to follow my instructions for my favorite pie crust here: My Favorite Pie Dough. If you're a first time pie baker, I really recommend reading through that post. Making pie crust is NOT hard, but I took the time to explain each step in detail. If you have your own pie crust recipe, go ahead and use it, but I can't promise it will be as yummy as the one I go to.
You'll want to start by assembling your dough. Mix flour, sugar and salt together just to combine. Cut your COLD butter into the flour until it resembles a course meal. You can use a food processor, pastry cutter, or fork for this step. Gradually add your water and mix until the mixture forms into a tight ball of dough.  If this is too basic of an explanation for ya, seriously, check this post out: My Favorite Pie Dough.
Cut your dough in half and place one half into the fridge to chill. As far as the other half, you can use it for another pie, freeze it for later, or use it to make a lattice or covered pie. I really wanted an open face pie (the berries are so purdy!), so that's what I'll show you how to do today. This will need to cool for at least 20 mins in the fridge, I suggest making it the night before and it will cool overnight.
Take your dough out of the fridge after the cooling process and roll out. Place into your pie plate and crimp the edges. Put the pie back into the fridge and let it cool for at least 20 mins more while you prepare the filling.
Check out this pie plate! Y'all I'm seriously obsessed! This was a sweet gift from none other than my broski and you can find the same one here: Emile Henry Ruffled Pie Dish. William's Sonoma (FTW always).
Now, you should preheat your oven to 400 degrees.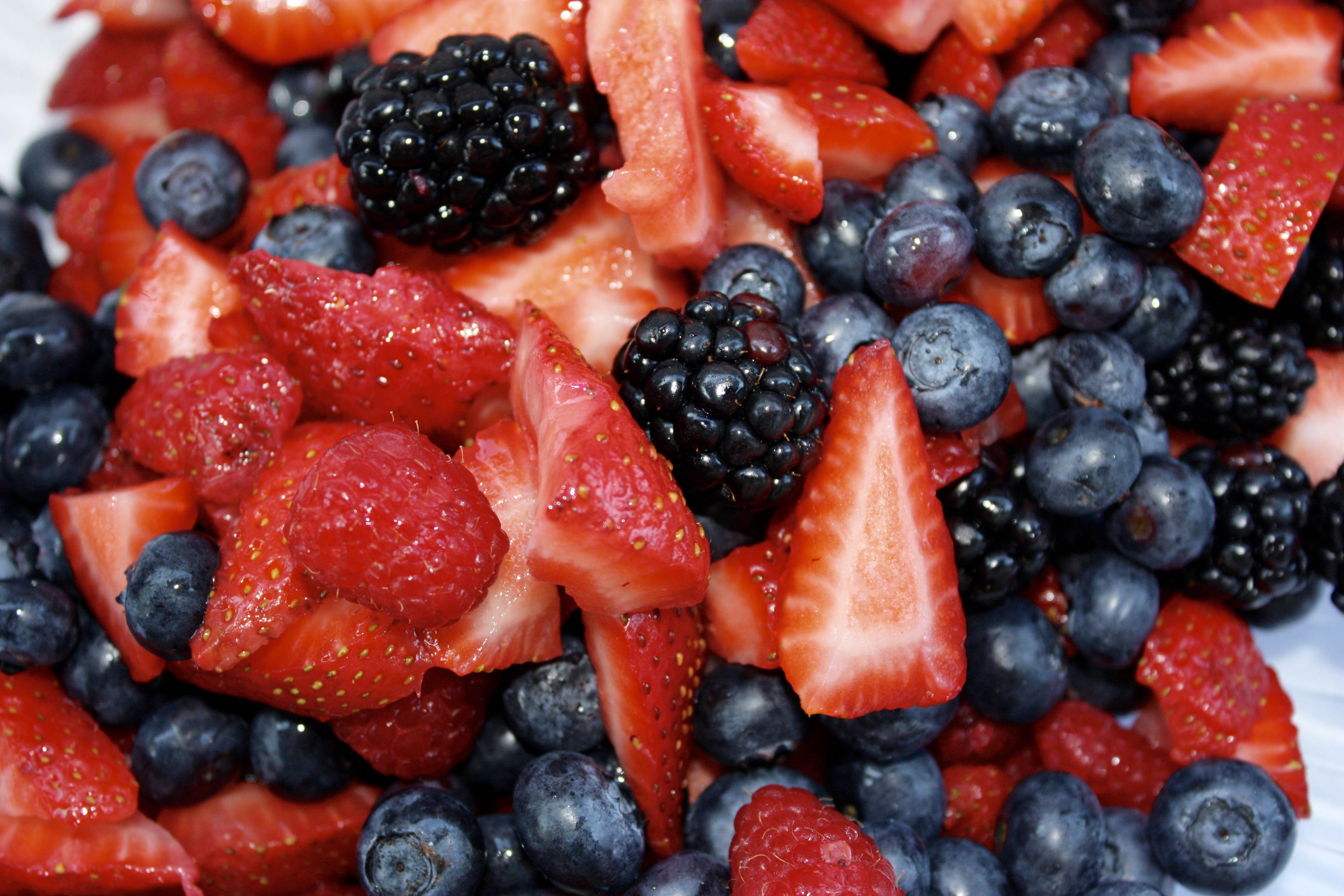 Rinse and dry all of those beautiful berries.
You'll want to cut and de-stem all of the strawberries; cut them in halves or quarters to make sure they're similar in size to the rest of the berries. Make sure you don't have any leaves or stems remaining on any of the other berries.
Pour your berries into a bowl and add the sugar, cornstarch, lemon juice, cinnamon, and nutmeg to the partayyy. Let this sit and thicken for a minute while you pull your pie plate from the fridge and wait for the oven to preheat
.
Pour the filling into the pie shell, and pop into the oven. Bake this for 25 minutes, and then drop your oven down to 350. Put the pie back for an additional 40-50 mins or until you see the filling start to bubble, especially around the edges.
I can't stress this part enough (because it is SO hard to do) but please please please wait until your pie has cooled to cut it! It needs time to thicken so you don't have a soupy, berry mess on your hands.
Oh, but once it is cool; GO TIME. You just won the pie game, which is pretty much just like winning at life.
Stay tuned in the coming weeks for my Italy Adventures!!
Question: have you every traveled to Europe??! Italy? Any recommendations??
xoxx,
Miss AK
Quadruple Berry Pie
Author:
Prep time:
Cook time:
Total time:
Preheat oven to 400, drop down to 350 after 25 mins for the rest of the bake time
Ingredients
Pie Crust:
3 cups of flour
1/4 cups of sugar
1/2 tsp of salt
1 lb – 2 sticks of butter
6-10 tbs of COLD water (add gradually)
Filling:
2 cups of strawberries
1+ cup of blueberries
1 +cup of raspberries
1+ cup of blackberries
juice of one lemon
1/2 cup of sugar
3 1/2 tbsp. of cornstarch
1/2 tsp of cinnamon
1/4 tsp of nutmeg
Instructions
Measure & mix flour, <g class="gr_ gr_202 gr-alert gr_gramm gr_run_anim Punctuation only-ins replaceWithoutSep" id="202″ data-gr-id="202″>sugar</g> and salt.
Cut cold butter into the flour mixture.
Add water 1 tbsp. at a time.
Mix until dough forms into a ball; cut dough ball in half. Save extra half for future use.
Place the dough in the fridge to chill for at least *** hours.
Remove dough from fridge, roll out and press into pie plate.
Return the pie plate & dough to the fridge for at least 20 mins.
Wash & dry all berries.
Cut and de-stem strawberries.
Add berries to a bowl with sugar, cornstarch, lemon juice, cinnamon, and nutmeg.
Let this sit while oven preheats to 400.
Pour filling into pie crust and place into the oven for 25 mins.
Drop the heat to 350 and bake for an additional 40-50 mins.
Let the pie cool, and serve!
Note: This is a Miss Allie's Kitchen original recipe, meaning this was lovingly formulated by yours truly . I'd love for you to try this one out, but if you're posting this on your blog, site or social media account, make sure to link back to this original post. Please email before using any of my photographs in the Contact Me section above. Thank you!
Let's Be Friends
Sign up to get the latest and be the first to know about recipes.