Kitchen and entertaining tools that every home cook should have on hand, especially if you don't want to clutter your kitchen with gadgets!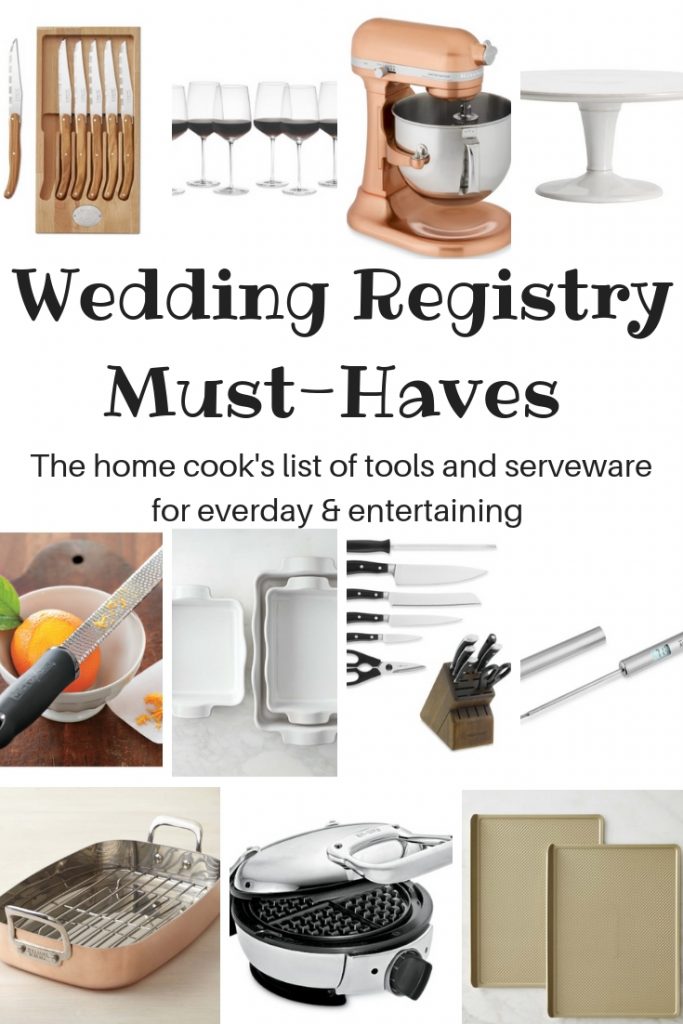 Alright folks, as promised! Here are some of my most used items in my kitchen from day to day! I'm not a big gadget gal, but we entertain a lot so it's important to me to have the right tools that are efficient and go well with our casual but classic style of entertaining.
Pretty, neutral, nesting mixing bowls – Pottery Barn – $69
Our kitchen knife set by Wusthof. Absolutely adore – WS – $399.99 – we also added this 7″ Santoku knife and it's a dream – WS – $79.75
Classic white cake stand – Pottery Barn – $44
The best cookie sheets – WS – $54 for 2 and I use these Quarter Sheets weekly – WS – $36 for 2
My favorite Emile Henry baking set, I have it in white – WS – $184
The updated model of my Food Processor. I use mine constantly – WS – $249.95
Cookie scoop – WS – $12. I use this for everything from cookies to meatballs.
Literally obsessed with our Dutch Oven – Milo – $95
Every home cook needs a reliable Instant Read Digital Thermometer – WS – $39.95
The mother of all Kitchenaid Mixers. If you bake a lot, and frequently make double batches, you're going to want to go with something from the pro line. I was hesitant, too but SO glad I did – WS – $799
Silpat liners for baking sheets – WS – $26.95
I adore my Copper Roasting Pan – WS – $159.99. Great for chickens, smaller turkey, roasts, and it's gorgeous.
This is an updated version of my Calphalon Pot and Pan set. Mine set is 6 years old and looks brand new – WS – $529
I keep this Cherry Cutting Board on my island at all times. I put cheese on it when we have guests, and use it for quickly cutting fruits and veggies during the day – WS – $149.95 for the large
I underestimated how much I would use these Steak Knives. They're understated, beautiful and super sharp – WS – $99 for 6
We use out Microplane Rasp Grater constantly – WS – $14.95
We're obsessed with our Waffle Maker. It NEVER sticks – WS – $129.95
We're in love with our Decanter – WS – $49.95
And we chose the Estate Collection from Williams Sonoma for our stemware. Delicate + classic – Cabernet ($149 for 8) , Sauvignon Blanc ($49 for 2), Champagne ($49 for 2)