Sharing what it's like to be an accidental hunter's wife, learning how to cook with venison and creating a space as a female in the outdoor community.
Let's get a few things straight before we go any further. #1 – I totally wanted to marry my husband Jared basically right after I met him. I just never thought I would end up married to a hunter, as much as I love the outdoors myself.
#2 – I've always been kind of an outsider. A lot of people are surprised to hear this about me because I'm really outgoing, but I've pretty much felt out of place my entire life. I was pretty nerdy growing up so I floated in that middle ground of – not quite removed enough to be considered an outcast, but definitely not cool enough to have a space at the popular table.
I was a competitive horseback rider growing up, but I always seemed to float on the outside there, too. I was never crazy competitive and it took me a long time to learn new concepts, which kept me out of the show ring more than my peers. I tended to gravitate more toward horsemanship and farm management, which always made me sort of the low man on the totem pole. It wasn't long before I was mucking out my "friends'" horses' stalls while they were off doing things as a group and traveling to competitions without me.
I finally started to feel like I was a part of something in college. I joined a sorority, made a TON of new friends, and reinvented myself 1,000 miles away from home. But, being from the north and going to school in Alabama, I knew I wasn't the perfect, southern girl I always wanted to be.
So, what the heck does all of this have to do with being a hunter's wife?
I've always thought hunting was really cool. I didn't grow up in a family of hunters, but I respected individuals who were well educated, and who were passionate about conservationism and the environment. Actually, before I even met my husband, I took the Pennsylvania required hunter's safety course just to see what it was all about.
When Jared started bringing home deer meat from his hunts, I reverted back to old behaviors. I took myself out of the equation because I felt like I didn't know enough about venison to cook it. I thought cooking wild game was just for the boys. Therefore, I didn't have a place at the table in this outdoor space.
What. A. Load. Of. Horse. Crap.
The things I used to tell myself growing up were really just beliefs I had come to embody somewhere along the line. Was I as weird as I thought I was? Probably not. Was I less than all of the other girls because I didn't have as many blue ribbons or wasn't from a specific part of the county? Definitely not.
So, what was stopping me from learning more about wild game so I could stop feeling guilty about all of the meat I was wasting? What was stopping me from learning more about something I was really interested in? ME!
I'm not quite sure when I decided that enough was enough. But, I posted a Venison Shepherd's Pie on the blog years ago, and it quickly became one of my more popular posts. Interesting, I thought. Maybe other people were feeling the same way I was.
So, I started to research wild game cooking and I did what I usually do when I get interested in something – I went ALL OUT. I started peppering Jared with questions. I got to know his gear, terminology, and I would listen in on conversations he was having. I followed people in the outdoor space on social media, and sort of kind of started listening when the sportsman's channel was on TV.
All of a sudden, I was writing a venison cookbook, saving $300 a month on groceries because we weren't buying red meat, and I was LOVING it. I've connected with so many new people on Instagram and on my website.
Pulling up a seat at the table and learning to cook with wild game has been one of the best things I have ever done for myself. I feel empowered, educated, and like I can HELP people.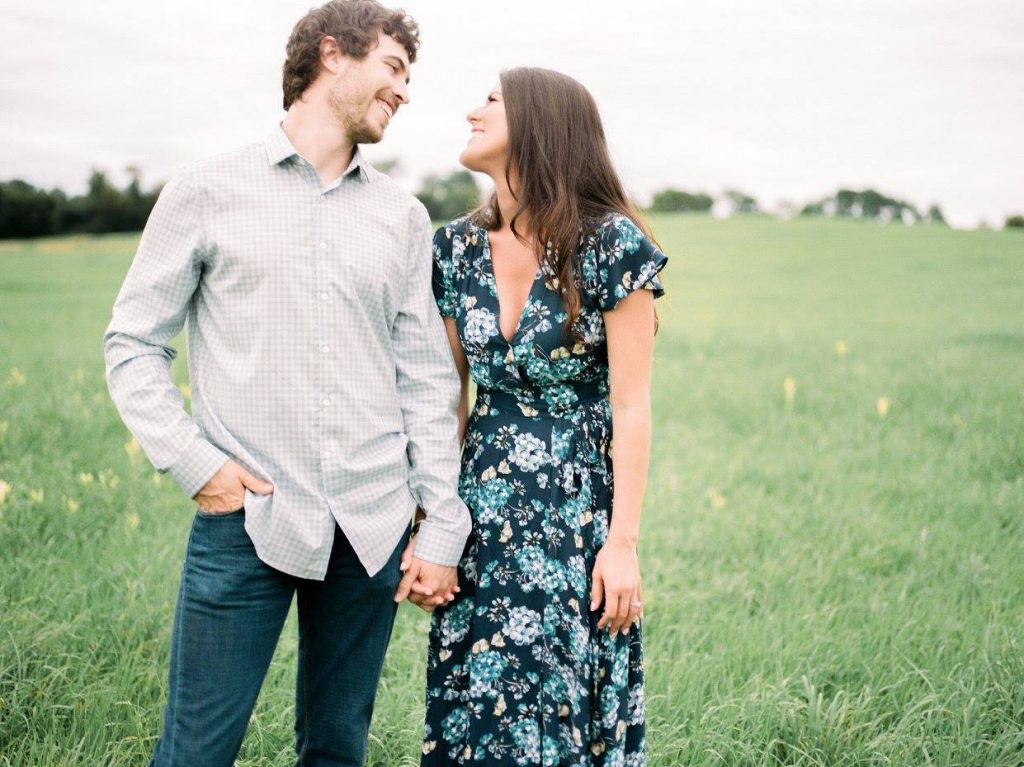 The Field to Table Lifestyle is for you, too
If you're reading this thinking – me too! – I wrote Field to Table, my 25 recipe cookbook is for you. It's my hope that everyone with wild game in their freezer learns how to use it so we can start respecting our harvests and feeling empowered.
Sound good? Maybe, there's nothing accidental about this afterall.
All images by Brianna Wilbur Photography
Let's Be Friends
Sign up to get the latest and be the first to know about recipes.