A foodies guide to eating and drinking your way through the luxurious but quintessential western town of Jackson Hole, Wyoming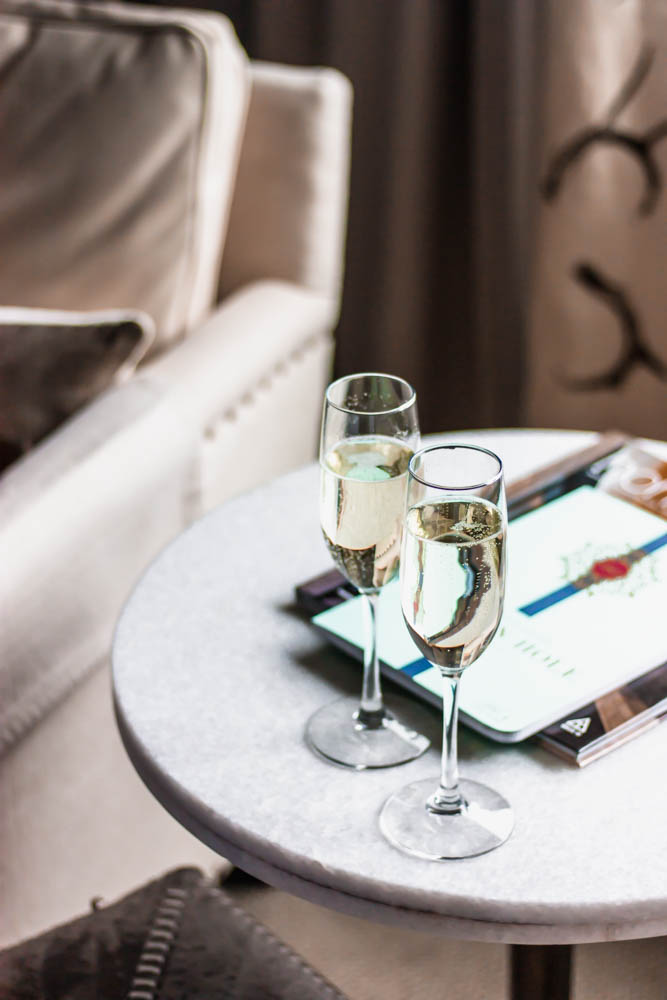 My husband Jared (or J) and I recently honeymooned in Jackson Hole, Wyoming. We got a lot of "ohhhhh wow, that's different!", "ummmm, why are you going there?" and a few "oh my gosh, you guys are going to love it!" responses when we told people about our trip.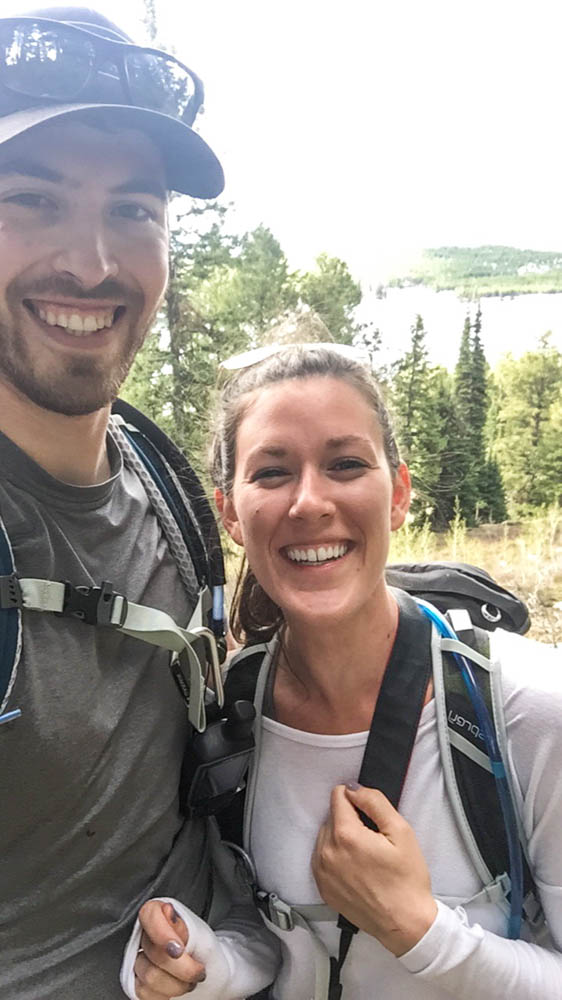 A little background – we decided we wanted something different than a tropical, all-inclusive resort for a week with just the two of us. While I can lay on a beach all day (J cannot, lol), I have my limits, and our fair Irish skin can only take so much of a beating. We decided we wanted to hike some uncharted territory but hole up in some luxury digs and spoil ourselves with amazing food. Many of the places we looked at just didn't seem to have the restaurant scene to go with the beautiful country.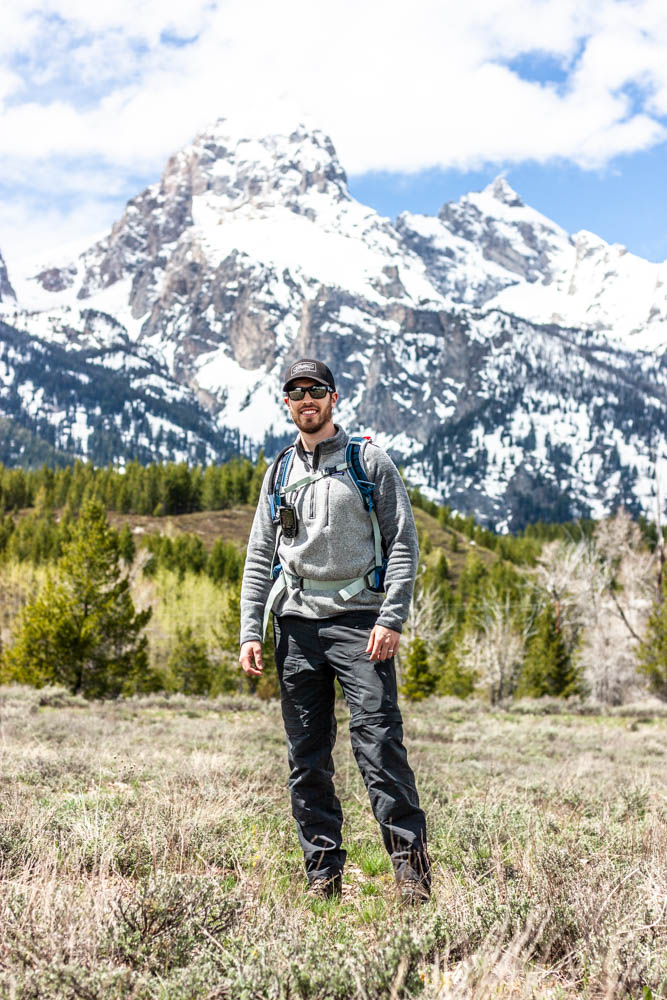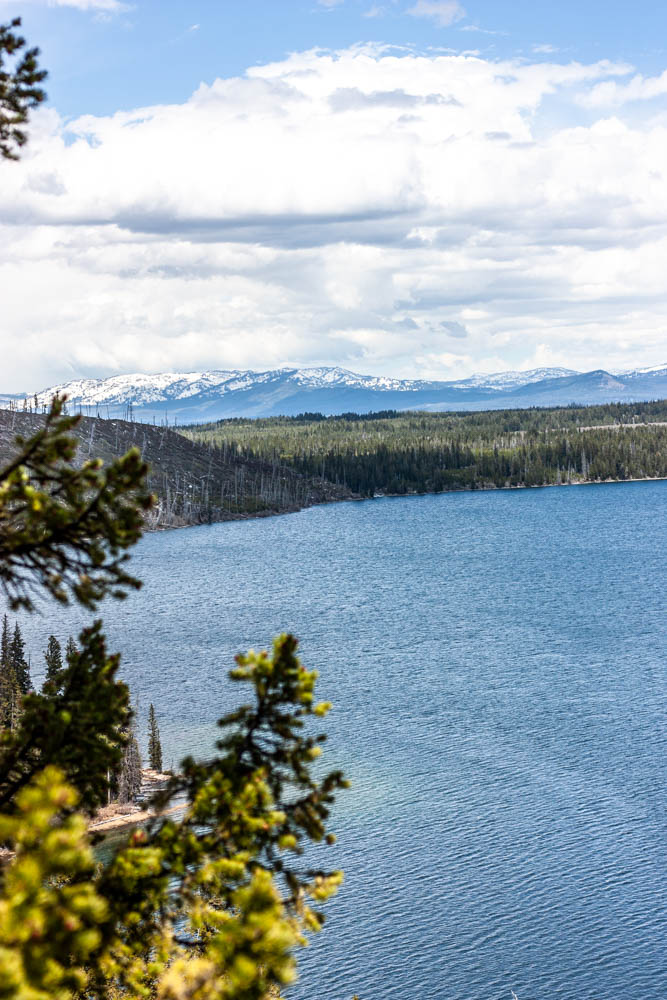 SO, after months of research, we settled on Jackson Hole, WY – a dream trip for this foodie dynamic duo. (you can read more about our hiking and activity recommendations soon!) We stayed happily at the gorgeous Hotel Jackson for 5 nights and this adorable and quaint cabin about 10 minutes from the Jackson Hole Town center for some variety for our last 2. I highly recommend both locations.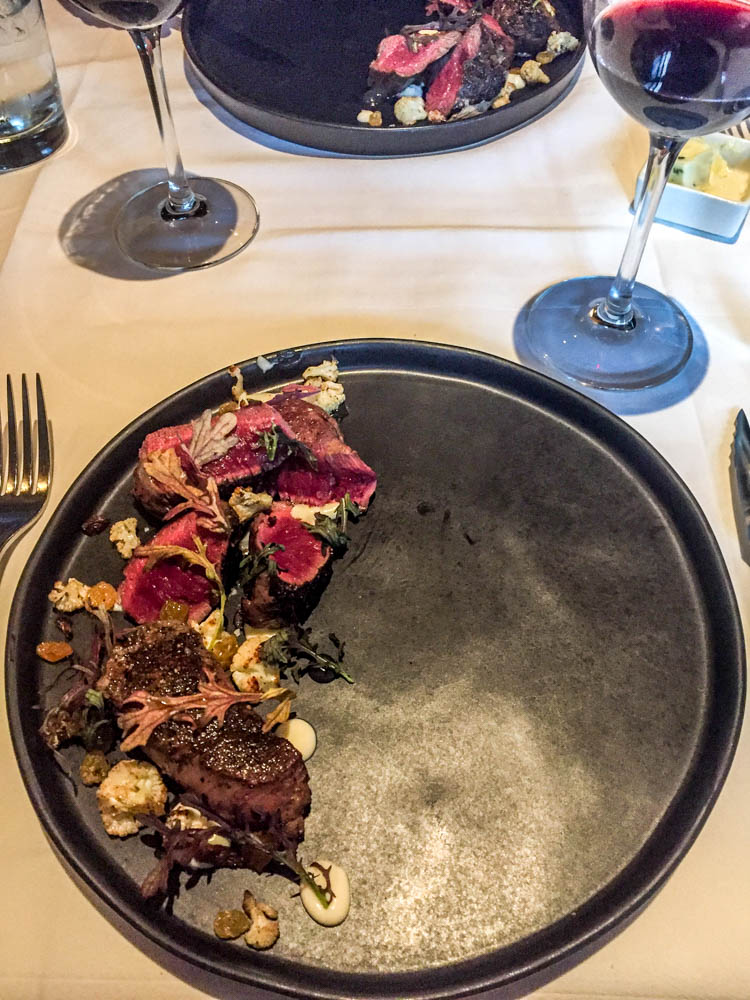 The restaurant scene seriously matched the gorgeous landscape in this gem of a town. Its western culture creates beautiful, rustically elegant spaces nestled right in the heart of the Teton Mountain Range. The restaurants range from refined dining, eclectic and trendy, multi-cultural, Parisian, health conscious and classically western.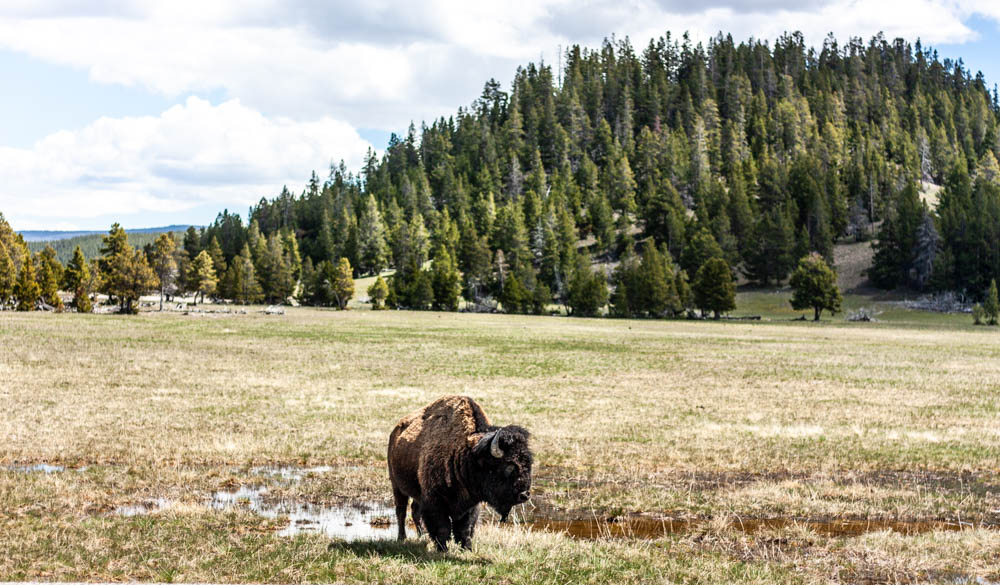 We honestly had WAYYY too much of a hard time picking our favorites, so we decided to go through and make customized awards for each of our favorite places. I apologize for the length of this post – but I just want you to be armed and ready for your trip when you go. I also apologize for the lack of photos – even though I'm a food blogger, I ALWAYS dig in before the photo. Oops! We will be back again and again and I'm sure this list will change as time passes! Here we go…get your taste buds ready!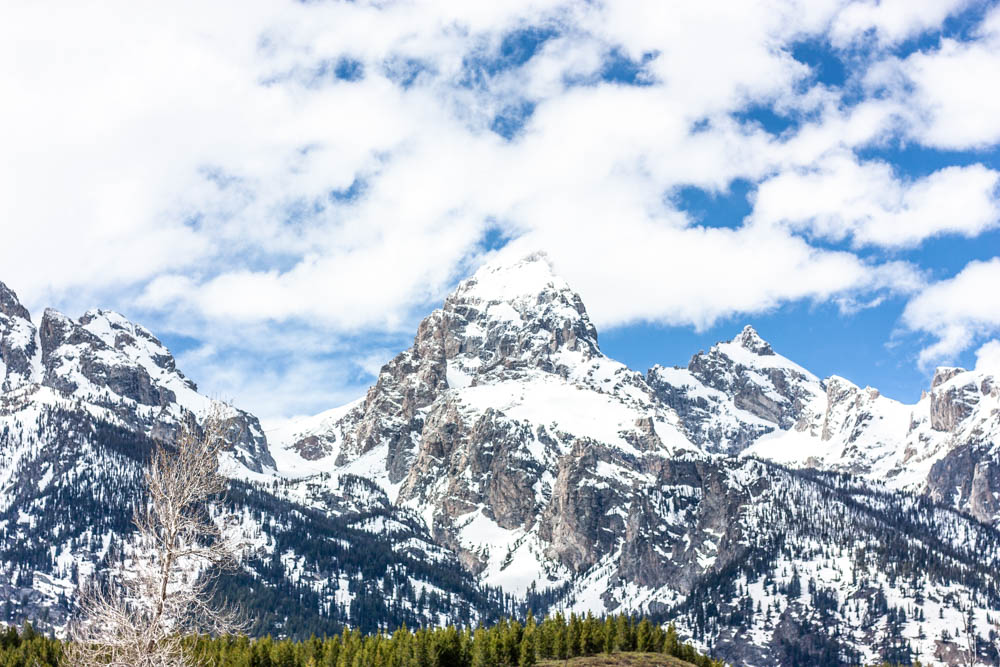 Best Overall Dining Experience
Teton Tiger – Okay if we HADDD to pick a favorite place, this would have been it. Maybe. I think. Snake River Grill, below, was a close second. Anyway, they focus on Asian and Indian cuisine and the whole night just came as a surprise. We stumbled in without a reservation on our 3rd to last night kind of winging it. They have a really cool way of structuring their drink menu, and the food was out of this world amazing. Here's what we had:

Drink – whiskey cocktails
Starter – egg rolls
Main (A) – Mama's Midnight Ramen – off the charts classic ramen bowl with the richest broth
Main (J) – General Tso's Chicken – it sounds generic, but it was anything but. Best we've ever had
Best Preparation of Local Cuisine and Elegant Dining
Snake River Grill – let me start off by saying that we went here twice. So, we loved it. If you're looking for a more upscale meal with beautifully prepared fish and wild game, here it is! BUT, the wood-fired pizza is not to be overlooked; this is what we came back for on night 2. Excellent wine list. Keep in mind, their menu changes seasonally.

Night 1:

Starter (A) – Peekytoe Crab – SO fresh
Starter (J) – Caesar Salad – Caesar as it should be
Main – we both had the Elk Medallions. They were wonderful, I recommend ordering them rare plus, if you must medium rare, but no more. Mild, tender and a delicious
Dessert – Rhubarb Baked Alaska (my fave) and Eskimo Bars (basically an ice cream candy bar – J's fave)

Night 2:

Starter – Buffalo tacos. Yep. Fresh guac, salt, lime, crispy mini tacos and buffalo fillet slices. OMG!
Main (A) – Morrell Mushroom Pizza with Burrata, Panchetta, and Kale – you're winning at life Snake River Grill
Main (J) – Steak Tare Tare Pizza –bright, fresh, and perfect
Best Tacos and Palomas
Hatch – we stumbled upon this one, but they had killer, refreshing tacos and ballin' Palomas that were perfect for a boozy late lunch.

Starter – chips & salsa – so fresh
Main (A) – Tuna Tacos – omg the wasabi cream (heart eyes)
Main (J) – Chicken Tinga Burrito – big, bold and beautiful
Best Cocktails (seriously, OMG)
The Rose – so let me just start off by saying that after the first drink – I'm not sure what I ordered. Partly due to the fact that I had more than 1 strong cocktail but mostly due to the fact that the bartenders are amazing and asked if they could get creative based on my flavor preferences. There's a reason this is one of the 50 Best Bars in the US. Just go…NOW.

The Wilson Step Mom – I may have to recreate this super fresh gin drink made with apple, turmeric, and carrot
Their version of a Whiskey Ginger – we don't remember how they do it, but they don't use ginger ale. It's more whiskey forward and less sweet. Seriously killer (seriously).
Best Western Experience Bar
Million Dollar Cowboy Bar – you kind of just have to go belly up to the bar and swing your leg over one of the saddle bar stools. We didn't eat here, but for more of a crowd pleaser "dive" bar they had a great whiskey selection and good beer and wine to choose from! If you're country music fans like us it's way fun.
Best Thai Food and BEST Brewery
Thai Me Up/Melvin Brewing (this is in one spot) – I need to find out how to get Melvin Beer in PA. I genuinely enjoy beer, not as much as wine, but they had some AMAZING brews. Everything was crazy smooth. I don't have any recommendation other than try them all – we sampled a few before ordering and were so impressed. Oh, and the Thai food is off the chain. SUPER spicy if you ask for it.

Main (A) – Drunken Noodles with Locally Smoked Pork
Main (J) – Pad Thai with Chicken
Best Pitas and Fresh, Cultural Menu
Figs at Hotel Jackson – This was the restaurant at our hotel. Just trust us and get the Mezze Platter and order extra pitas. You may want to take a few pitas home and sleep on their pillow-y goodness. Also, THE hummus. The HUMMUS.
Best Hearty Breakfast
Cafe Genevieve – This was our first breakfast in Jackson and I could have cried over how wonderful it was. We ate outside in their little patio garden area and we tried our hearts out to clean our plates. Gosh, y'all need to come here.

(A) – Huevos Rancheros – like we both DIED over the flavors here. The tomatillos, black beans – YAS
(J) – Fried Chicken and Waffles – haha he LOVES this dish and that fried chicken was supa supa crispy
Best Pizza Place
Hand Fire Pizza – they're really just doing pizza the way it should be. Wood fired, fresh, local ingredients. Boom. Done.

Starter – organic mixed salad
Main – Half pepperoni & half The Paulie pie (with cheese) – legit SO good.
Best Place to Get a Nourishing Bowl and French Pastry
Persephone Bakery – we came here our second to last morning. Because I could not resist, I ordered a pastry and it was just…done right. Then I decided I needed a kombucha and a nourishing bowl to put some veggies back in my bod.

Main (A) – Seedy Avocado Bowl – anything with lox and pickled red onions has my vote
Main (J) – Brussels Sprout & Sweet Potato Hash & Bison Sausage – two sides put together for a Brussel loving man's meal
Honorable mentions – these are all worth a stop by but for us didn't quiiiite make the award ceremony. BUT, go see for yourself!
The Wort/ Silver Dollar Saloon – another historic bar, we didn't grab food, but the live band and classic western vibe was too fun
Local – a big menu and classic, higher-end fare
HB Cafe and Juicery – we both grabbed a smoothie, mine was just the green machine I was needing
Let's Be Friends
Sign up to get the latest and be the first to know about recipes.