Nothing can beat a giant, gooey chocolate chip cookie IN a pie. Perfect cookie dough gets baked in a flakey pie crust for the dessert of your dreams.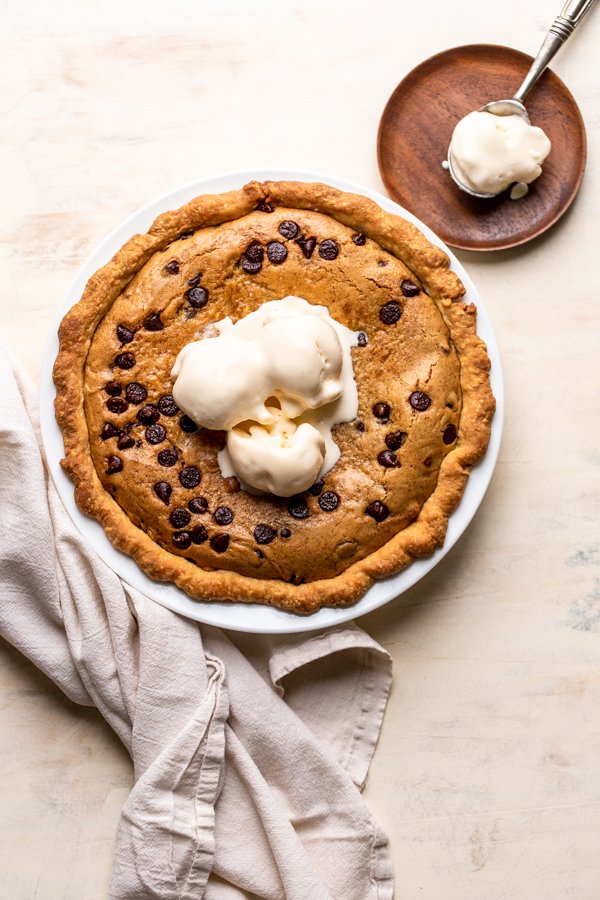 This amazing chocolate chip cookie pie recipe has been sponsored by Dixie Crystals. All opinions remain my own, and I am proud to partner with brands I love. Thanks for supporting the growth of Miss AK.
You know that term procrasta-baking? Like baking to avoid doing something you should be. I'm pretty sure I may have invented that term in college. (can I get a war eagle)
It started freshman year when I would make pancakes in the shoddy little dorm kitchen in the basement of my building. I'd feed half of the hall, and even though I used boxed pancake mix, NO ONE turned down a homecooked meal. Especially not the uber-cute guys who lived on the 3rd, floor, which I definitely did not hate (shhhhhh, don't tell my hubby *wink wink*).
Junior and senior year, I had a really nice kitchen and cooked all of the time. I remember making a smores pie, kind of like this one (I definitely used boxed pudding mix and other weird things back then) and I remember making chocolate chip cookie pie for a party and it being a HIT.
I started thinking about it a few months ago and knew I needed to return to the drawing board to make my own version. I wanted it to be basically like a gooey cookie skillet baked in pie crust. That doesn't suck, does it?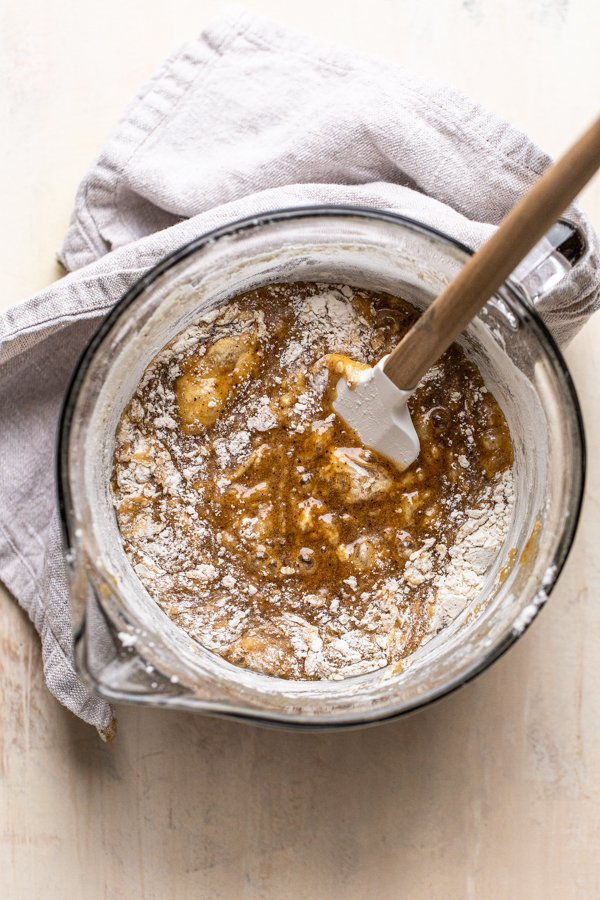 So, how do you make really good chocolate chip cookie pie?
I start by combining butter and sugar, just like I do when I'm making cookies. I like to use Dixie Crystals granulated white AND light brown sugar. The combination of the two makes the best cookie, and I always use their sugar becuase it's NON-GMO and all real deal sugar. They're also an amazingly generous company.
The trick to the cookie filling is adding less flour. This makes the cookies ultra gooey. It took me a bit to get the ratio down, but the recipe below gives you the perfect, ooey-gooey heaven you're looking for.
I love serving this during the holidays (it's WAY faster than slaving over batches and batches of cookies) with plenty of vanilla ice cream and cold milk. But really, this is a winner any time of year.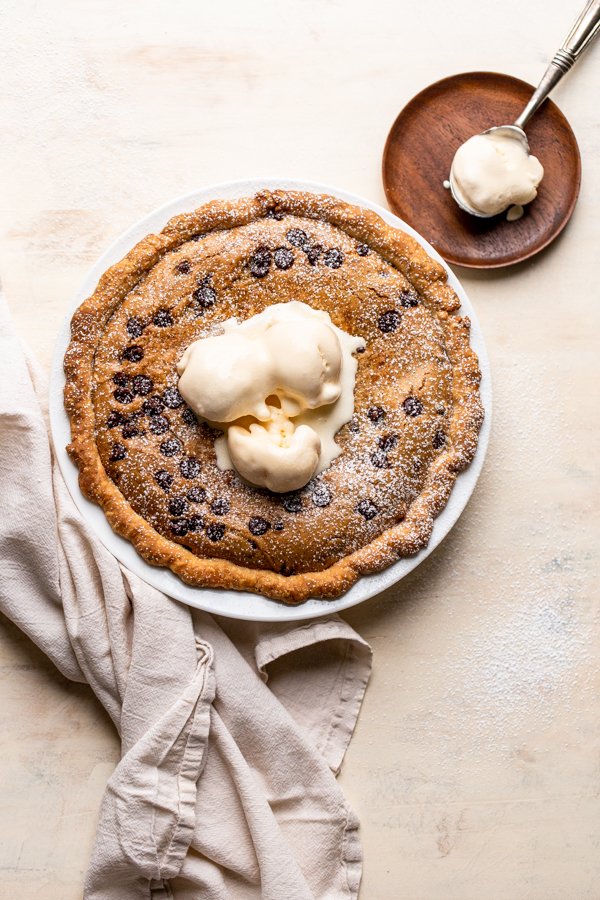 Looking for more great pie recipes? Head here for so many great ideas.
Print
Chocolate Chip Cookie Pie
---
Description
Nothing can beat a giant, gooey chocolate chip cookie IN a pie. Perfect cookie dough gets baked in a flakey pie crust for the dessert of your dreams. 
---
1

unbaked pie crust (here's my recipe that makes

2

crusts, just save the other half for later or make two)

1 cup

(

2

sticks) butter, melted OR browned and melted (browned gives you move flavor)

1

and 1/4 cup Dixie Crystals granulated white sugar

3/4 cup

Dixie Crystals light brown sugar

3

eggs, at room temperature

2 tsp

. vanilla

3/4 tsp

. sea salt

1

and 1/4 cup flour

1

and 1/2 cups chocolate chips
---
Instructions
Preheat the oven to 350F. 
If you're browning your butter, start by doing that. Just add butter to a saucepan. Once it bubbles up, smells nutty, and starts to get flecks of brown, remove it from the heat and let it cool a bit while you measure everything out. 
Add the white and brown sugar to a large bowl and add the butter. Cream together for about 30 seconds before adding the eggs. 
Mix in the eggs well and then add the vanilla and sea salt. Then, fold in the flour until everything is combined. This should more resemble thick cake batter than cookie dough, so if you feel like it's too runny for a cookie, you did it correctly! 
Then, fold in the chocolate chips. You may want to save a few for sprinkling on top of the pie to get nice and melty on the top. 
If you haven't already, roll our your pie dough and place it in a pie plate. Then, pour the filling into the pie plate. 
Slide it in the oven and bake for about 50 minutes, or until the top is golden brown. When nudged, the filling shouldn't juggle too much. 
Remove the pie from the oven and cool for a least an hour or so before serving. Best served with vanilla ice cream and a glass of cold milk. 
Let's Be Friends
Sign up to get the latest and be the first to know about recipes.