Recapping everything I've done to plan our first garden for the warmer months this February!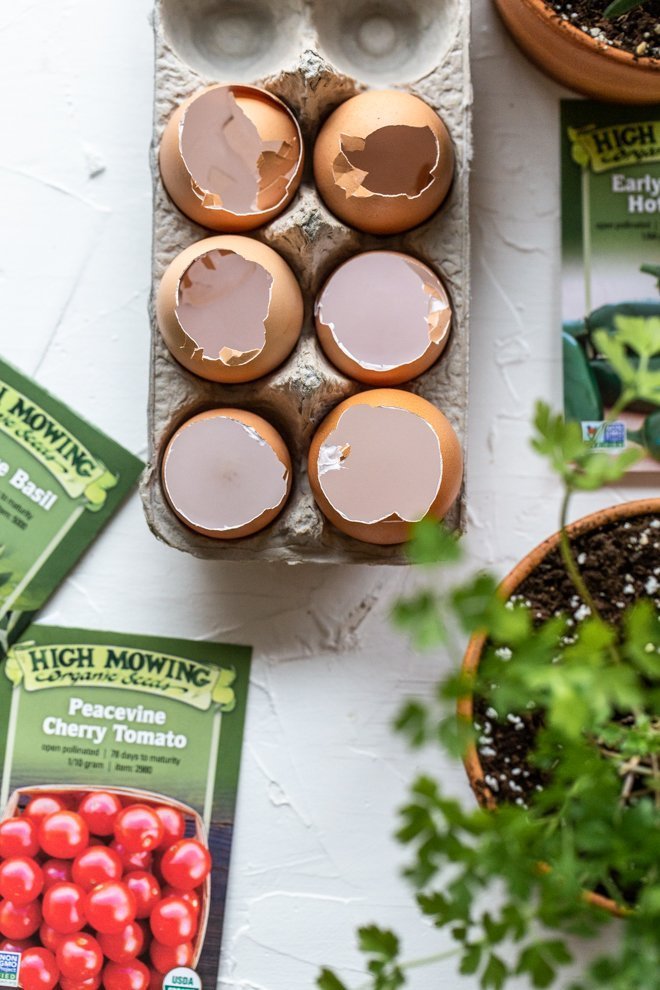 It's happening. It's happening. It's REALLY happening. I, Allie, am planting a garden this year.
Well, that is, if I convince my husband to build me a raised garden bed amidst the construction of our garage. Hopefully putting this our on the interweb will kind of guilt trip him into it. (I kid, I kid).
No but really, it's happening. Last summer was tough. We were about 5 months into a waiting game with the sale of our current home, living in a second story apartment that literally had no sun exposure or room to be outside, at all.
I basically got myself through thinking about planting a garden one day, in my very own backyard with the hot sun on my back. So, I started to do a little research.
Turns out – planting a garden is NO JOKE, folks. It like, takes planning? Who'da thunk.
But really though, through my research, I learned that if you plan to have a garden, especially if you plan on starting your own seeds, you have to start planning in the winter. I've had a ton of fun so far, and I'm going to share each month my progress, the steps I've taken, thoughts, and resources I'm using.
Disclaimer – I have no idea what I'm doing here, and this is all a learning process. I may not even be able to grow one sprout, but I'm going to have fun trying!
Goal setting
Like with all great things – goals are important. They help you understand they why behind doing something! Here are mine:
Rely less on the grocery store/ be more self sufficient. I'd love the majority of our diet to come from wild game + home grown produce.
Save some smackers.
Reduce our carbon footprint
Get dirty 🙂 – I'm a farm girl at heart & I really think this will contribute to my quality of life
Started my compost pile + hoarding eggshells
All of the research I was doing came back to one thing – quality soil is key & compost can be a great addition to a garden to enrich soil. I also love the idea of less food waste. I'm also saving all of my eggshells to start my seeds in them. Free & nutrient dense.
I simply started mine in a big tub with a lid that I got for $4. I drilled ventilation holes in the top and drainage holes in the bottom and I'm filling it with 1 part green matter (plant based kitchen scraps, grass clippings) to 1 part brown matter (leaves, existing organic soil from pots, cardboard, paper). I'm only using plant based items like peels and veggie + fruit ends & cores, no animal products. It works faster + reduces small.
Here are some resources I found helpful:
Planned out my garden
Okay so as a total beginner, I was a bit tripped up reading all of the seed packets and I felt a little daunted knowing when to start my different seeds since I decidded that seemed more cost effective than buying plants from a nursery. I wanted to keep everything really simple, so I made myself pick 5 things to start with, and I made sure to pick out items that harvested at different-ish times so I could ease into things.
You might think I'm a little nutty or hardcore, but I've been using a garden planner – it's called Grow Veg. I did end up spending the $30 yearly fee, but I love that it tells me when to start my seeds, when to plan, how many I can fit in my 4'x8′ raised bed & when I can expect to start harvesting. I'll be back to tell you if I think it's worth it.
Ordered seeds
Once I narrowed down the size of my raised garden bed (4'x8′), and picked out my 5 things to grow (lettuce, basil, tomatoes, peppers, cucumbers) it was time to order seeds. Here are a few good resources on picking out seeds:
And here's what I ordered! I decided to go with High Mowing Seeds.
I hope this is helpful to all of you hopeful green thumbs out there! Stay tuned next month! xx – A