My favorite eats, photos, sweet memories, ups and downs from yet another week in the life of Miss Allie's Kitchen – 06.01.18
Here's what hit Pure Taste that I'm loving this week:

Cucumber Dill Deviled Eggs – I made these for a memorial day picnic and they were a HIT!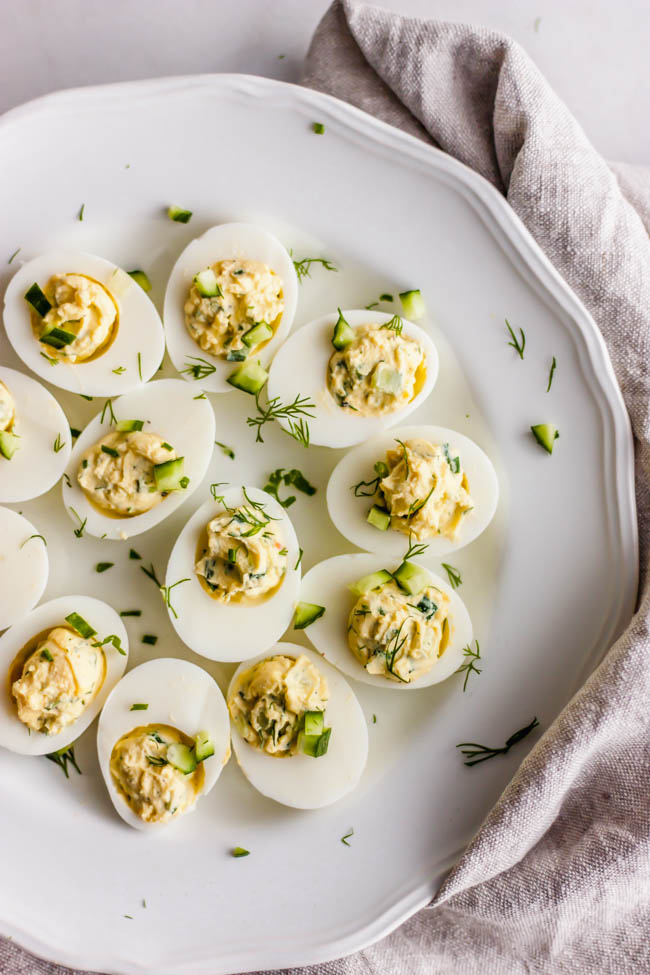 Here's what I made this week:
Here's what I've been up to:
I've been really interested in natural skin, hair and household care this year. This week, I've been playing around with making my own shampoo and an ACV rinse. I'm not sure how it's going to work out longterm, but if I like it, I'll be sure to share.
I've also been working on a scrub for the tub (hehe, this rhymed) and floors for some heavy duty cleaning. I like making my own cleaning sprays – my favorite right now is below with my own "version" of a Thieves oil blend:
1 part vinegar
1 part water
10 drops of oil blend per cup of the solution made: I use something like THIS