Learn the best ways to store and defrost venison so that your meat stays fresh for a long time and is safe to cook and eat.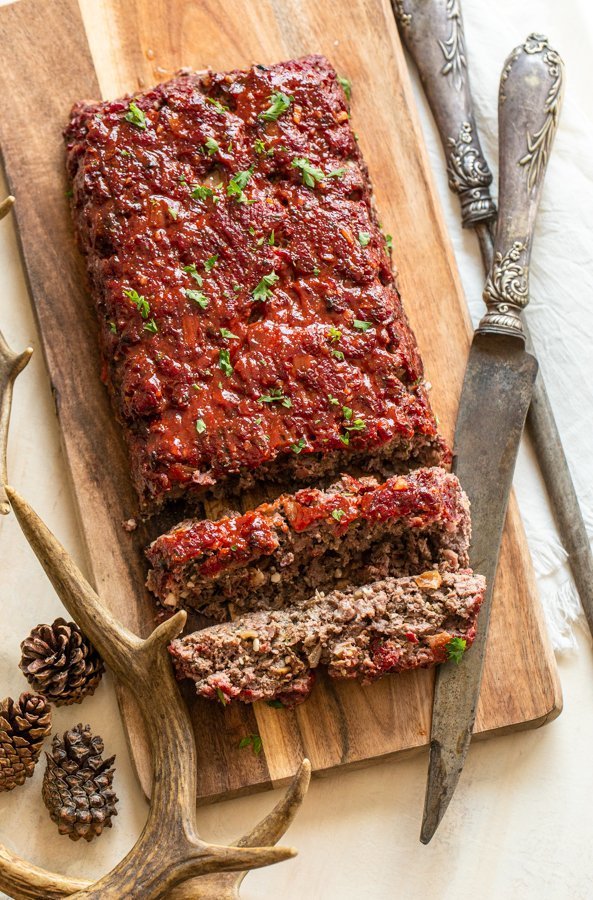 You just brought home a bunch of deer meat and it's time to stock the freezer. But, what are the best ways to store and defrost venison so you can have some in the months (and maybe years) to come?
Storing and defrosting venison is very easy, but there are a few simple tips and tricks that will make your life a lot easier and result in fresher meat when it's cooked. If stored properly, venison can last up to 2-3 years!
How to properly prep and store venison in the freezer:
There are a few tools that I find most handy when storing meat in the freezer. They make the process more streamlined and there's less guesswork when you find yourself wanting to cook some meat.
These are the tools I find most helpful when preparing venison for the freezer:
While your first thought might be – do I really need a vacuum sealer, it depends on your goals.
When my husband and I primarily got ground meat from his deer, we used to eyeball portions out and store them in zip top freezer bags. Storing meat in freezer bags only preserves them for about 6 months-1 year.
If you're savings precious cuts like tenderloins, back-straps and roasts, you're going to get a lot more freezer burn if you don't use a sealed bag.
Using a vacuum sealer prolongs the life of venison in the freezer by at least a year (less food waste!). If you've ever had dried out, freezer burnt meat…you know how important it is to properly store your meat and vacuum sealing is the best way to do that.
Before I seal my bags I like to weigh them on a kitchen scale and write down exactly what is in each bag. This way, I know how long to cook roasts, I can easily grab 1 lb. portions of ground meat for burgers or meatloaf, and I know how much meat I need to serve the crowd I'm feeding.
That's where the permanent marker comes in hand…I use it to write on the bags after their weighed.
All of this may seem pretty self-explanatory, but I guarantee you that it will make your life MUCH easier in the long run.
How to best defrost venison for cooking:
The BEST way to defrost venison is to plan ahead and let it thaw out in the fridge. For a pound of meat, this usually takes about 2 days for me. I always place a paper towel under the meat in the fridge to collect any water (or sometimes blood) that comes off the package during freezing.
If you're in more of a hurry, you can defrost venison safely by submerging it in cool/cold water. Be sure to use cool/cold water to prevent the temperature of the meat from spiking, potentially resulting in food-borne illness.
You may need to change the water ever 30 minutes or so (like when you defrost your Thanksgiving turkey) to make sure the meat and water doesn't start to climb to room temp.
I don't recommend thawing meat in the microwave. While this is technically safe to do, I have never been able to do so effectively. The edges of the meat always thaw first and they start to toughen up and cook. This isn't ideal, especially because you're working with a leaner animal that can easily toughen up if it isn't handled properly. However, if you're really in a bind, use your microwave on low power and do this as gradually as you can.