April updates from my adventure as a first time home gardener. I'm chatting seed starting & how much fun it is to see your plants come to life!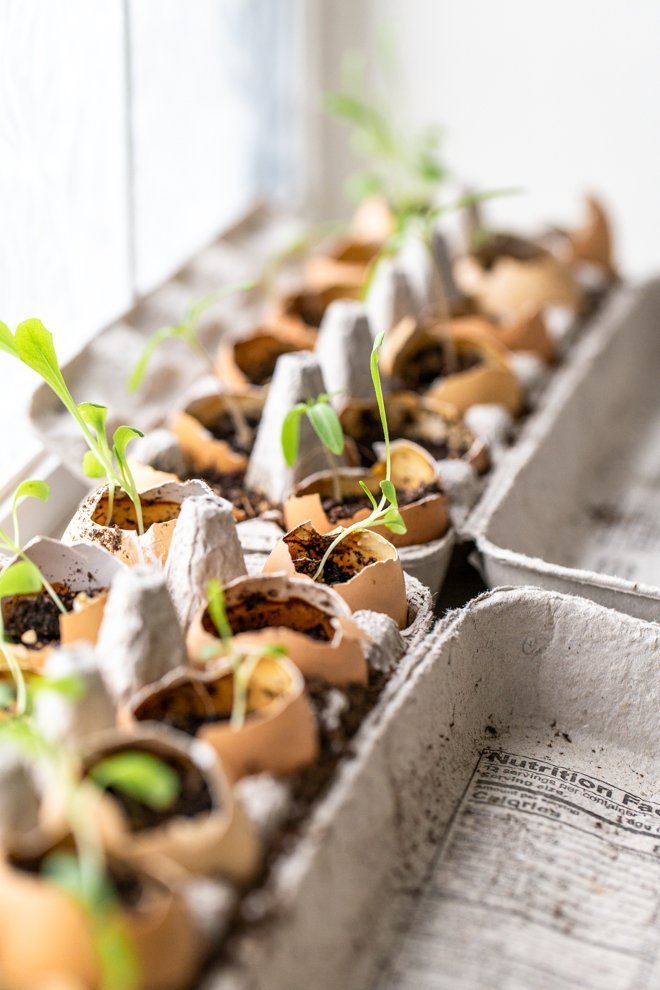 This month has been all about seed starting! OHEMGEEE it's so fun!
You might have noticed that there wasn't a March recap, and that's because I was traveling for pretty much the whole month, so there wasn't anything new to report here.
But April has been really fun. I haven't done anything too laborious, but seed starting has begun!
I mentioned in my February recap that I was collecting eggshells to plant my seeds in. It's finally time to put those to good use!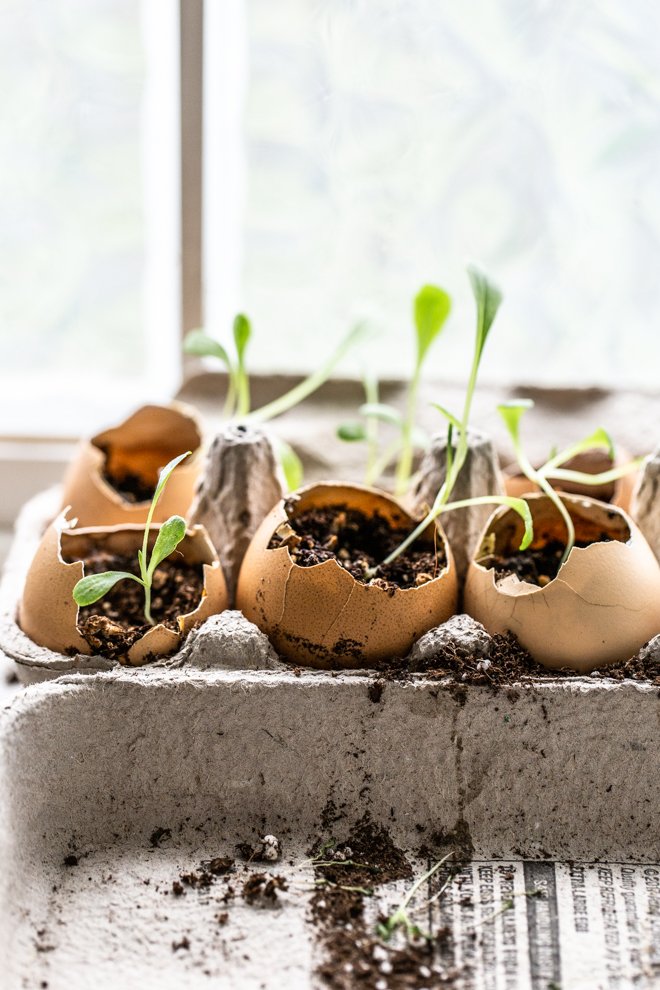 How I knew when to start my seeds
I've been using Grow Veg which is a garden planning software because I'm absolutely clueless, haha. It tells me how many plants I can plant in my raised bed (that I still need to make), when to plant, and when to start seeds. It takes into account the zone that you live in (I'm in 6) so it's nice and accurate. I've been loving it so far. It is like $30 for the year, but I figured it would help me learn the process and I'll see if I still need it next year.
What I'm growing now
This April, I started my lettuce, tomatoes, bell peppers and jalapenos.
I got some good quality, organic young plant soil, added some into my egg shells, and dropped the seeds on in! That's it!
Where I'm growing it
I placed the egg shell cartons in my bathroom window. It's next to my tub, so our dog Sadie can't get into them. More importantly, it's a really warm room with a bright, south facing window.
It frequently has moisture in the air from us showering, too. I held off on getting any grow lights or heating mats because it truly is really warm and cozy back there and I saw growth with the lettuce in just 3-4 days!
The tomatoes are starting to sprout up so let's keep our fingers crossed that the peppers keep coming along, too!
What are the next steps?
I've got the spot nailed down where we're planting the veggies, so the next step is to get digging + get some good soil in there so we can plant in May or June. Stay tuned for progress updated next month!
Any gardening tips you want to share? Let me know below, or come tell me on Instagram!