Lucky Number 7 – Our 7 Month Marriage Update on life & love.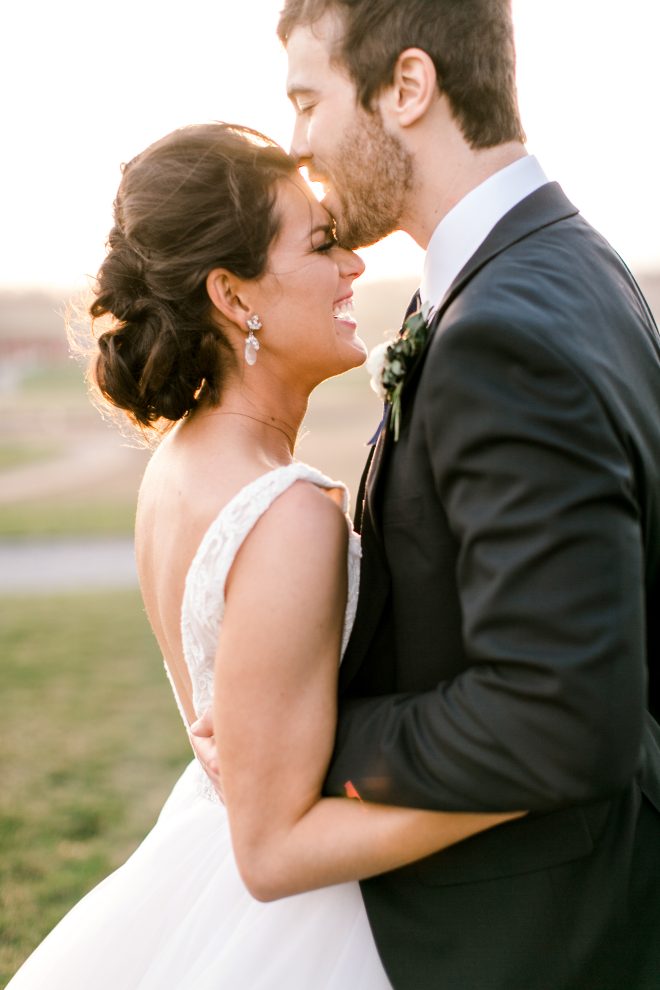 You may wonder why I'm posting an update at our 7-month mark. It's because we forgot our 6-month anniversary. Plain and simple. Yikes, man.
The other day J texted me and was like "5 months this week!!!". And I was like "huh?". He said, "oh, wait 6 months!!". Then my lightbulb clicked on and I realized – "oh! you mean we've been married for 7 months!!". I promise, we're getting it together, really.
But quite honestly, the past 7 months have been incredible. This season in life has been kind of a roller coaster, especially for me, but our marriage – man, that feels really good right now.
I'm posting this because I want to reach those of you who are embarking on an adventure with a new spouse. I don't really FEEL like I have the authority to post about marriage (I mean, I've only been doing it for 7 months) but I'll tell you that ours is something I'm proud of. It's something that we've both invested in and shown up for every day for the last 212.917 days (that's how many days Google says are in 7 months).
Someone told me recently that J and I look like we're having a lot of fun, and you know what – it's because we are gosh darnit! Sometimes, it's easier to talk about struggles than come out and say what IS working for you. And right now, what we're doing seems to be really working for our marriage. Instead of stealing the show, I'm going to let my hubby steer the rest of this.
I sent him a message the other day saying I wanted to post about what married life looks like. I asked him to think on his lunch break and get back to me. Y'ALL HE DROPPED SOME GOOD ISH! So below, you'll find some sage advice from J with little translations + follow ups from me, they'll be in italics.
Words from J & A:
J: Wrote this of as if I was writing an article, hopefully, it makes sense:
(A: who's the blogger now?)
J: Take as much time as needed and work on completing tasks with your significant other (husband/wife). Starting new projects (such as a home renovation) allows you to be independent but the thought of knowing that you can count on another human (my favorite human) to help you out the rest of your life and complete things together or achieve a goal is an amazing feeling.
A: what I think he's getting at here is that getting married means somebody has your back. So, do things together. Big things. Something I think we both struggle with is being very independent to a fault. We've worked to be teammates and it feels good to have someone you love in your corner. 
J: Make time for one another, go on random dates, try not to be selfish, allow your significant other to take a risk (even if there is money involved – like your classes). TRUST is and will always be key.
A: phew OK Dr. Phil!!! Dopping some serious stuff here. If you're anything like us, your first year of marriage could be a really full one. You may need to say no to people (even family) to carve out time for each other, or make time on weeknights to do something just the two of you. I know when we go out to dinner, the world melts away after about 15 minutes. 
Ahhh and the risk-taking. Jared encouraged me to spend a large amount of money (to us) on business coaching the month we settled on a house. Yeah…crazy right? But him believing in me that much has fueled such a fire in me. With his support, I have been able to radically shift my business and I hope to be able to contribute to our family in an even bigger way. To touch on trust, I think he knew he could count on me to hold up my end of the bargain. He knew I wouldn't make a decision that would really hurt us and he knows I'll work hard to hold up my end of a deal + my portion of contributions. 
J: I must also say that it's never good to continue an argument over a long period of time. Either work things out or agree to disagree and move on. As much as you are most likely very similar to your spouse, you are also different and you won't always agree on things. Right?!
A: riiiiight 🙂 can you tell which one of us is the more level-headed one? No, but really this is true. I don't know many people who LIKE to be in arguments, so figure out how to get through them in a timely manner. Do you need to walk out of the room for 10 minutes or go for a run? Or, sit down and calmly talk it out right away? Figure what works! 
Before we wrap up – here's my favorite piece of advice: Please & Thank You are the magic words. 
I know it sounds weird, but sometimes the last people we're polite to are our significant others. We know they'll take our crap and still love us. BUT, I notice when I ask J for things nicely, he's more than willing to do them, and when I positively reinforce behavior that I like he's more likely to do it again. He brings flowers – I tell him 10,000 times how much it means. Wanna bet he does it again?
Also, get a dog. 🙂