It will only take you a few minutes to whip up these healthy paleo pancakes!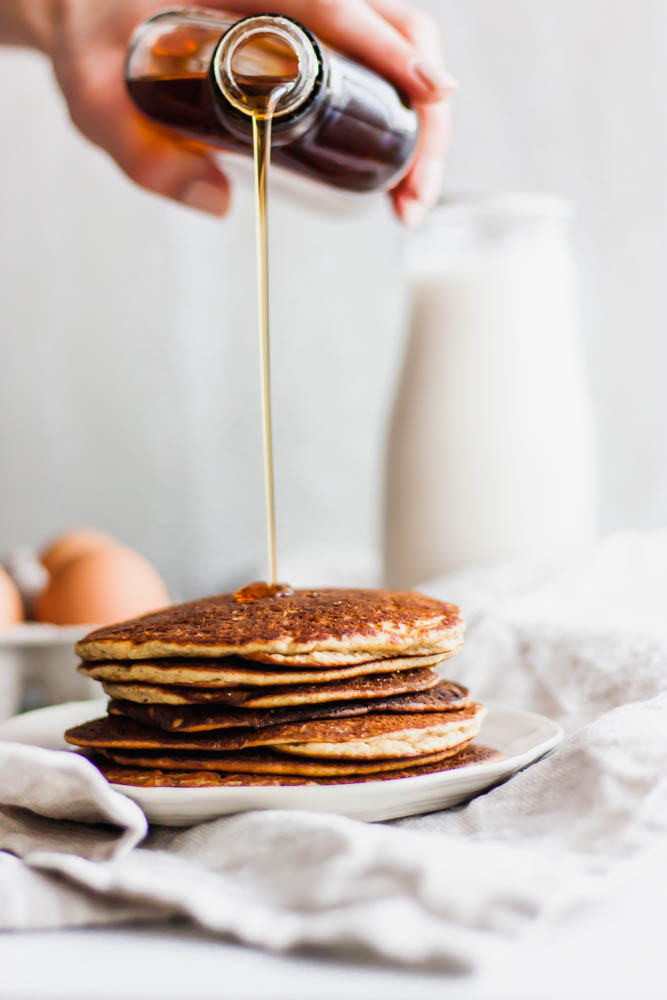 The Easiest Paleo Blender Pancakes
Pancakes are just IT, amirite?? They are hands down my favorite breakfast food. J is more of a waffle guy, and I do love them, but man oh man a good pancake is the thing for me.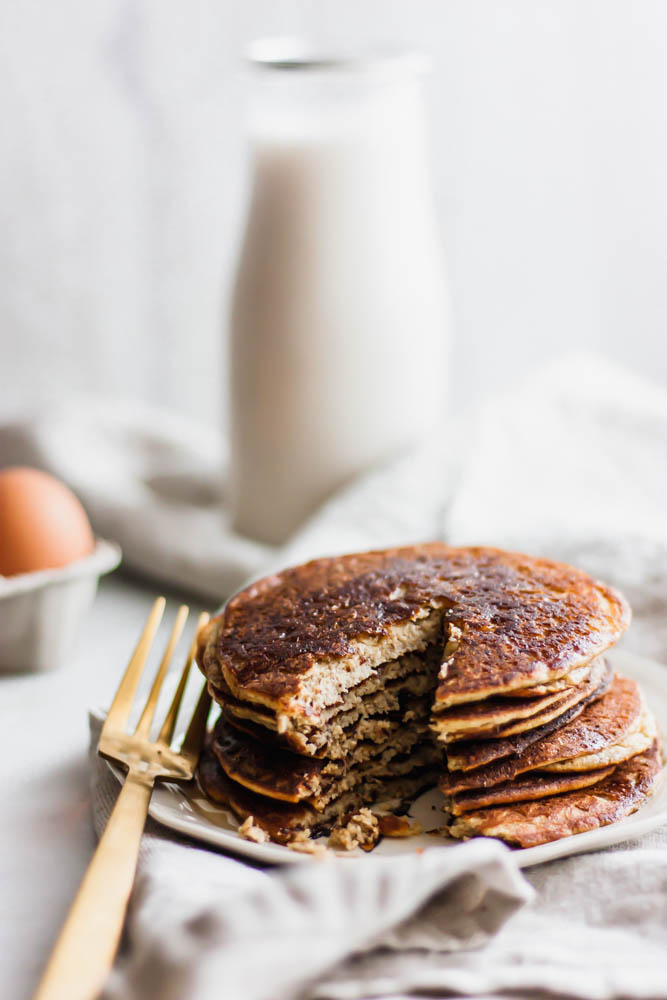 While we're doing some more basic recipes, I wanted to give you a basic, staple, healthier paleo pancake recipe for your arsenal. I'm not getting crazy with flavors or toppings here. Just plain Jane (but AMAZING) blender pancakes that will take you like 5 minutes to whip up. Scarf them all down at once, freeze 'em for later, the choices are endless, friends!
LET'S GET TO IT!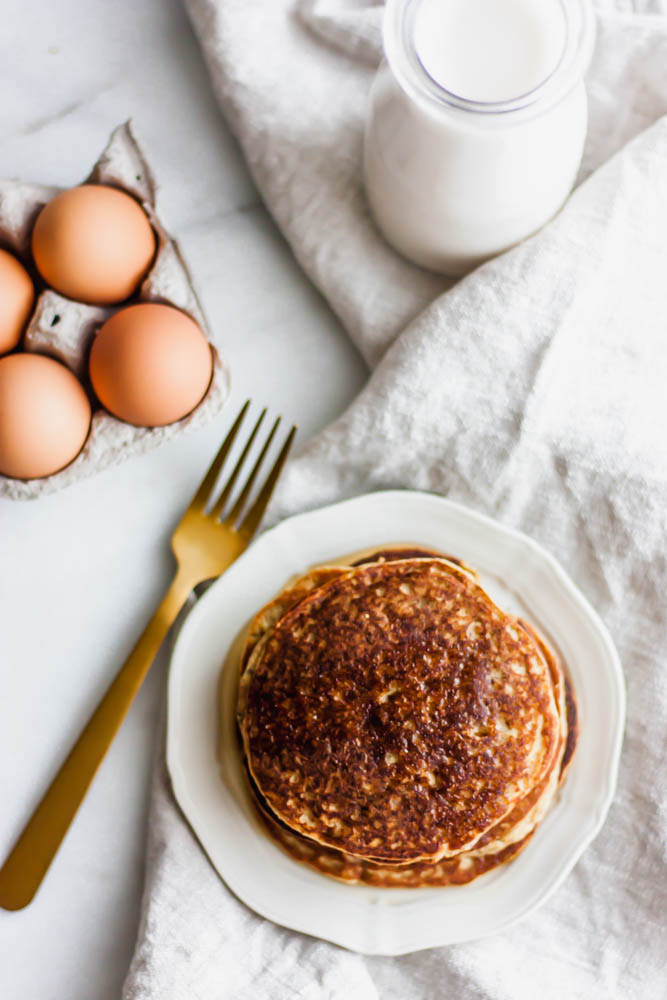 WHAT YOU'LL NEED (increments & directions below in the printout – tip get everything out before starting!):
Banana
Eggs
Coconut oil
Almond milk
Maple syrup
Almond meal
Coconut flour
Chia seeds
Cinnamon
Baking powder
Baking soda
Sea salt
Print
The Easiest Paleo Blender Pancakes
Scale
Ingredients
1

banana

2

eggs

1/4 cup

melted coconut oil

1 cup

unsweetened almond milk

1 Tablespoon

maple syrup

1/2 cup

almond meal

1/3 cup

coconut flour

1 Tablespoon

chia seeds

1/4 teaspoon

cinnamon

1 teaspoon

baking powder

1/4 teaspoon

baking soda

1

pinch sea salt
Instructions
Heat a griddle over medium heat.
In a blender combine all of the ingredients and liquify. This will be a thick batter, but it results in a fluffier pancake.
When the griddle is sizzling, pour out about 1/4 cup of batter to make each pancake. You may need to spread the batter out a bit with a spoon or spatula to ensure that it cooks all of the way thought.
When there are bubbles all throughout the pancake and the edges appear dry, flip.
Serve with your choice of toppings: maple syrup, nut butter, your choice of yogurt, etc.
Once cool, these freeze well and can be reheated in a damp towel in the microwave on high for 1 minute.
xoxx,
Miss AK
Instagram – https://www.instagram.com/miss.allieskitchen/
Facebook – https://www.facebook.com/missallieskitchen/
Pinterest – https://www.pinterest.com/miss_ak/
Twitter – https://twitter.com/missallieskitch