An updated spin on a classic – this Paleo Glazed Orange & Honey Ham is the perfect dish to add to your rotation to impress guests…or yourself.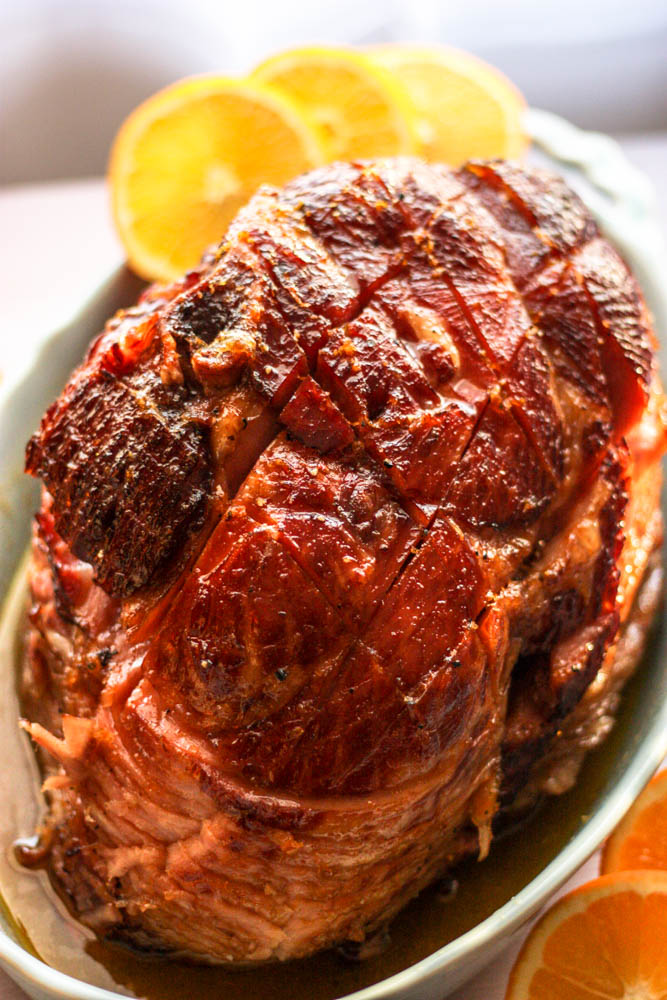 I made this Paleo Glazed Orange & Honey Ham a few weeks ago at the Christmas party J and I hosted for our friends. Ahhhheeeeem – we sat like 22 people for dinner in our little apartment. I think we were both were proud of us.
J and I both love to entertain. We both grew up in families where there could never be enough food, and another face at the table was always welcome during parties, and we plan to continue that trend in our home. We miiiight take that never enough food to the next level from time to time, but that's OK. We're working on quality control.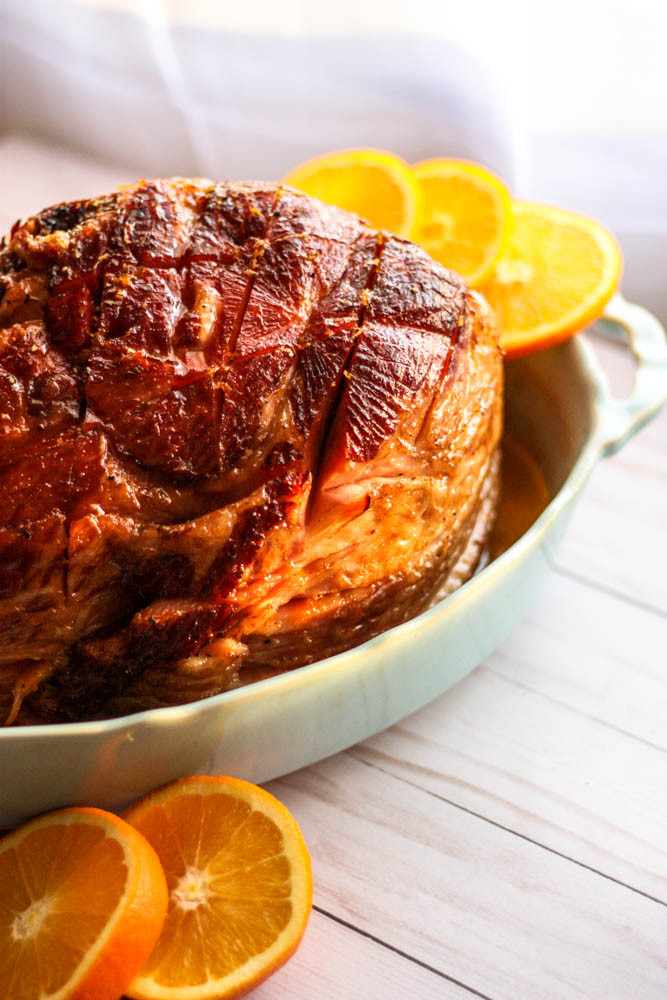 While finishing the glaze on this ham, my friend popped into the kitchen and laughed when he saw me running around the kitchen. "You're going to be that grandmother that quite literally never leaves the kitchen, aren't you?" he said. I don't think I've ever been paid a bigger compliment, honestly.
Anyway, about the ham, less about me. It's a bold flavor, kissed with orange and honey all throughout the dish. I used raw honey, maple syrup, and ghee, making the dish paleo and perfect for dairy-free guests. Opt for the best quality ham (less preservatives the better) you can get and you're in business. Okie doke…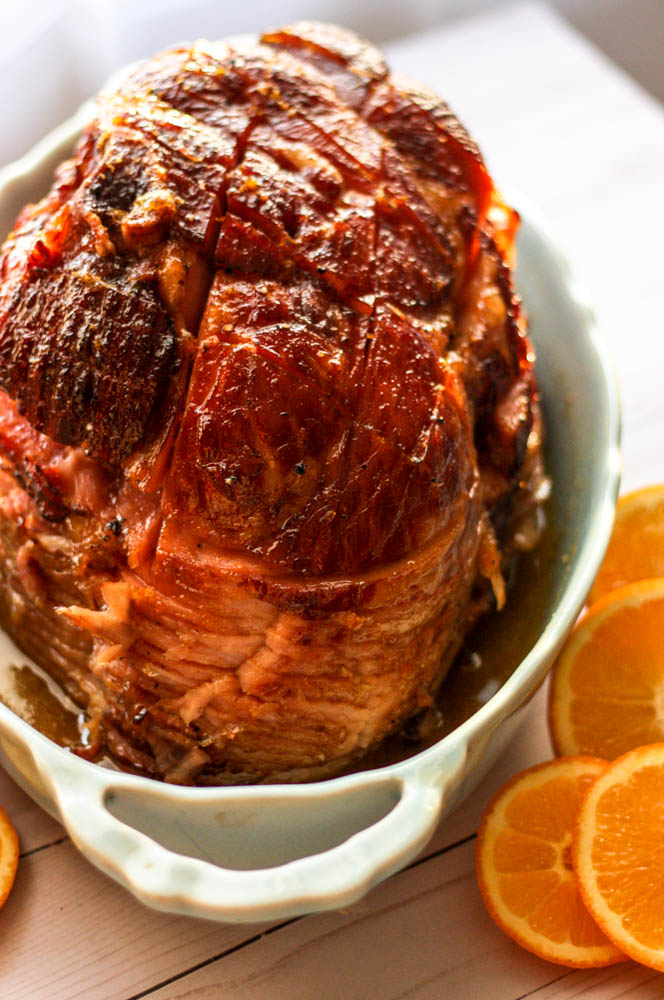 Got leftover ham? Make these delicious ham sliders that will feed a lunch crowd!
WHAT YOU'LL NEED (increments below in the printout):
Bone-in, spiral sliced, fully cooked ham
Honey
Maple syrup
Orange
Ghee (or butter if you'd like and aren't dairy-free)
Ground cloves
Paprika
Cayenne (optional)
WHAT YOU'LL DO:
Preheat the oven to 300 degrees.
Place the ham into a roasting pan and into the oven for an hour.
After about 45 minutes, add the honey, maple syrup, ghee, orange zest, orange juice, cloves, paprika, and cayenne in a medium saucepan and heat on medium-low. Allow this to come to a slow boil and reduce the heat to low.
After an hour in the oven, begin brushing the ham with the glaze every 5-10 minutes until no glaze remains, for about a half hour. Let this sit for about 5 minutes before serving.
xoxx,
Miss AK
Instagram – https://www.instagram.com/miss.allieskitchen/
Facebook – https://www.facebook.com/missallieskitchen/
Pinterest – https://www.pinterest.com/miss_ak/
Twitter – https://twitter.com/missallieskitch
Print