If we're talking winner-winner chicken dinner – these Chicken thigh recipes are the jackpot!
If we're talking chicken for dinner, in our house we prefer thighs over breast. Preferably, bone-in and skin-on. Below you'll find a few of our favorite chicken thigh recipes that are the perfect addition to you mealtime rotation!
About 5 years ago, my husband Jared and I ate a LOT of chicken breast. Almost every single day for lunch we had baked chicken breast with veggies and sweet potato. Sure, it was healthy but it was honestly pretty darn boring!
We were on a pretty tight budget saving for a house so I started buying packs of chicken thighs because they were cheaper. And I came up with this roasted chicken thigh recipe. Our love for chicken thighs began right then and there. I published the recipe not long after and remains one of the most popular on my blog today!
Whether you're a chicken thigh lover looking to spice up your routine OR you want to learn how to cook really juicy chicken thighs with crispy skin… you'll find something here!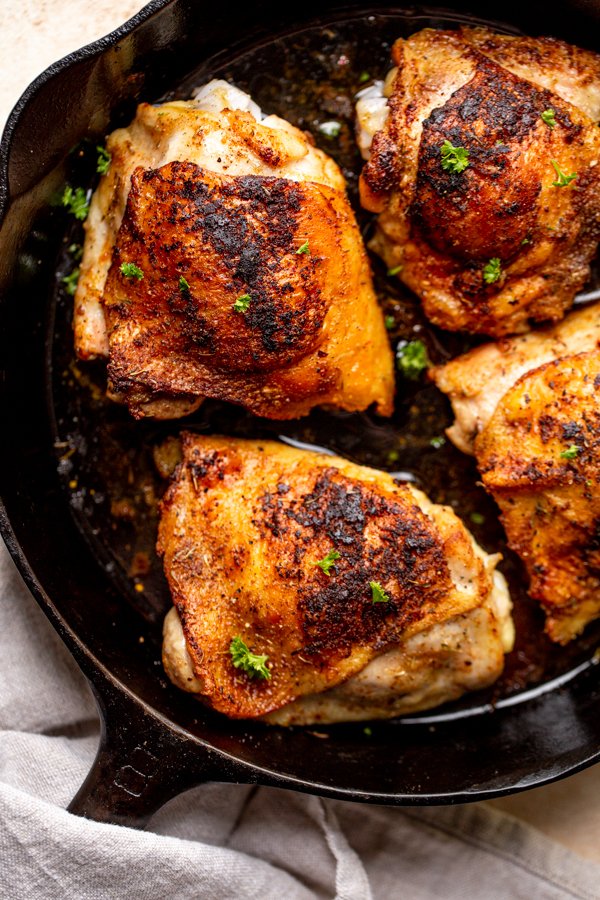 Chicken thighs are seared in a pan before being roasted in the oven. Ultra crispy skin!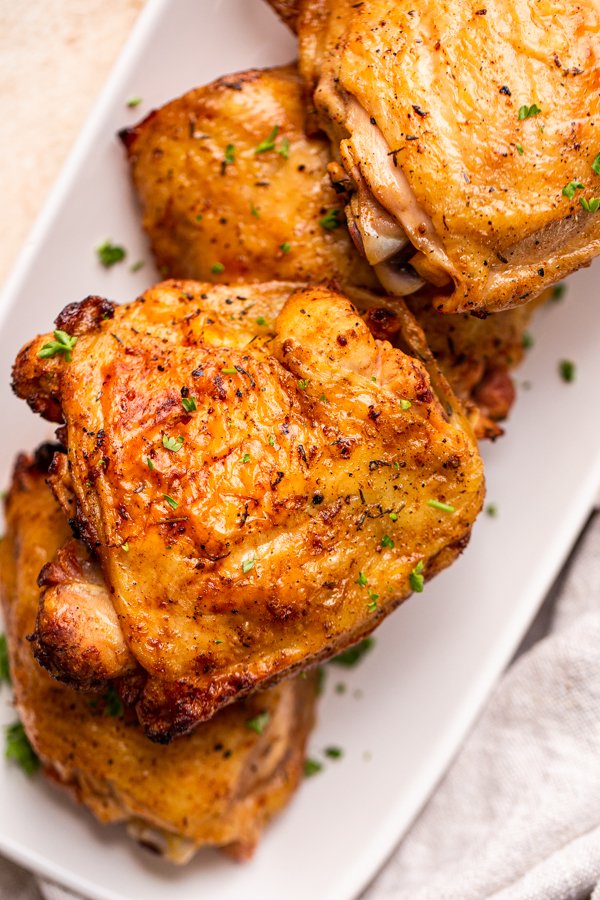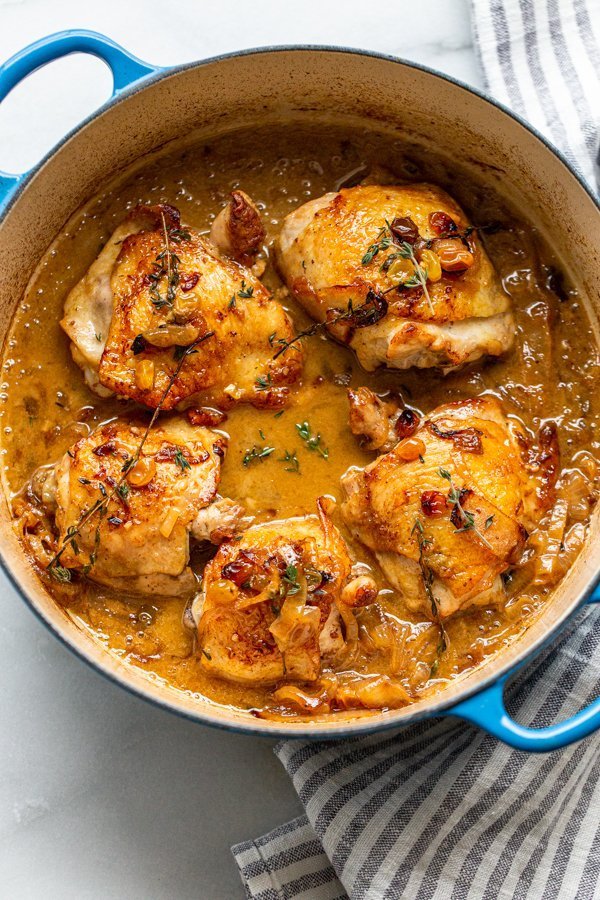 Braised Apple Cider Chicken Thighs
This cozy recipe is completed with an apple cider glaze/sauce with caramelized onions, golden raisins, and thyme. Seriously, it's divine!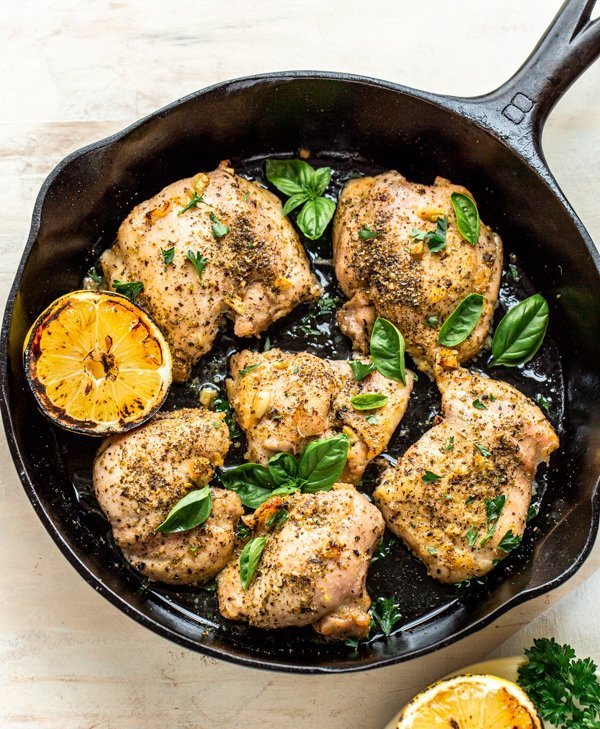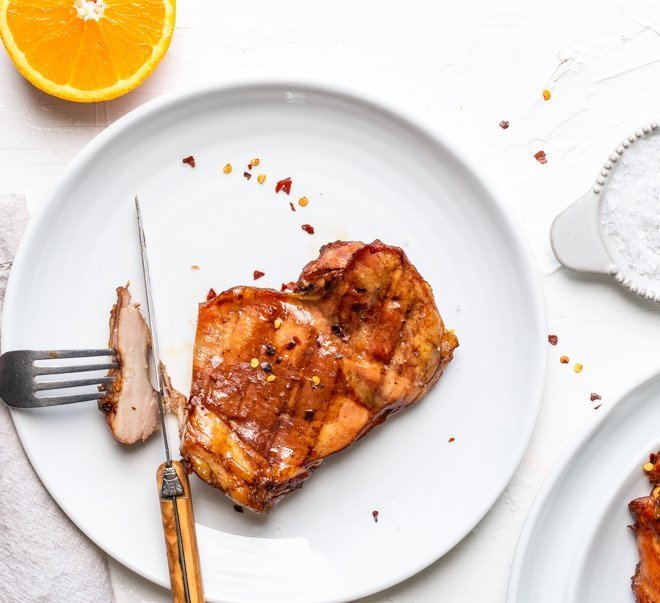 Smoked chicken thighs in only two hours?! Yes, that's right and they are oh so delicious with a smoke kissed exterior and juicy center.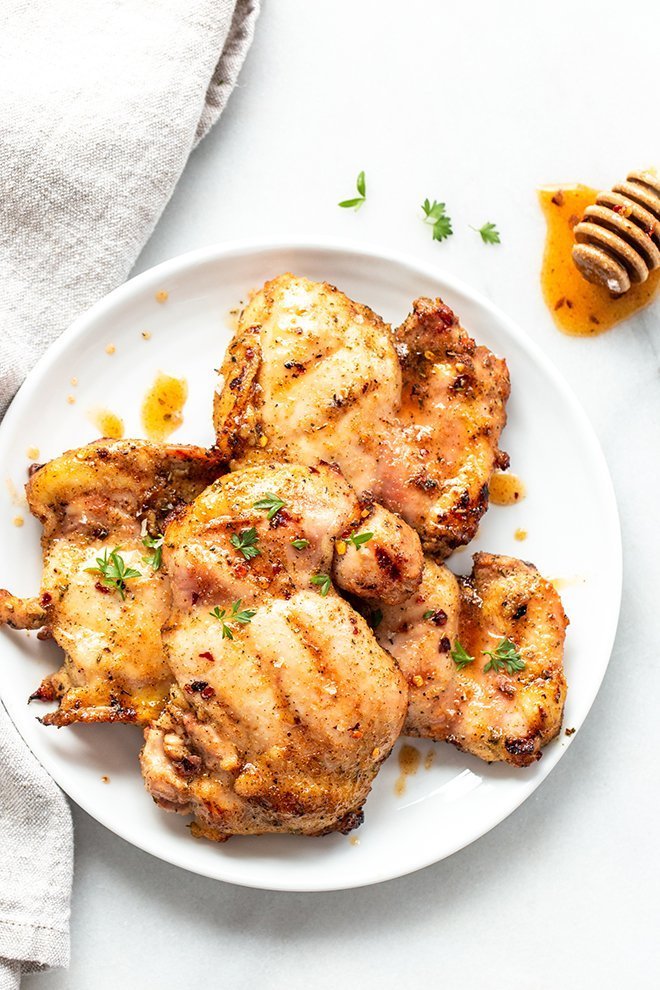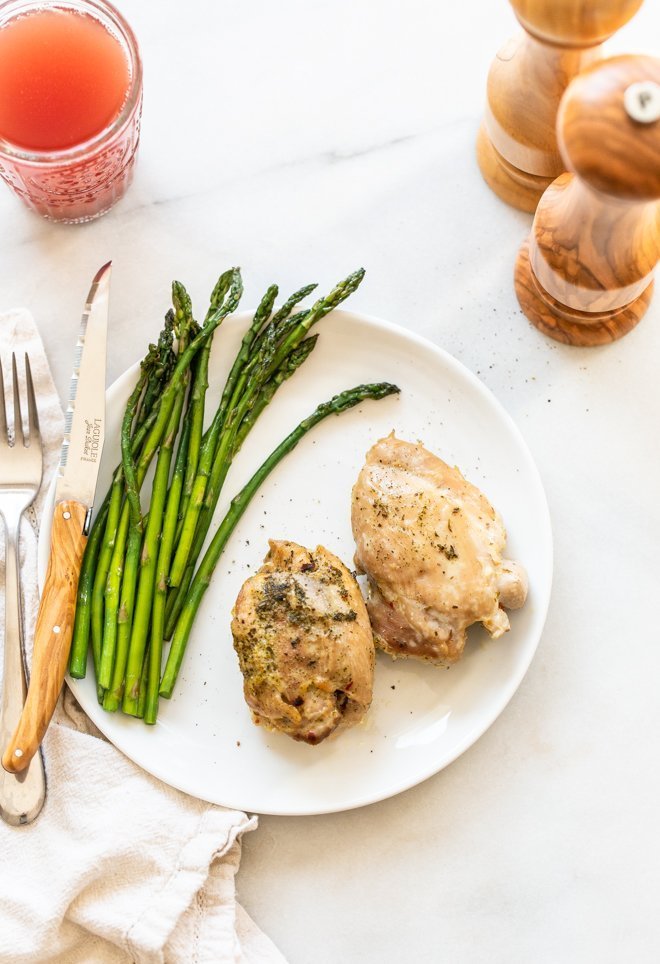 Using the Instant Pot for this recipe means you can sear it, set it, and forget it! And the result is perfect, juicy thighs.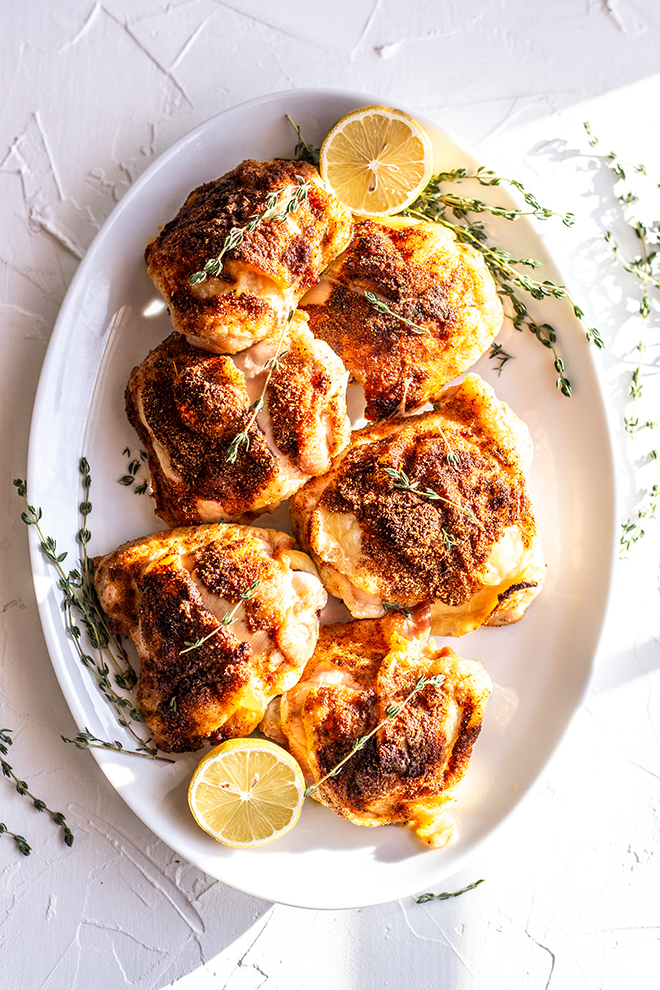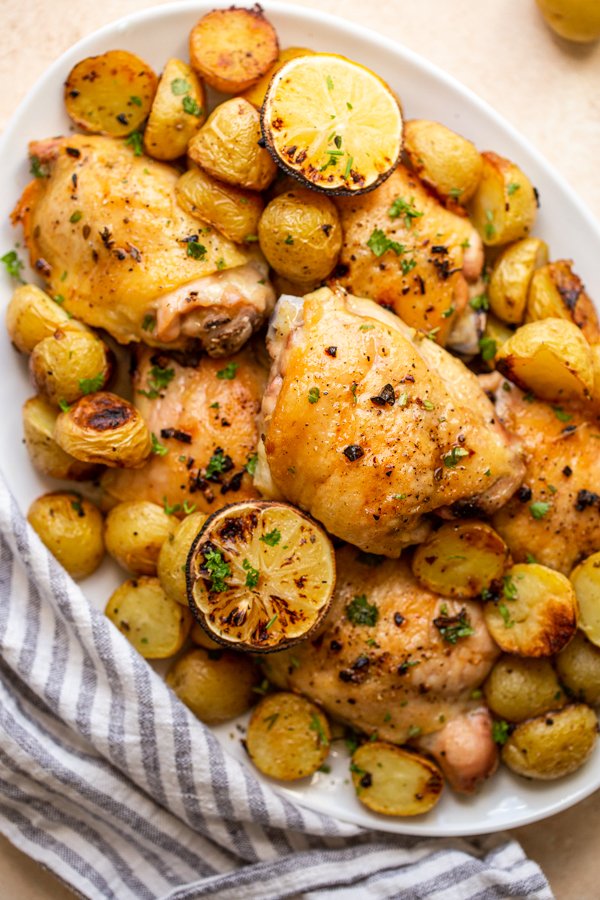 Let's Be Friends
Sign up to get the latest and be the first to know about recipes.