Here's what to make if you have an abundance of deer meat (or elk, antelope, moose) in your freezer. You'll love these venison recipes!
Ah, ground venison recipes. If there's one thing every hunter has after a harvest its ground venison, or "deer hamburger" as my husband would say. I'm curious, do you call ground meat "ground (whatever meat it is)" or "hamburger"? Anyway.
So, you have a bunch of ground deer meat (or elk, antelope, moose) on hand. And I'm here to give you some inspiration for what to do with it! The same old recipes your grandmother made can feel tired and dowdy and I know I even need to check this list to refresh my meal rotation. This a list of my tried and true (and healthy) ground venison recipe resources!
But what about the gamey taste?
The thing I want you to know is that if you follow any of these recipes, you won't have any of that "gamey" flavor some people complain about. Yes, venison tastes differently than beef. And especially if the meat your eating is from a large, trophy buck in rut, the meat will have a stronger flavor if you're used to commerically purchased meats. But, if you prepare venison correctly it is delicous.
The thing to do with venison is to prepare it properly. That means proper seasoning, adding some sort of acidic component AND if you're making a burger, don't cook it so that resembles a hockey puck. Stick to the recipes and you'll learn a few tips and tricks that will have you clearing out that freezer in NO time!
Want more recipe ideas, tips and tricks? Go grab a copy of my cookbook Venison Every Day! There are SO many recipes that use ground venison, like sausage gravy, Asian chop salad, and pasta fagioli.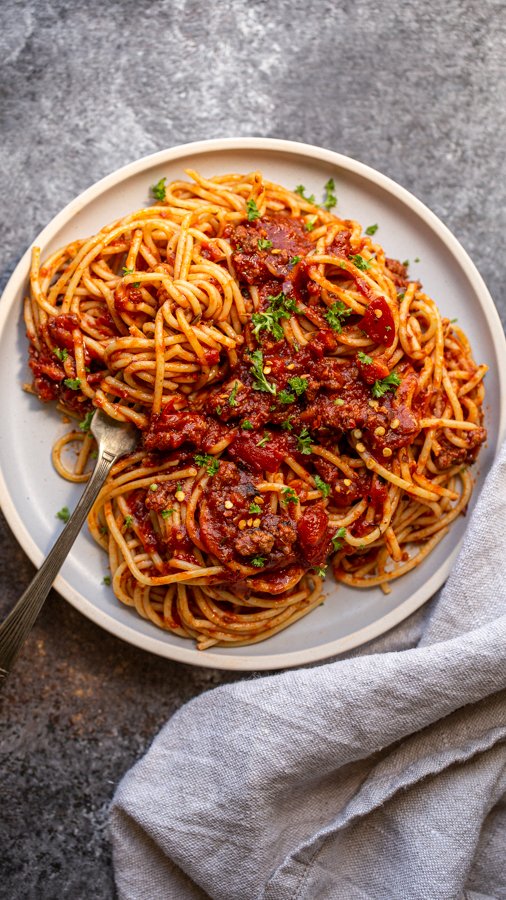 This is a classic, easy to pull together meat sauce that's perfect for pasta night. Make a double batch and freeze half!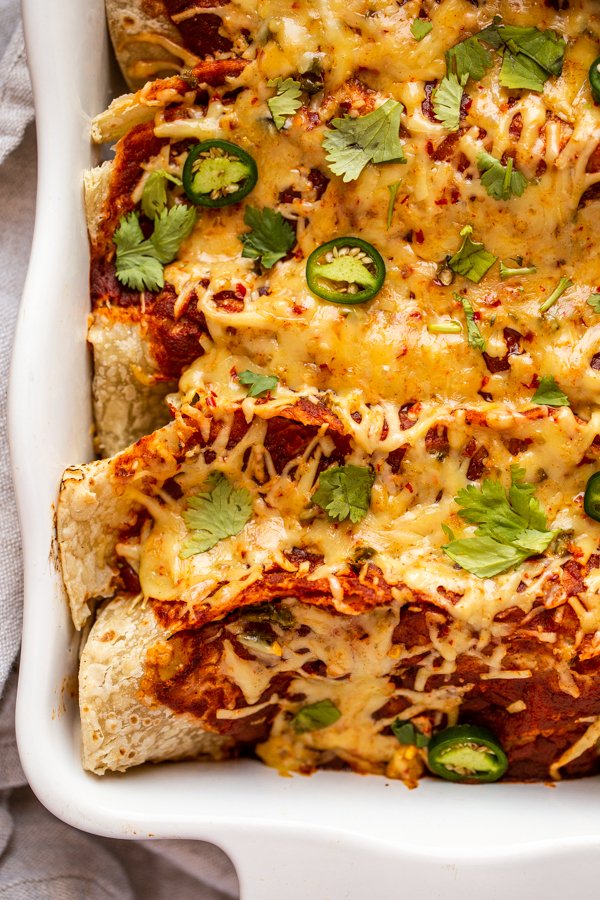 My FAVORITE for Mexican night! Make some guac and get out your favorite toppings. Another one that freezes well, see post for directions.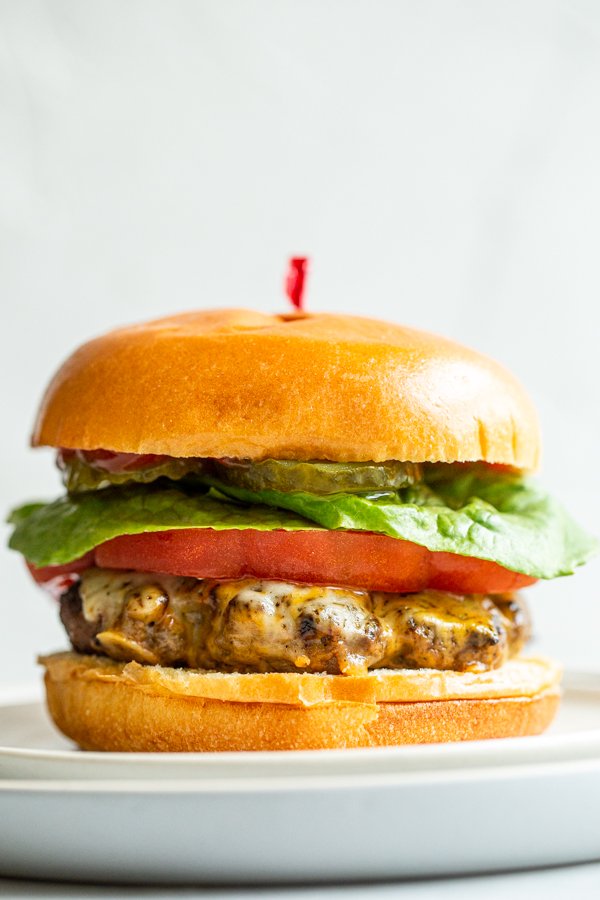 Exactly as the post reads. Perfect, juicy burgers! I've got a method and a secret ingredient!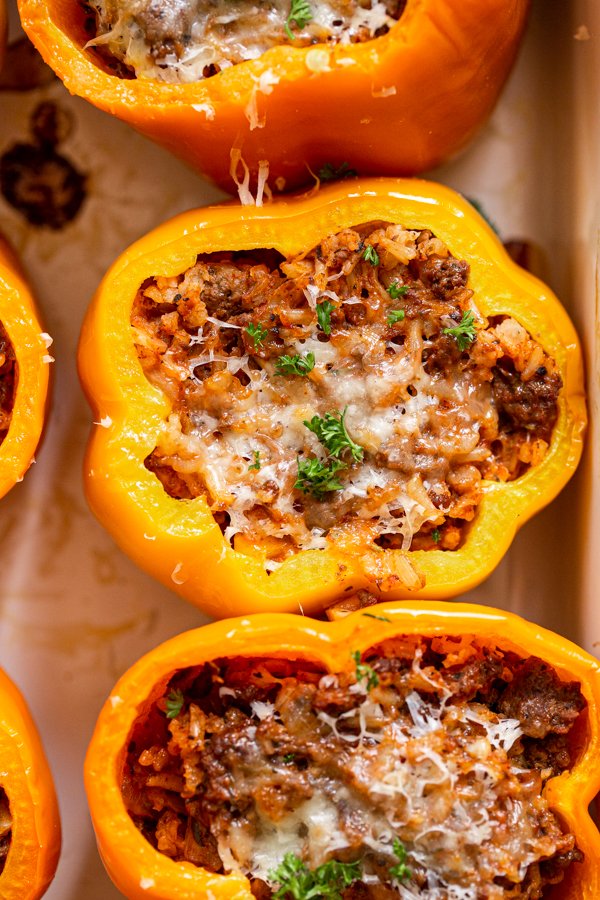 Classic, Italian style stuffed peppers. Comfort food to the MAX.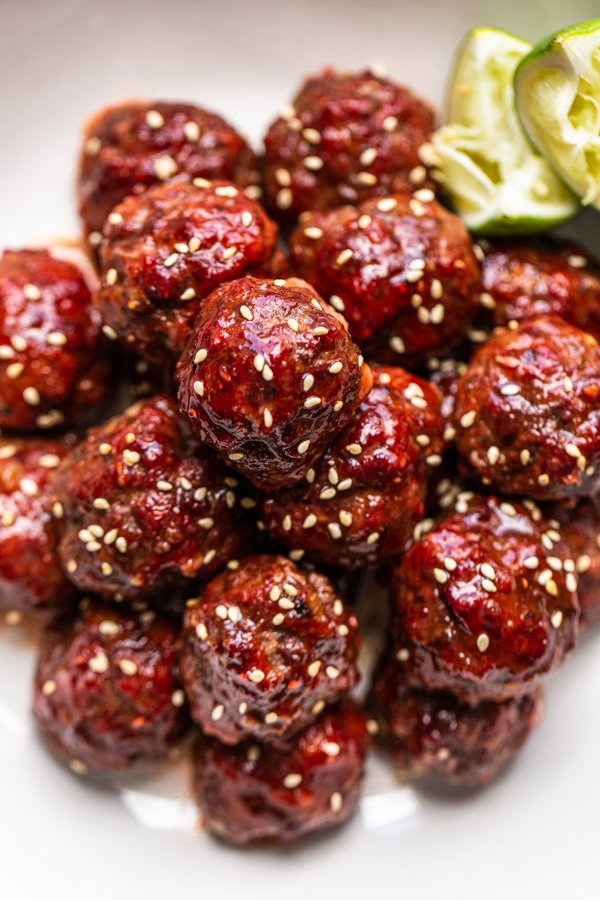 Smoked Venison Meatballs
Smokey, juicy meatballs covered in a sweet and spicy sauce. Great as an appetizer or main!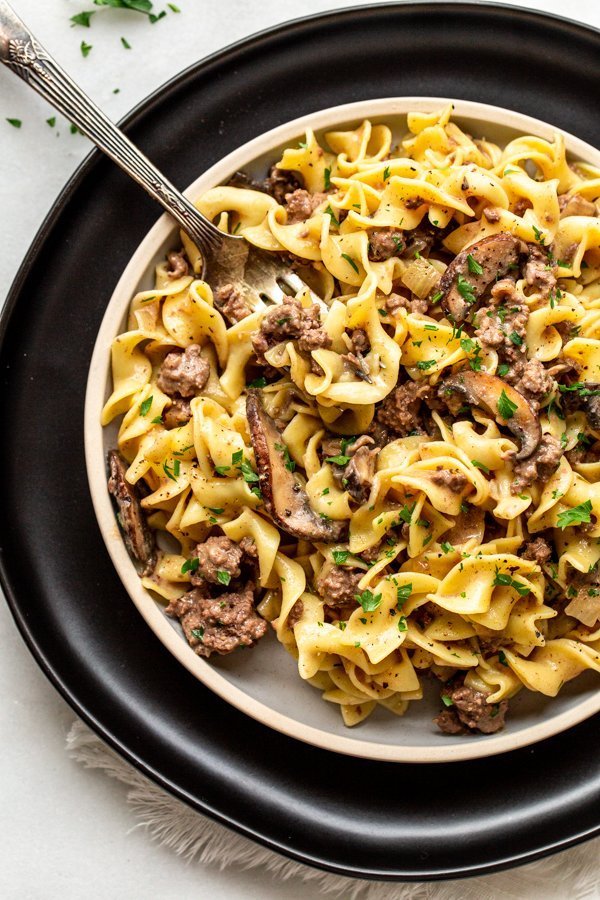 Healthier Venison Stroganoff
A lightened up version of a classic, hearty meal. A fan favorite right here!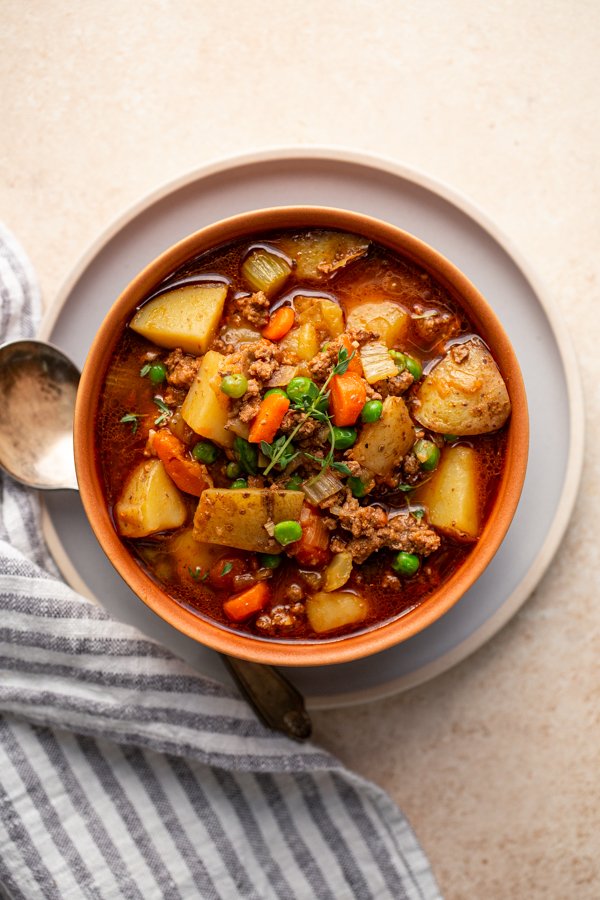 All of the makings of Shepherd's Pie…in soup form!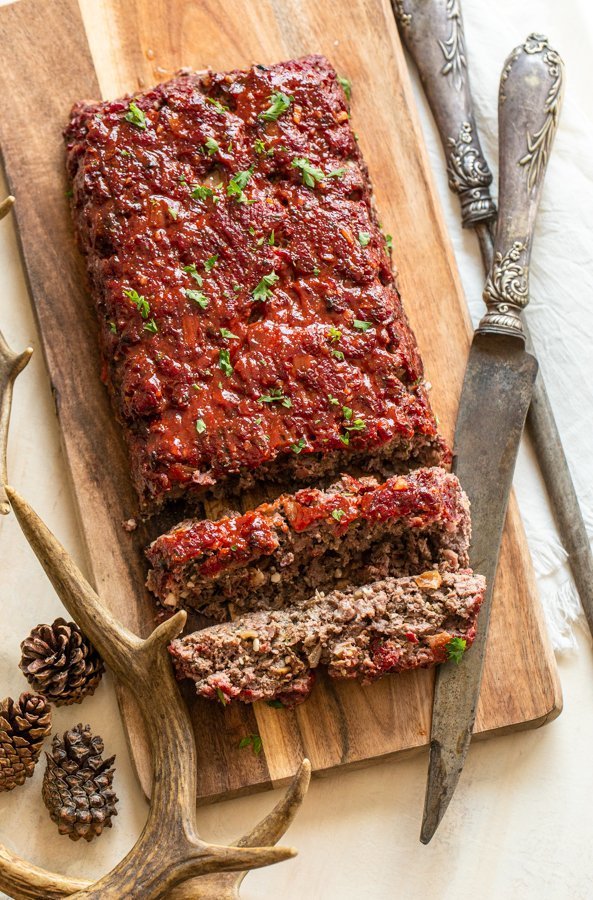 Smokey Venison Meatloaf
Classic meatloaf made with venison and kissed with smoke.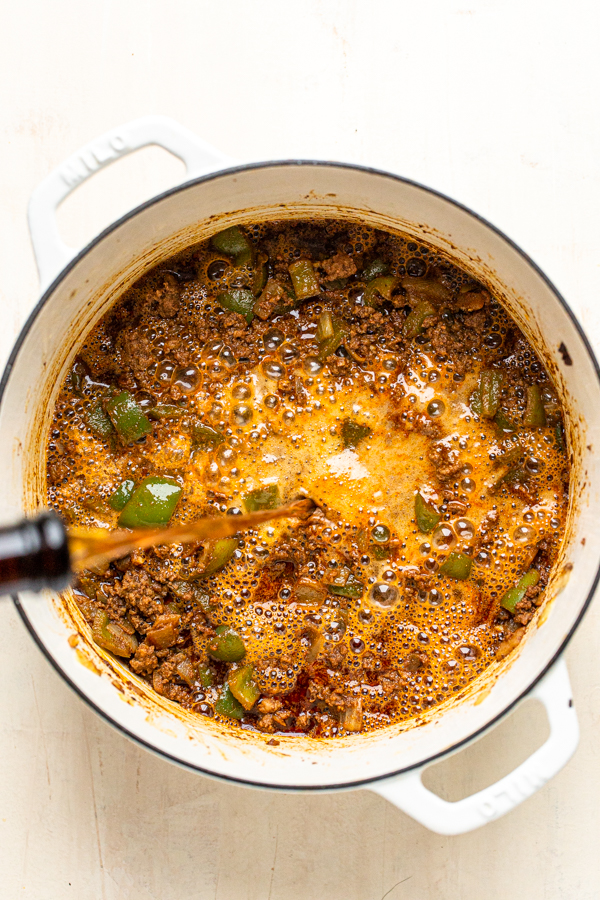 Beer Chili
Beer makes the perfect partner for venison in this balanced and flavorful chili. Take it up a notch!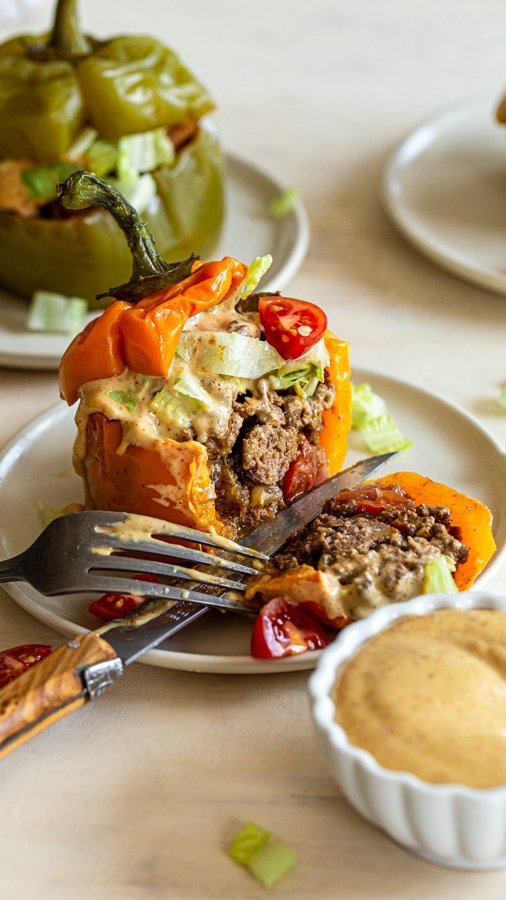 Taco Style Stuffed Peppers
A twist on traditional stuffed peppers. Taco flavors!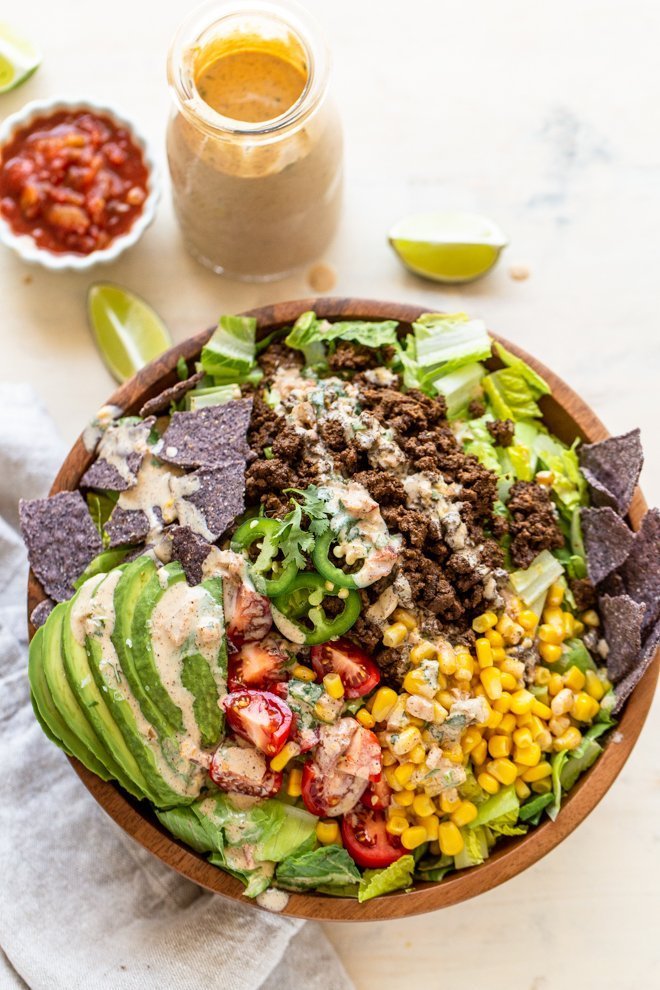 Elk Taco Salad (can be made with deer)
Throw all of your favorite taco toppings onto lettuce for a healthy but NOT boring meal with wild game!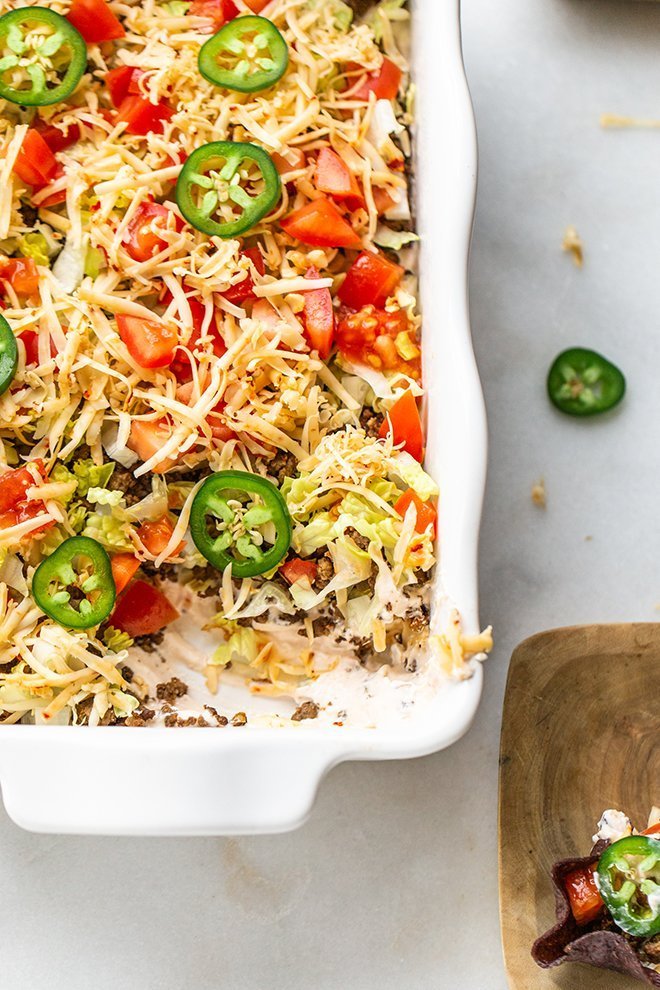 No one will even know this one is deer meat!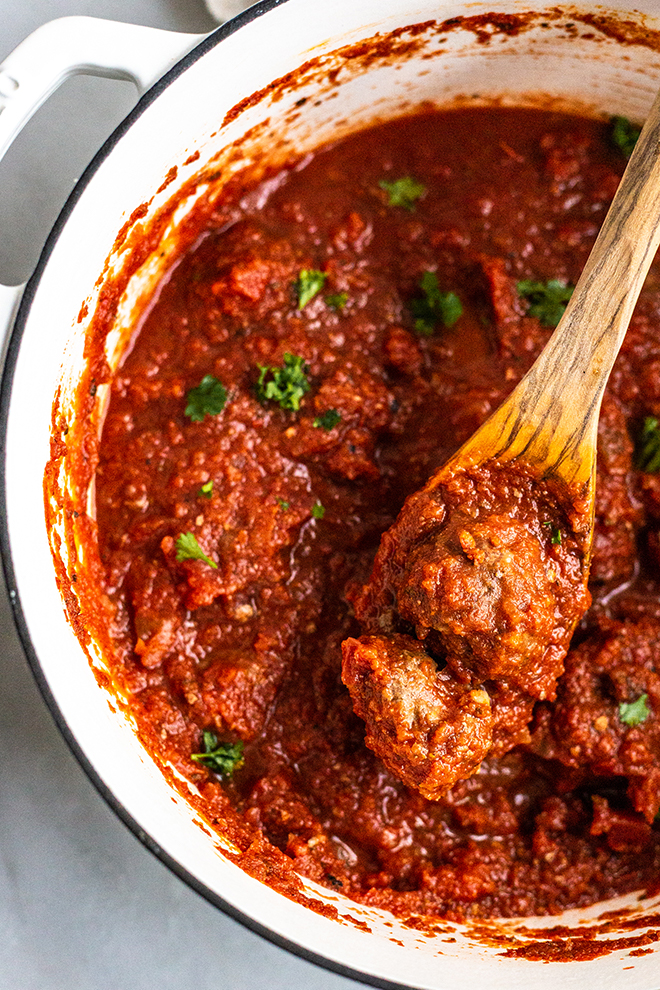 My tried and true meatball recipe. I always like to have a batch in the freezer!
Let's Be Friends
Sign up to get the latest and be the first to know about recipes.