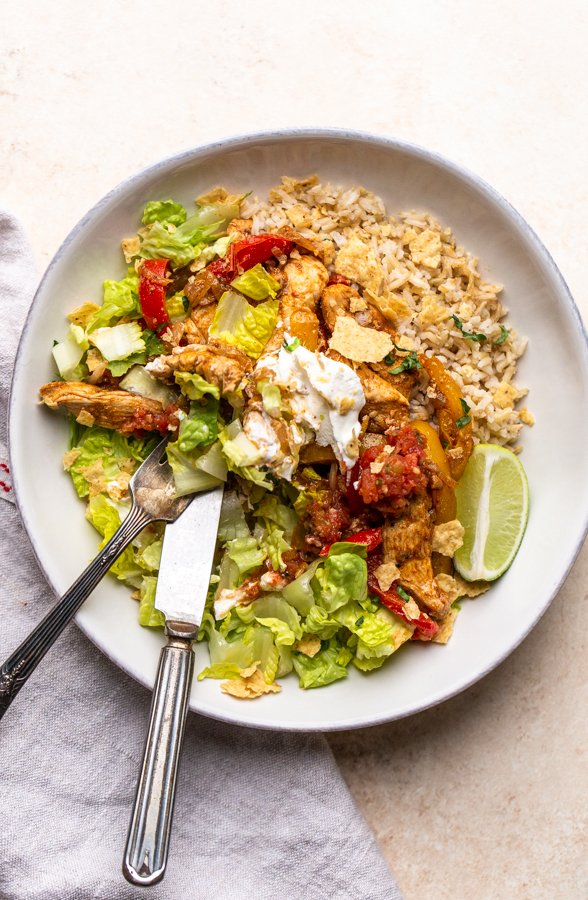 These are the best dinners, breakfasts, snacks, and desserts that are freezer friendly that I prepped before our first baby was born!
One of the biggest things that I noticed while learning about bringing home a newborn was how many people talked about the struggle to make time to eat, but also the struggle of being really hungry. I knew I needed to do some sort of pre-baby meal prep if I was going to have a chance at successfully feeding myself during a really new chapter of our lives.
Obviously, I love food and I love to eat. I'm a food blogger! But, I struggle just as much as the next girl on some nights to get dinner on the table or to get a healthy breakfast in my system before the day begins. My husband, Jared, and I share most of the household duties but seeing that he often works well past 6 pm and I often have food from a day of shooting or recipe testing, I do most of the cooking.
I knew the key to pre-baby meal prepping for me was going to be homemade, healthy meals + snacks that were easily frozen and reheated.
I actually found meal prepping freezer meals to be really easy. What I mainly did was make double batches of some of our favorite dishes. When I would make that favorite dish for dinner, I would divide the recipe in half. half would get eaten right away and half would be frozen. That way, I wasn't spending a day or two slaving in the kitchen in the heat of July.
I'd say I started doing this about 1-1.5 months before my due date, so again, nothing felt rushed and I didn't have to really give this much "extra" time.
So, let's get to it! I made dinners, breakfasts, snacks and some cookies to make sure we had plenty of meals on hand. I'll also tell you about some of our favorite things that I stocked up on the week before my due date to have on hand in the freezer.
Dinners
I wanted to have about 2-3 pre-made frozen meals per week. Jared does cook, but he only gets about a week for paternity leave and often works later at night. With limited takeout options, it feels good to have homemade meals we love to fall back on!
Enchiladas (recipe coming this fall!)
Breakfasts
I'm not a huge breakfast person, but I know the importance of starting the day off with enough calories. I only like eggs when they're cooked fresh or hard boiled (so pre-made egg bakes aren't really my jam) but below are a few things I have on hand. Usually, if I have a sweeter breakfast, I'll follow that up with some hardboiled eggs or a meat stick for my mid-morning snack.
Snacks/Desserts
I have a few fun snacks/desserts in the freezer that I'm excited to nosh on. I always like to have cookie dough in the freezer for guests. It's nice to be able to throw cookies in the oven and have a few fresh baked ones on the counter.
The Best Salted Chocolate Chip Cookies by Restoring Radiance (I make the dough, scoop, and then freeze the balls) – just check the recipe for specifics!
Pre-Made Goods I Have on Hand
I have a few store-bought things on hand for laid back nights. Some of them aren't the healthiest, but for us, that's OK! We're all about balance in this house. We've also got:
Frozen pizza (from ALDI – we froze the take and bake one from the deli section)
Frozen BBQ chicken flatbread (from ALDI)
Pizza dough, bought fresh and frozen (from ALDI)
Jarred pasta sauce, pasta, and chickpea pasta
Potstickers
A few bags of frozen veggies + riced cauliflower
Organic Italian Chicken Sausage (from ALDI)