Are you interested in game meat but unsure of the differences between venison and deer? If so, you are not alone. In fact, this can be quite confusing for many people since they often use them interchangeably. The truth is that while deer and venison are used interchangeably, there are some key distinctions to understand before cooking and preparing your meal. Let's take an in-depth look at the differences between these terms to help home cooks make informed decisions about what goes on their plate.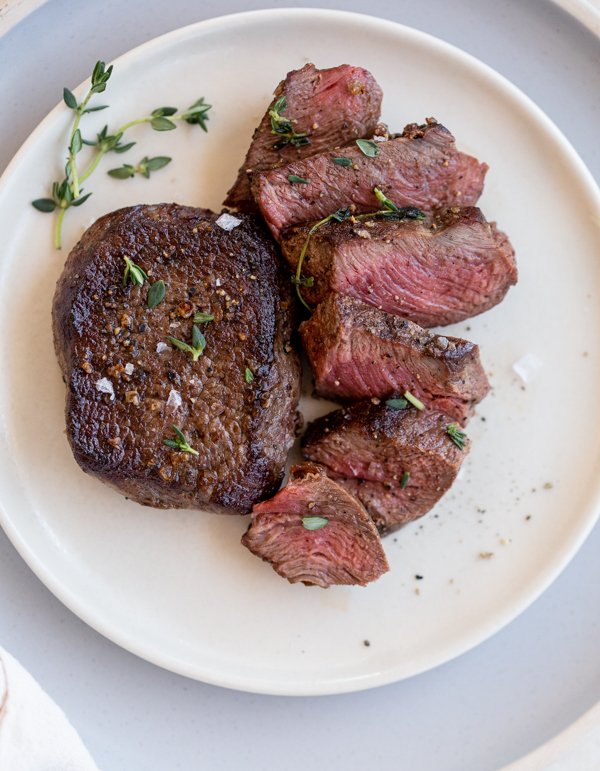 What is Venison and Where Does it Come From?
Venison is a type of meat that comes from deer. It's a lean, protein-rich meat that has been enjoyed for centuries by hunters and food enthusiasts alike. Our family relies on venison for one of our primary food sources and my husband is an avid hunter. I sometimes refer to myself as an accidental hunter's wife because about 10 years ago I found myself with TONS of venison in the freezer. Now I have a bestselling all-venison cookbook, Venison Every Day.
Venison is oftentimes considered a delicacy because it's not something that you can find just anywhere. Instead, it's a meat that is hunted for in the wild, making it all the more special. Venison has a rich flavor that can vary depending on the diet of the deer and the way it was dressed and cooked. Venison has been used in cuisines all around the world, from traditional European dishes to American barbecue. If you're looking for a new and exciting type of meat to try, venison might be just what you need!
Understanding the Differences Between Venison and Deer Meat
Have you ever wondered what the difference is between venison and deer meat? And why venison and deer meat are sometimes used interchangeably while other times they are not? Though similar in many ways, there are some key differences to be aware of when cooking and preparing these meats.
Venison typically refers to game meat that is sourced from white-tailed deer, reindeer, caribou, elk, moose, antelope, and other non-native animals such as red deer (most commonly found in Europe), roe deer. It tends to have a richer and more intense flavor due to the animal's natural diet and the way it was hunted.
On the other hand, deer meat usually comes from deer, sometimes it is hunted and sometimes farmed or pasture raised deer which results in a cleaner and milder in taste. While they are both part of the family cervidae, venison is the overarching term that describes meat from the family cervidae and deer meat specifically comes from deer.
Venison has a distinct taste and texture, giving it a unique flavor profile that many find appealing. Additionally, venison is lower in fat and calories than traditional meats like beef and pork, making it a healthier option. So next time you're at the store or hunting for your own meat, keep in mind the differences and benefits of both venison and deer meat.
When I post a recipe for venison, you can assume you can use elk, moose, antelope and deer varieties.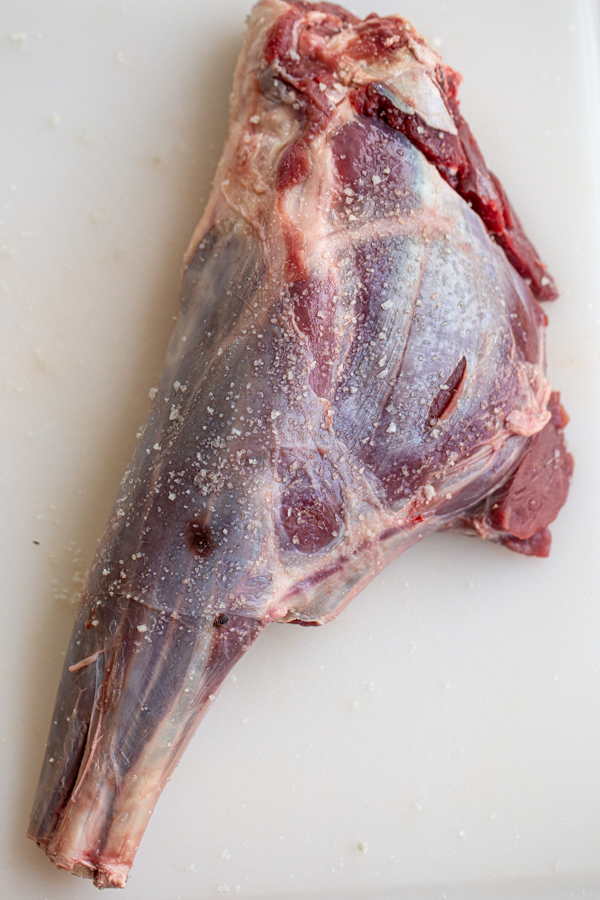 Popular Game Animals And Types of Venison
For hunters and food enthusiasts alike, venison is a highly sought-after delicacy. The meat's distinct flavor and leanness make it a versatile ingredient, and, with its growing popularity, there are numerous types of venison to choose from. From fallow deer to elk and moose, each animal has its unique flavor profile. Fallow deer, for example, is known for its tender meat, while moose's more robust flavor makes it ideal for stews and slow-cooking. Whether you opt for a classic venison roast or experiment with new recipes, there's never been a better time to explore the delicious world of game meat.
Nutritional Value of Venison Compared to Other Meats
When it comes to meat, many people tend to lean towards beef, chicken or pork. However, there's another type of meat that's not as commonly eaten but is just as delicious: venison. In addition to being flavorful, venison also has some surprising health benefits.
Compared to beef, venison is a leaner meat which means it has a low-fat content. This also means that it's lower in calories, making it a great option for those looking to lose weight. Additionally, venison is a lean protein, a rich source of b vitamins, zinc and other nutrients, plus it is packed with protein which helps keep you full and energized throughout the day. Whether you're a seasoned hunter or looking to switch up your meat routine, consider adding venison to your diet for its nutritional benefits and unique taste.
Ways to Prepare and Cook Venison | Without it Tasting Gamey
When it comes to cooking venison, there are so many delicious options that go beyond the classic steak or burger on the grill. One tasty way to enjoy this flavorful meat is by making My Award Winning Venison Chili. Pair it with some homemade cornbread or serve it over a bowl of rice for a hearty meal. If you're in the mood for something a bit lighter, try creating a The Ultimate Venison Steak Salad with fresh greens and a vinaigrette dressing.
And for those chilly nights, use up that stew meat and whip up a warm bowl of Venison Stew, it is the perfect dinner option to warm you up from the inside out. If you're lucky enough to have some Venison sausages on hand, you have to try my Smoked Sausage and Potato Skillet Bake.
Of course, you know I am always saving all of my bones and scraps to make my Homemade Bone Broth that is not only is it majorly good for you and respectful to the animal you've harvested, but it saves you time and money, too. So whether you're a seasoned venison eater or just trying it out for the first time, there's no shortage of ways to enjoy this delicious meat.
The Benefits of Eating Venison for Your Health
For anyone looking to maintain a balanced, healthy diet, incorporating lean meats like venison is a great choice. Not only is venison a delicious meal alternative, it is also heart healthy and protein packed. It has been proven that this meat is low in fat and has fewer calories compared to beef, making it a fantastic option for those who want to enjoy meat while being mindful about saturated fat.
Venison is also rich in vitamins and minerals, which not only help to keep your body functioning at its best, but can also boost the immune system. So next time you're planning your meals for the week, consider adding some venison to your shopping list for a lean, heart healthy, and satisfying meal.
Commonly Asked Questions
Is there a flavor difference between male and female deer? It truly depends on the animal. However, I find does to be a bit milder in flavor. This is likely due to body composition and hormones as most of the buck I've eaten are taken during peak rut.
Venison is an interesting and versatile form of meat that is perfect for a variety of dishes. Whether you are trying to introduce healthier options into your family's diet, or interested in experimenting with different flavors – venison is a remarkable option for any lifestyle. Because it's a very lean choice, it can provide countless vitamins and minerals to help promote overall wellness. If you haven't yet considered cooking with Venison, give it a try – you'll be pleasantly surprised by the end results! Not only does this type of meat taste delicious but it's also an eco-friendly means of sourcing morally sound food. Venison is a meal that not only nourishes your body but is also ethically sound; so why not show some appreciation for our natural environment by giving it a go? Arm yourself with knowledge and jump in the kitchen – whip up something tasty with venison today!
NOTE: Always make sure you check your states regulations before hunting / field dressing any wild game. Treat it with respect and stock those freezers this hunting season! Best of luck hunters!
Looking for ways to cook with venison? Start here – my Venison Cooking Guide!